ASCAP & Motown Gospel Celebrate 2018 Stellar Award Nominees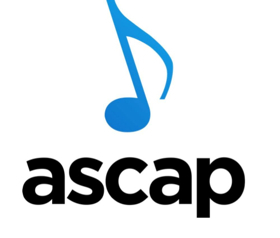 ASCAP and Motown Gospel present the 9TH annual Morning GLORY Breakfast Reception, honoring the 2018 Stellar Award Nominees, hosted by Lashawn "Big Shiz" Daniels.
Celebrity attendees and award nominees will include: Anthony Brown, JJ Hairston, Tasha Cobbs Leonard, Cortez Vaughn, Tina Campbell, James Fortune, Vincent Bohanan, Dana T. Sorey, Warryn Campbell, Marcus Hodge, The Showers, The Williams Brothers, Darnell Williams (of The Williams Singers), Bryan Popin, Charles Butler, Daniel Weatherspoon, Kirk Whalum, Bizzle, Derek Minor, Trip Lee, William McDowell, and Kelontae Gavin.
Motown Gospel artists Kenny Lattimore, Lexi, and Brian Courtney Wilson will perform.
WHEN:
Saturday, March 24, 2018
6:45 AM PST Media Check-in
7:00 AM PST Red Carpet Begins
8:00 AM PST - 10:00 AM PST Breakfast and Awards presentation WHERE:
Mandarin Oriental Hotel - Oriental Ballroom
3752 S. LAS VEGAS BOULEVARD | LAS VEGAS, NV 89158
The American Society of Composers, Authors and Publishers (ASCAP) is a professional membership organization of songwriters, composers and music publishers of every kind of music. ASCAP's mission is to license and promote the music of its members and foreign affiliates, obtain fair compensation for the public performance of their works and to distribute the royalties that it collects based upon those performances. ASCAP members write the world's best-loved music and ASCAP has pioneered the efficient licensing of that music to hundreds of thousands of enterprises who use it to add value to their business - from bars, restaurants and retail, to radio, TV and cable, to Internet, mobile services and more. The ASCAP license offers an efficient solution for businesses to legally perform ASCAP music while respecting the right of songwriters and composers to be paid fairly. With 650,000 members representing more than 11.5 million copyrighted works, ASCAP is the worldwide leader in performance royalties, service and advocacy for songwriters and composers, and the only American performing rights organization (PRO) owned and governed by its writer and publisher members. www.ascap.com.