Latest Articles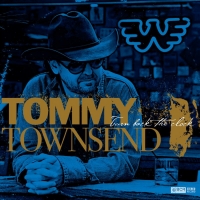 Tommy Townsend Releases 'Drinkin''
by Kaitlin Milligan - March 31, 2020
Neo-traditional Country singer/songwriter Tommy Townsend has released the hard-hitting "Drinkin'," the first single from his Turn Back The Clock album. Produced by Shooter Jennings (Tanya Tucker, Brandi Carlile) and written by Holly Williams, the single and album were released on Jennings' Black Cou...

The Boot Premieres Tommy Townsend Video
by Tori Hartshorn - March 12, 2019
Massive Country Music fan site The Boot premiered Tommy Townsend's debut music video for his 'Drinkin'' single this morning. Check it out here. The clip was shot at Austin City in Lexington, produced by Adam Barnes and directed by Blake Judd for JuddFilms....

Shooter Jennings Releases New Single RHINESTONE EYES From Upcoming Album SHOOTER
by Macon Prickett - June 19, 2018
Low Country Sound and Elektra Records are proud to release the new song by Shooter Jennings, 'Rhinestone Eyes.' It's the second song released from his upcoming new record, SHOOTER, which was produced by longtime friend and collaborator, Low Country Sound founder Dave Cobb, at the renowned RCA Studio...

Waylon Jennings' Band Members Reunite for Tour
by Macon Prickett - June 01, 2018
 Five former members of Waylon Jennings' recording and touring bands are reuniting and hitting the road to present 'Runnin' with Ol' Waylon' - Music and Memories of Waylon Jennings this summer. The tour kicks off at Nashville's City Winery June 16, 2018. For tickets to Waymore's Outlaws City Winery ...

Shooter Jennings Unveils Self-Titled New Album Out August 10
by Macon Prickett - May 18, 2018
Low Country Sound and Elektra Records are proud to announce the eagerly awaited new LP from Shooter Jennings. SHOOTER arrives at all music retailers and streaming services on Friday, August 10th....

Tommy Townsend To Release New Solo Album
by Tori Hartshorn - May 15, 2018
Singer/songwriter Tommy Townsend has a long history with the Jennings family, Waylon and Jerry "Jigger" Bridges, produced music on Townsend over the span of several years that was released as an album in 2003. Keeping it all in the family, Tommy turned to longtime friend Shooter Jennings to produce ...