Latest Articles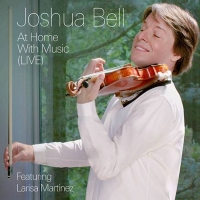 Joshua Bell to Star in New PBS Special, 'Joshua Bell: At Home With Music'
by Kaitlin Milligan - August 11, 2020
Joshua Bell will star in a new PBS nationwide broadcast special, 'Joshua Bell: At Home With Music,' airing August 16, 2020, at 7PM ET/6PM CT, and available to stream here via the PBS website in the U.S. for two weeks afterwards. ...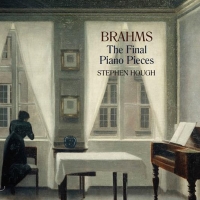 Hyperion Records to Release Pianist Stephen Hough's BRAHMS: THE FINAL PIANO PIECES
by Kaitlin Milligan - December 05, 2019
Pianist Stephen Hough's album Brahms: The Final Piano Pieces explores the composer's last four sets of piano miniatures—the Fantasias, Op. 116; Intermezzos, Op. 117; and Clavierstücke, Op. 118 & 119. The recording, Mr. Hough's sixth all-Brahms album, is released digitally and on disc by Hyperion Rec...

Piano Duo Shai Wosner And Orion Weiss Embark On Five-City U.S. Tour
by A.A. Cristi - January 04, 2019
Pianist Shai Wosner is joined by longtime piano-duo partner Orion Weiss for a month-long, coast-to-coast tour to five cities across the U.S. Their recital program comprises Schubert's "Grand Duo" Sonata in C major, D. 812, Brahms's Sonata in F minor, Op. 34b, and David Lang's companion pieces gravit...

CLASSICAL BRIDGE, Inaugural Music Festival, Academy & Conference in NYC This August
by Tori Hartshorn - May 08, 2018
This August, New York City will host the first ever Classical Bridge, an international music festival, academy and conference designed to build bridges through the music. Presented by New York Concert Artists & Associates (NYCA), the inaugural event runs August 4 - 11 at Merkin Concert Hall atKaufma...

Princeton University Concerts Announce 125th Season with Gustavo Dudamel as Artist in Residence
by Macon Prickett - March 30, 2018
Princeton University Concerts ("PUC")'s 2018-19 season will celebrate the series' 125th anniversary with a set of performances that redefine the scope of what a chamber music series can encompass. Building on PUC's long history of offering the absolute pinnacle of talent, the concerts and initiative...