Latest Articles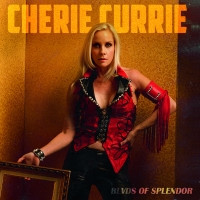 Cherie Currie Returns with New Star-Studded Solo Album
by TV News Desk - April 08, 2020
70's Icon and Ex-Runaways singer Cherie Currie has confirmed a release date for her latest solo project which features a bevy of rocks finest on the new album, Blvds of Splendor....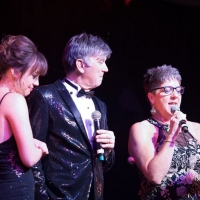 World-Renowned Jazz Musician Rick Braun Raises over $90,000 for Autism School
by TV News Desk - November 06, 2019
Rick Braun is a musician, record producer and father of Emma, his 19-year-old daughter with autism. Braun's signature events raise funds for a variety of autism related causes through his immense fan base. This year's recipient, Meristem, holds a special place for the Brauns; Emma is a student at Me...

The Family Stone & Sha Na Na Added To Bethel Woods Event Gallery Lineup
by TV News Desk - March 18, 2019
Bethel Woods Center for the Arts, the nonprofit cultural center located at the site of the 1969 Woodstock festival in Bethel, N.Y., will welcome Woodstock alumni The Family Stone featuring Rock & Roll Hall of Fame inductee and original founding member of Sly & The Family Stone, Jerry Martini featuri...

USA Network's REAL COUNTRY Announces Contestants
by TV News Desk - October 30, 2018
Today, USA Network revealed the 21 artists competing in its new music showcase series REAL COUNTRY and the prizing they will be vying for. Set to premiere November 13 at 10/9, each contestant was hand-selected by the show's permanent panel of artists – five-time GRAMMY Award®-winning trailblazer Sha...