Latest Articles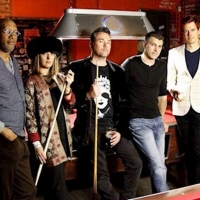 Morning Bells Collective Debuts With Vibrant 'Fall From The Velvet Sky' EP
by TV News Desk - December 11, 2019
Raleigh-based indie pop-rock outfit Morning Bells present their debut EP 'Fall From The Velvet Sky', which will be released on CD on Friday, December 13.... (
more...
)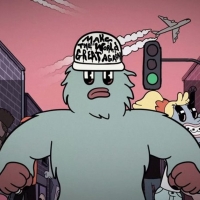 Foals Debuts New Animated Video For 'Like Lightning'
by TV News Desk - November 22, 2019
Today, Foals share a new animated video for their song "Like Lightning," off their recent album Everything Not Saved Will Be Lost – Part 2. The video was written and directed by the French animator Virginie Kypriotis and was premiered by Music Declares Emergency, an organization which promotes chang... (
more...
)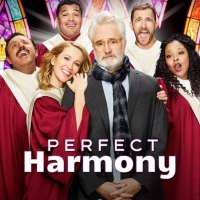 Music From NBC's PERFECT HARMONY is Available Now
by TV News Desk - November 01, 2019
Fans of the NBC Thursday night comedy hit a?oePerfect Harmonya?? will now be able to download the cast performances of timeless hits they've enjoyed from the TV series on all digital platforms, it was announced today by Hollywood Records and Fox Music. Starring Emmy Award-winning actor Bradley Whitf... (
more...
)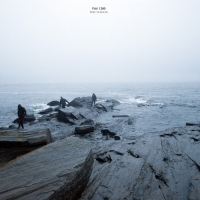 Pop. 1280 Returns With New Album WAY STATION
by TV News Desk - October 28, 2019
Pop. 1280 have returned with their first new album in three years - the icy, pulsing Way Station will be released December 6th on Weyrd Son Records.  The album's first single, "Under Duress," is bleak and brooding and a perfect snapshot into the apocalyptic sounds that await on Way Station.  The ban... (
more...
)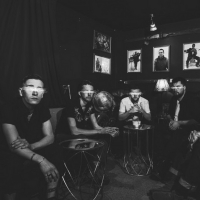 Household Dogs Drop New Single
by TV News Desk - October 24, 2019
Breaking through the glass ceiling of dreamland and into a disorienting realm of nightmare noir, 'Will My Dreams Be Electric Tonight?' is the new cut from Leeds five-piece Household Dogs.... (
more...
)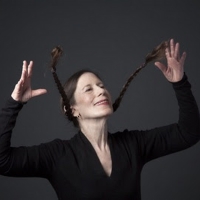 Meredith Monk Announces 2019–2020 Season
by TV News Desk - October 16, 2019
Widely acclaimed composer, performer, singer and creator Meredith Monk announces her robust 2019–2020 season, which is set to include a host of performances, residencies and workshops, as well as the distinguished honor of being appointed Harvard University's Fromm Foundation Visiting Lecturer on Mu... (
more...
)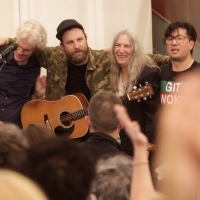 Choir! Choir! Choir! Release 'People Have The Power' Video with Patti Smith and Stewart Copeland
by TV News Desk - September 19, 2019
Choir! Choir! Choir! exists to celebrate music and push the boundaries between practice and performance, artist and audience, offering therapeutic benefits with the ultimate side effect: a powerful community. Led by Canadian artists Nobu Adilman and Daveed Goldman, C!C!C! forms impromptu choirs of s... (
more...
)