| | |
| --- | --- |
| BIO: Born in Beirut in 1955 (his father worked for the State Department), Nick was raised in upstate New York. He started playing drums at age ten, but abandoned them in favor of his first guitar a year later. As a teen, he played in folk and folk-rock bands. His desire to pursue music as a career in the mid-seventies led him to Colorado, where he met up with the three young men who would join him in forming the contemporary bluegrass band Hot Rize in 1978. For the band, Nick supplied bass, vocals and guitar and was also well known for his exceptional ease and grace as the M.C. and host. He won recognition as a writer as well, earning praise from Rolling Stone Magazine as "an exceptional songwriter." Hot Rize established an acclaimed international reputation, releasing ten albums and touring worldwide fulltime for over 12 years. The band appeared on countless radio and television programs, including Austin City Limits, The Grand Old Opry and Garrison Keillor's A Prairie Home Companion. Hot Rize earned both a Grammy nomination and the International Bluegrass Music Association's Entertainer of the Year Award in 1991. Ironically, in the face of this success, the band members collectively decided to pursue individual projects later that year and went into semi-retirement. While on a highly successful State tour in eastern Europe during this time, Nick conceived the idea of a new concept in radio, etown, the popular weekly radio variety show now heard coast-to-coast. As etown's host, Nick leads a radio program that entices the audience with live performances from today's top musicians, then engages listeners with conversation and information about our communities and our environment. His warm on-air wit, stellar guitar playing and strong vocals are hallmarks of the show. In addition to etown, Nick remains an active player in the music world, performing at major festivals and playing recording sessions for various artists like Big Head Todd and the Monsters and Kathy Mattea. He also is an accomplished record producer whose most recent project was nominated for a Grammy. | |
Latest Articles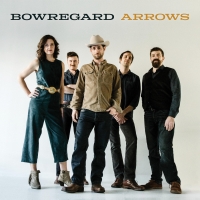 Bowregard's Debut Full-Length Studio Album ARROWS Releases Today
by TV News Desk - July 01, 2020
Colorado bluegrass outfit Bowregard are proud to announce the release of their debut full-length album Arrows - out today, July 1, 2020. The album release follows the premiere of the band's new single "High on a Mountain" on The Bluegrass Situation last Friday, and the band's first single "Fallen An...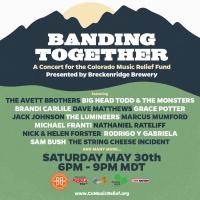 Grace Potter, Jack Johnson, Marcus Mumford and More Join 'Banding Together' Virtual Concert
by TV News Desk - May 27, 2020
On Saturday, May 30, 2020, at 6:00 PM to 9:00 PM MT, The Colorado Music Relief Fund (CMRF) will launch with a virtual event, 'Banding Together: A Concert for the Colorado Music Relief Fund,' presented by Breckenridge Brewery...

Hot Rize Announces 40th Anniversary Album Recorded Live at Boulder Theatre
by TV News Desk - June 27, 2018
Hot Rize, one of the most respected and influential bands in bluegrass music, is pleased to announce the release of their aptly named new record Hot Rize 40th Anniversary Bash, recorded live at Boulder Theatre, over the course of three sold out shows in January of this year. Hot Rize (Nick Forster o...
DANNY BARNES + SILAS HERMAN Comes to the Fox Theater
by BWW News Desk - March 27, 2017
Danny Barnes is already known as an iconic American musician, a banjo playing innovator who's earned high praise from everybody from Bill Frisell and Dave Matthews to Steve Martin, who presented Danny with the Prize for Excellence in Banjo in 2015. From the days with his groundbreaking Austin band, ...