Latest Articles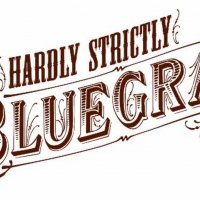 Hardly Strictly Bluegrass Announces Final Round of Lineup Additions, New Safety Measures
by TV News Desk - September 03, 2019
 Hardly Strictly Bluegrass, which takes place October 4-6, is proud to be returning to San Francisco's Golden Gate Park for its 19th year, and is asking fans to help spread the word about the new regulations in place. As the world changes, Hardly Strictly Bluegrass feels the need to respond, priorit... (
more...
)

Michael Nesmith Announces Australian Shows Likely to be Final Monkees Shows Ever
by TV News Desk - May 28, 2019
Mike Nesmith recently announced on Facebook that the AUSTRALIAN TOUR in June will likely be the final shows he will perform as part of THE MONKEES. ... (
more...
)

THE MONKEES TV Series Joins MeTV Network Sunday Lineup
by BWW News Desk - February 26, 2019
Starting Sunday, March 3rd, television viewers and Monkees fans can relive the iconic music and psychedelic hijinks of the Emmy Award-winning series from its very first episode, now on MeTV, America's #1 classic television network. Following an overwhelming response to MeTV's Peter Tork tribute this... (
more...
)

TV Tribute to Peter Tork of 'The Monkees' to Air Sunday On MeTV Network
by BWW News Desk - February 22, 2019
MeTV Network pays tribute to the career of actor and musician Peter Tork with a special presentation of The Monkees airing on MeTV this Sunday, February 24, beginning at 5:00pm ET/PT through 6:00pm ET/PT. Complete tribute schedule is listed below.... (
more...
)

Pylon Reenactment Society To Release 7' Vinyl Single On 11/30
by BWW News Desk - November 09, 2018
Pylon Reenactment Society will release a 7" vinyl single of two new original songs, "Messenger" and "Cliff Notes", on Friday, November 30th on Chunklet Industries. "Messenger" is a mid tempo meditation on love, war and modern communication. "Cliff Notes" jumps right in at breakneck speed. The lyrics... (
more...
)
The Monkees Are Coming to the King Center This May
by BWW News Desk - February 08, 2016
The Monkees are ready to have some fun this year as the iconic band celebrates its 50th anniversary with a tour and the group's first new album in 20 years, appropriately titled GOOD TIMES!. In addition to the new album, Dolenz and Tork will launch a Monkees 50th Anniversary Tour which includes a st... (
more...
)