Latest Articles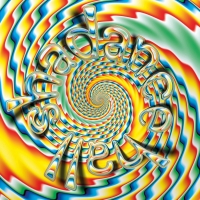 The Mauskovic Dance Band Announce 'Shadance Hall' EP on Dekmantel Records
by TV News Desk - February 28, 2020
Today Amsterdamn's The Mauskovic Dance Band announce their forthcoming EP Shadance Hall, which will be their first release of 2020 and their debut on Dekmantel Records, out March 30th. On Shadance Hall, they concoct a tantalising brew of no-wave, psych rock, cumbia, power dub and numerous other colo...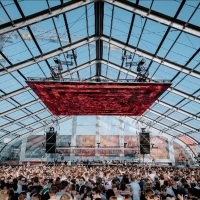 DGTL Amsterdam Creates Blueprint For A Circular Festival
by TV News Desk - February 20, 2020
After making great strides in the field of circularity for years, electronic music festival DGTL is taking a crucial next step during its upcoming eighth edition....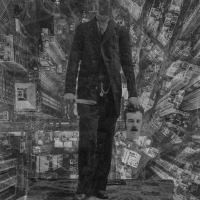 Uniform Releases New Track 'Awakening'
by TV News Desk - January 30, 2020
Adult Swim Singles have shared a new song by prolific industrial/noise/metal group Uniform as the eleventh entry in the 2019-2020 program. Recently expanded to a trio with the addition of drummer Mike Sharp, 'Awakening' serves as the first taste of a new song cycle that doubles down on the most imme...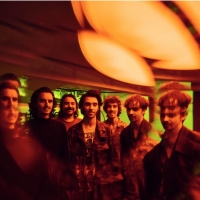 The Mauskovic Dance Band Announce EP & North American Tour Dates
by TV News Desk - January 27, 2020
The Mauskovic Dance Band are coming to North America in what promises to be one of the most exciting and joyful tours this spring. Their live shows infuse no-wave dance punk, and Afro-Caribbean rhythms in what has been described as a "controlled explosion" of sound and emotions. If you need to dance...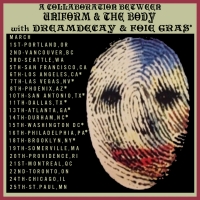 The Body Announce Collaborative Tour with Uniform Throughout March 2020
by TV News Desk - December 19, 2019
Following the release of Remixed, The Body's 20th anniversary album featuring the likes of Moor Mother, Lingua Ignota, Moss of Aura (Gerrit Welmers of Future Islands) and more, The Body have announced a collaborative tour with Uniform throughout March 2020....