Latest Articles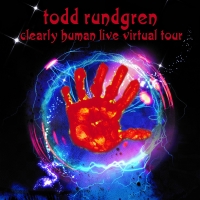 Todd Rundgren Announces First-Ever Multi-City Virtual Concert Tour
by Stephi Wild - December 04, 2020
Recording artist, producer, songwriter and tech pioneer Todd Rundgren has announced his 2021 Clearly Human virtual tour, featuring 25 performances, each geofenced and tailored to a different US city. ...
EVERYBODY UNDER THE SUN: VOICES OF SOLSTICE VOLUME I: THE SINGERS to be Released December 6
by Kaitlin Milligan - October 16, 2019
 Everybody Under the Sun: Voices of Solstice – Volume I: The Singers will be released on December 6, 2019. This two-disc anthology presents live recordings of 22 guest singers from 13 cultures of the world who have been featured in Paul Winter's solstice celebrations in the world's largest cathedral...

Hall & Oates Band Member Eliot Lewis Releases Debut Album
by Kaitlin Milligan - November 20, 2018
Eliot Lewis is a singer songwriter and multi-instrumentalist as well as being a key member of the the Daryl Hall & John Oates band. Eliot is also one of the original featured musicians on MTV's "Live From Daryl's House." His contributions stand out on some of the best moments from the show including...