BIO:

Chris Knight doesn't like to say much. Won't chat about his worldview or engage in conversations on his creative approach. For 15 years, 7 acclaimed albums and a hard-nosed career that's been hailed as "where Cormac McCarthy meets Copperhead Road", Knight has always let his music do most of the talking. And on record – as well everywhere across America, from roadhouse taverns to major-city concert halls – his songs have had plenty to say. But with his new album Little Victories, Chris Knight has taken the discussion to a whole new level. His first album of new material in 4 years, Little Victories is a record of blunt honesty, elegiac truths and the raw rural poetry of an artist who's come into his own and intends to stay. And for a performer who's been compared over the years to Cash, Prine, Earle and Nebraska-era Springsteen, Knight now stands alone as a singer/songwriter that has carved his own idiosyncratic sound and sensibility out of the dirt road American dream. Little Victories not only sounds like a Chris Knight album, but the best Chris Knight album yet. "I don't ever get in a big rush about things," Knight says. "I can tour pretty good on what I got. I took my time, like I always do. Write a song every now and then. I don't like to talk about politics, but I do write what I'm thinking about." And if many of the songs on Little Victories seem to take a hard-eyed look at the current socio-economic climate, Knight – the former strip-mine inspector who still lives in the backcountry coal town of Slaughters, Kentucky (population 200) where he was raised – is upfront about their origins. "About 2 years ago, we had a big ice storm here in Slaughters that just devastated the whole area," he says. "We were out of power for close to a month, cooking in the fireplace and living by candlelight to survive. Things slowed down to nothing. When we were finally able to head into town, we saw lines of cars for miles outside the gas station. There were hundreds of people outside the hardware store who had nothing even before the storm hit. They weren't prepared for the situation or for each other. I watched their behavior and reactions, and that's when I started writing a bunch of songs I knew would be a part of this record." Little Victories also marks a reunion with producer Ray Kennedy, who'd engineered and mastered Knight's seminal Enough Rope and two Trailer Tapes albums and is well known for his work with Steve Earle, Emmylou Harris, John Mellencamp and Lucinda Williams. "Chris wanted to make this record with his road band," explains Kennedy. "And as we were tracking in the studio, the sounds I was sending back through the headphones were pretty tough and edgy. It made everybody crank their amps up higher and dig a little deeper. The sound of any record is about attitude and how it goes down, and much of this record went down like a rock record. Other than a few overdubs, it's pretty much recorded 100% live." This organic approach gives the album an acoustic/electric texture that is both urgently gritty and fiercely expressive, with Knight's twang-rich vocals to match. "Chris digs deepest of all on this record," Kennedy says. "It's the content of his voice as well as the character of the songs. And when you listen to this record a few times, you realize there's a really unique social commentary woven in. I think he's one of our greatest songwriters, period." The album's 11 songs purely rank among Knight's finest. There's busted luck in "Lowdown Ramblin' Blues", hardcore tenacity in "Nothing On Me" and badtempered love in "You Lie When You Call My Name" (co-written with two-time Grammy winner Lee Ann Womack). Buddy Miller provides guest vocals on the ominous commentary of "In The Mean Time" and the ornery regret of "Missing You". "Jack Loved Jesse" is a raging tale of criminal destiny co-written and featuring blistering electric guitar and vocals by former Georgia Satellite and frequent Knight producer Dan Baird. "You Can't Trust No One" emerges as an unsettling paean to small-town American cynicism and anger, and "The Lonesome Way" is a gut-punch of slide-guitar, violin (courtesy Tammy Rogers of The Steeldrivers, who appears throughout the album) and bullheaded regret. The humble acoustic remorse of "Out Of This Hole" is Knight at his most plaintive, and the crushed dreams of "Hard Edges" carry a banjo-tinged melancholy. And if the title track not only finds Knight at his most cheerily optimistic (for Chris, at least), it also features vocals from his lifelong musical hero John Prine. "When I was 16, I got a John Prine songbook and learned about 40 of his songs," Knight explains. "Used to play them for the kids in study hall at school every day. About 20 years later, I finally got to meet him when I opened a few shows for him. He asked me to come out and sing "Paradise" as part of his encore, and I got to play the blonde Martin guitar that was on the cover of his first album. I sent him "Little Victories" and he liked the song enough to be on it." Chris treasures the moment when the two first listened to the playback of their distinctive twangs rasping joyfully together on the chorus. "'Prine turned to me and said, 'We sound pretty good together. Just like Phil and Don Everly.'" So after 15 years, 8 albums and a still uncompromised reputation as one of the best singer/songwriters in America, what has Chris Knight learned from it all? "I've learned that I'm pretty lucky to do what I do and make a living at it," he says. "I'm really proud of this record, and it'll be fun to play these songs live. For people who like my music and maybe even for someone hearing me for the first time, I think they'll find songs on here that mean something to them and they can hang on to. I don't want to talk about it too much, but I think people are gonna be surprised." And for Chris Knight, that's victory enough.
Latest Tweets
| | |
| --- | --- |
| 1/17 @ 6:56 AM | ChrisKnightfilm - The Canadian film #Donkeyhead by @DarshiAgam is coming to @netflix this Friday, but why not in Canada? Because we g… https://t.co/czNpwuQNiy |
| | |
| --- | --- |
| 1/17 @ 5:06 AM | ChrisKnightfilm - #Toronto kids, thanks to online learning you can tell your kids (and grandkids) that Jan. 17, 2022, was the day tha… https://t.co/43329DH8kt |
| | |
| --- | --- |
| 1/14 @ 10:09 AM | ChrisKnightfilm - The history of the pandemic has been one of me coming up with ideas deemed unworkable or unbelievable, only to see… https://t.co/bov9nExriZ |
MORE TWEETS
Latest Articles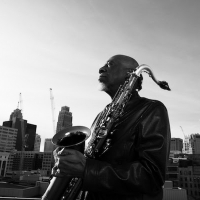 Dave McMurray Releases New Album 'Grateful Deadication'
by Sarah Jae Leiber - July 16, 2021
Grateful Deadication was announced last month with the video for a transcendent version of Jerry Garcia and Robert Hunter's "Loser," featuring Grateful Dead co-founder Bob Weir, alongside Bettye LaVette and Weir's Wolf Bros bandmates Don Was, Jay Lane, Jeff Chimenti, and Greg Leisz....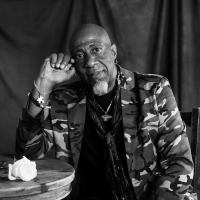 Dave McMurray Releases Cover of the Grateful Dead's 'Franklin's Tower'
by TV News Desk - June 25, 2021
Grateful Deadication was announced earlier this month with the video for a transcendent version of Jerry Garcia and Robert Hunter's "Loser."...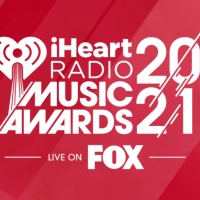 iHeartMedia and FOX Announce Nominees for the 2021 'iHeartRadio Music Awards'
by Sarah Jae Leiber - April 07, 2021
The show will feature award presentations in multiple categories, live performances from the biggest artists in music, surprise stage moments and will tell the stories of the winning artists' road to #1. ...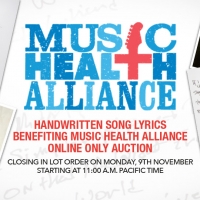 Julien's Auctions Announces Online Charity Auction, 'Handwritten Song Lyrics Benefitting Music Health Alliance'
by Sarah Jae Leiber - October 19, 2020
Julien's Auctions recently launched the exclusive, online charity auction Handwritten Song Lyrics Benefitting Music Health Alliance at juliensauctions.com for advance bidding....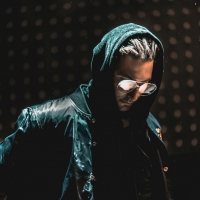 Multi-Platinum Selling Dj/ Producer Shaun Frank Shares 'Take Me Over' Single
by A.A. Cristi - September 18, 2020
Multi-platinum selling DJ/Producer Shaun Frank releases his latest single, 'Take Me Over' on the 18th of September via Physical Presents. ...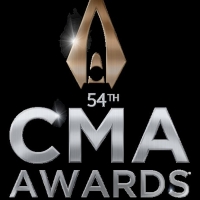 Nominees Announced for the 54TH ANNUAL CMA AWARDS
by Sarah Jae Leiber - September 01, 2020
The Country Music Association has announced the nominees for a?oeThe 54th Annual CMA Awards,a?? with Miranda Lambert topping the list at seven nominations....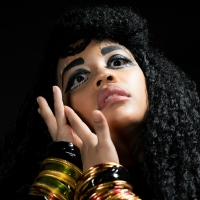 Masma Dream World Announces New Album PLAY AT NIGHT
by Chloe Rabinowitz - August 18, 2020
Masma Dream World-the solo recording project of multi-disciplinary artist/healer Devi Mambouka-today shared the lead single 'Theta' from her forthcoming full-length, Play At Night, releasing September 25th, 2020 via Northern Spy Records. ...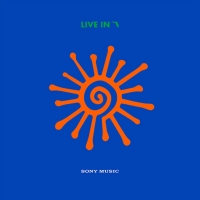 Vampire Weekend Releases Amazon Original EP LIVE IN FLORIDA
by Kaitlin Milligan - July 09, 2020
Today, Vampire Weekend released an Amazon Original EP, Live In Florida, available now to stream and purchase only on Amazon Music...