VIDEO: Kris Menace's Music Video for 'Lone Runner' Feat. Unai
Following the success of 'Hide' featuring Miss Kittin, Kris Menace releases the second single taken from his album, 'Features'. 'Lone Runner' a collaboration between Kris and sublime Swedish dance music pioneer, Unai, who together deliver a stunning slice of electronica, drizzled with deep melancholy. Check out the music video for "Lone Runner" below!
The remix package for 'Lone Runner' includes mixes from Denmark's #1 DJ and production wizard, Kölsch, Barcelona's multi - talented Undo, Serbian Deep House duo Acos CoolKAs and French filtered house don, Axel Le Baron.
On the track's composition, Unai says... "I started working on 'Lone Runner' many years ago, originally it was intended to end up on my own album. I wrote the lyrics, then started on the production. I worked on the many different versions; but never felt the music was as good as the lyrics, so the sketch ended up in a drawer."
"When Kris sent me some early demos for his album I remembered the lyrics for 'Lone Runner' and recorded them for one of the Kris demos. However, what he sent back to me in return was something completely different - and perfect! His production of 'Lone Runner' was everything the song had been yearning for all these years. In some way I think this suits the lyrics of 'Lone Runner': it's nice to run alone, but it's nicer to run together!"
Heralded as one of Minimal Techno's finest champions through the 90s, Swedish producer and vocalist Erik Möller, aka Unai, released his Grammy nominated debut album in 2001. Soon after, the minimal suit became too tight for Unai, who gave in to his love of disco, pop and soul on his second album.
Kris' new album, 'Features', includes twelve incredible vocal performances from Julian Hamilton (The Presets), the fabulous Miss Kittin, house music legend Robert Owens, Daft Punk collaborator Romanthony, the amazing German soul singer Xavier Naidoo, Chelonis R Jones (known for his work with Royksopp & Booka Shade) and MTV Award winner Simon Lord (singer for Justice's 'We Are Your Friends') to name a few.
On the album, Kris says... "I can promise that no one has ever heard Julian Hamilton from The Presets, Xavier Naidoo or Miss Kittinlike this before. Every track on this album is so unique and the range of artists so diverse"
Kris Menace gate-crashed the scene with 'Discopolis'. Since then Kris has become one of the most respected producers in electronic music releasing LP projects: 'Idiosyncrasies' (2009) and 'Electric Horizon' (2012) under his own name, as Black Van (DFA) and working with many artists on production or remix duty. His remix work includes Depeche Mode, LCD Soundsystem, Metronomy, Aeroplane, Underworld, Booka Shade and Lana Del Rey. Kris's projects have been signed to some of the most influential labels in the world, with tracks treasured by the electronic dance community and showcasing his prodigious influence on contemporary electronic music.
More Hot Stories For You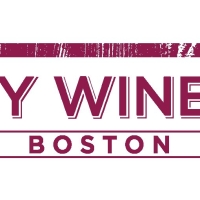 City Winery Boston Celebrating 5th Anniversary With Diverse Attractions In Coming Months

November 28, 2022

City Winery Boston, celebrating its 5th anniversary, announced a series of new shows over the next several months that showcase the diverse entertainment offerings at one of the city's premiere venues.
---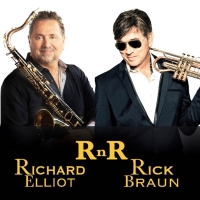 King Center & Brevard Music Group Announces R N R - Richard Elliot & Rick Braun This April

November 28, 2022

The King Center for the Performing Arts along with Brevard Music Group / Regalitos Foundation announces a new show coming to the King Center! "R n R – Richard Elliot and Rick Braun" performing LIVE at the King Center on Saturday April 1 at 7:30 PM.  Tickets on sale this Friday!
---
Gamelan Kusuma Laras Presents Its December Klenengan

November 28, 2022

Gamelan Kusuma Laras presents an evening of Javanese music for the public in the klenengan format. 
---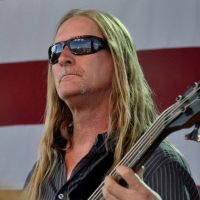 Music Industry Veteran Kevin Kraybill Dies At 58

November 28, 2022

Kevin Kraybill, veteran musician and president of 13 Music Ltd, died Sunday morning at age 58, due to a heart attack in Albuquerque, New Mexico.
---
Shania Twain Releases New Version of 'COME ON OVER' Featuring Elton John, Chris Martin, and More

November 27, 2022

Apple Music is getting into the giving spirit this holiday season with the return of From Apple Music With Love, a special countdown to the holidays. Each day at 8:00a PST from November 25 - 30, Apple Music subscribers will receive exclusive gifts from some of the biggest and brightest names in music, stamped with love and ready for unwrapping. 
---