TVOD Share 'Alien' Single
TVOD will release another two new singles before the end of the year.
Brooklyn-based experimental disco-punk outfit TVOD (Television Overdose) kicks off a trifecta of new singles with the release of the first track, "Alien." A jangly, intergalactic ripper, "Alien" lurches forward with entrancing synths, distorted vocal stylings, and tight drum sequences. A la Post Animal, it's a vaguely psychedelic trip into the vortex.
Said lead vocalist and songwriter Tyler Wright of their newest release:
"This was a song I came up with while sitting on the floor of my practice space feeling sorry for myself. I was having a lot of feelings of self doubt and jealousy at the time and for some reason I could not stop painting this mental image that there was a little envious martian man slowly eating my brain and trying to take over my life. It's amazing what some painful emotions and a couple catchy guitar riffs can become."
TVOD will release another two new singles before the end of the year. Stay tuned for more.
TVOD is heading a lengthy North American tour, kicking off today (October 5) with an "Alien" Release Show in Brooklyn, NYC. Find the full list of dates below.
Select dates with No Waves, Pretty Matty, Homewrecker & The Bedwetters, Gesserit, and more!
Drenched in beer, sweat, and emotion TVOD's unapologetically raw stage performances have become infamous around New York City since they formed in 2019. The band, founded by Tyler Wright, started to take shape while he wrote the first songs off of the Victory Garden EP (out November 2021) in his dimly lit DIY basement venue, The Palace.
After recording most of the band's first material, Tyler enlisted an all star cast of Bushwick's punk rock royalty to fill out the live sound. Members include Mem Pahl (Jeffery Lewis), Lizzy Black (Fruit and Flowers), Jenna Mark (Tilden), Serge Zibrizer (Daddies), and Jason Wornoff (Vacant Company). Hailed as "loud and fun and good" by Oh My Rockness, the band is hell bent on bathing in the blood of punk rock infamy.
Listen to the new single here:
TVOD LIVE
Oct 5 - Our Wicked Lady - Brooklyn, NY - "Alien" Release Show
Oct 6 - Radio Bean - Burlington, VT
Oct 7 - La Sala Rosa - Montreal, CAN
Oct 8 - Dominion - Ottawa, CAN
Oct 9 - Supermarket - Toronto, CAN
Oct 10 - TBA - Windsor, CAN
Oct 11 - PJ's Lager House - Detroit, MI
Oct 12 - Comet Bar - Cincinnati, OH
Oct 13 - The East Room - Nashville, TN
Oct 14 - Lamplighter - Memphis, TN
Oct 15 - Jagoe House - Denton, TX
Oct 16 - Hotel Vegas - Austin, TX
Oct 18 - Satura Bar - New Orleans, LA
Oct 19 - Boggs - Atlanta, GA
Oct 20 - Fleetwood - Asheville, NC
Oct 21 - The Pinhook - Durham, NC
Oct 22 - Foto Club - Philadelphia, PA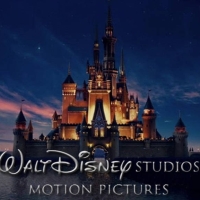 Indian Princess Musical Movie In the Works at Disney

December 1, 2022

Bend It Like Beckham filmmaker Gurinder Chadha and Paul Mayeda Berges are currently developing a new Disney musical film inspired by a dynamic princess from Indian history. Disney has commissioned original musical film, which will also be directed and produced by Chadha.
---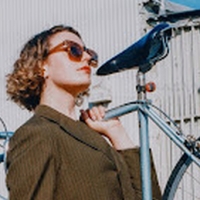 Charlotte Spiral Release New EP 'All This Time, Asleep'

December 1, 2022

Produced by Mercury Prize nominated artist and celebrated producer Dave Okumu (Jessie Ware, Nilufer Yanya, Lianne La Havas, Joan As Police  Woman), the EP provides the follow up to last year's New Light EP which was produced with Dan Carey  (Fontaines DC, Wet Leg, Kae Tempest, Bat For Lashes).
---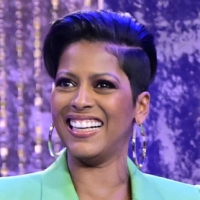 TAMRON HALL Hits Its Most-Watched Week Since January With Over 1 Million Viewers on All 5 Days of the Week

December 1, 2022

Thursday's broadcast of "Tamron Hall" (on 11/17/22) tied the show's highest-rated telecast on any day so far this season in Households (0.8 rating) and stood as the show's 2nd most-watched telecast (1.135 million) of the season. Thursday's episode featured GRAMMY® Award winner Macy Gray and Slutty Vegan founder Pinkey Cole.
---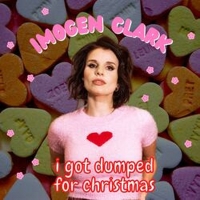 Imogen Clark Releases Holiday Single 'I Got Dumped For Christmas'

December 1, 2022

Barrelling into the year by collaborating with Mo'Ju, Ali Barter, I Know Leopard and more on her 2nd Annual Holiday Hootenanny show in Melbourne, she followed up by assembling a supergroup featuring Adam Newling and members of Middle Kids and Superorganism on her standalone single 'Enemy' (co-written with Alex Lahey)
---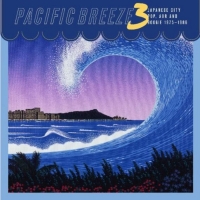 Light in the Attic to Release 'Pacific Breeze 3: Japanese City Pop, AOR & Boogie 1975-1987'

December 1, 2022

Celebrated archival reissue label Light in the Attic (LITA) announces the latest chapter in its acclaimed Japanese City Pop series, Pacific Breeze, which delivers a mesmerizing blend of AOR, R&B, jazz fusion, funk, boogie, and disco from the country's flourishing bubble era of the '70s and '80s.
---