Spring Is Here And Full Of New Releases Including The Signing Of Saxophonist Neamen Lyles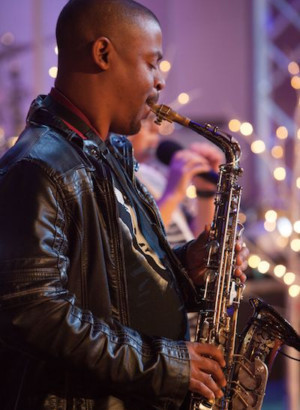 Innervision Records is excited to continue to release several new singles and new albums from both new and established Innervision artists and happy to announce the addition of Arizona native Saxophonist Neamen Lyles to the roster. Lyles new single will hit the airwaves first week in June with his full CD "Moment Of Truth" to follow. "Neamen is another example of the young, up-and-coming artists that are breathing new life into the smooth jazz genre," says Innervision GM Steve Belkin. "We feel he is a great fit for the roster and look forward to good things happening in the future."
Veteran guitarist and recent addition to the label, Jay Soto recently released his Album "On The Verge" on April 20th fresh from the recent single release "Got Groove". Minneapolis based saxophonist Danny Kusz is releasing his album "PINK!" which is currently available digitally and will hit the physical outlets on May 18th. Kusz will be touring extensively through the summer in support of the album.
Along with the New Albums, Innervision continues it's busy schedule of single releases including the wonderful rendition of the Ray Charles classic "Georgia On My Mind" performed by Saxman Dean James with the Georgian (the country) artist Salio lending her beautiful vocals. Other releases include the currently charting Blake Aaron single "Riviera Nights", Will Donato's "Gravitas", Blair Bryant's "Sun Chaser" and dee Brown's single "Pop The Question". Brown's sophomore release for the label "Remembering You" is slated for a June Street date.
About Innervision Records
Innervision Records http://www.innervisionrecords.com is an innovative record label with a special focus on operating within the ever-changing music industry and revolutionizing the way the artist-label relationship works. Innervision specializes in Groove/Smooth Jazz, Jazz, Chill , Neo-Soul and World Music. Innervision is dedicated to infusing fresh, new styles of music, and raising the level of the music you hear by bringing your airwaves, internet and satellite radio great independent music created by artists with a passion for music. This passion, coupled with Innervision's rejection of the music industry's corporate model, enables Innervision Records to bring unique and refreshing music to the masses.