New Recording Pairs Nimrod Borenstein And Janacek Piano Works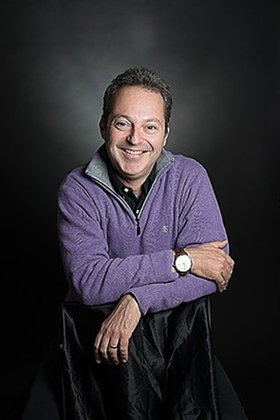 For his new recording, on the Skarbo label, the rising pianist Nadav Hertzka pairs Leos Janacek's Piano Sonata No. 1 and On An Overgrown Path, with Nimrod Borenstein's three-piece Reminiscences Of Childhood, Opus 54. Composed in 2012 (premiered by Pascal Amoyel in the London "It's All About Piano" festival), the three Borenstein pieces offer three different ways of looking at childhood (innocence, playfulness, through the prism of memory).

For Hertzka, the idea to record Borenstein alongside works by Janacek was a natural one. "Borenstein's music is some of the most immediately moving I know, it draws the listener in from the very first note," says Hertzka, "Although his writing is very sophisticated, the sheer beauty of his melodies touches everyone, not just musicians.

"Much like Borenstein, Janacek has his own musical language and those familiar with it will recognise it straight away. It was an obvious choice to pair these two together. Above all, there's a deep sense of sincerity at the heart of everything they do. Both composers speak to the beauty and tragedy of life itself."

The recording, made in London's Henry Wood Hall, is released today, on 1st March. It is entitled "Janacek, Borenstein: Réminiscences."

Interestingly, it precedes another recording, planned for 2020, that will also pair Borenstein's music with that of a great composer of an earlier age - Edward Elgar. That recording will feature violinist Rupert Marshall-Luck and pianist Michael Korstick and will feature three short pieces and a sonata from each composer. It will also form the basis of a concert at the English Music Festival, Oxfordshire, this May.

In further news, Borenstein has been commissioned to compose a set work for the Hong Kong International Piano Competition (October 2019). The piece will be played by all 15 semi-finalists, and published by Donemus immediately after the competition.

Hear a clip from the new album here.
Featured BroadwayWorld Events
Check out these concerts...
Related Articles
View More Music

Stories
More Hot Stories For You