Meghan Trainor Releases New Christmas Single from Deluxe Holiday Album
The deluxe edition of "A Very Trainor Christmas" will be available October 29.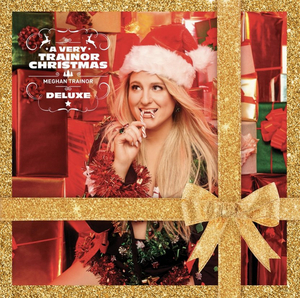 Gearing up for the holidays early, Meghan Trainor unwraps a very special cover of the classic "Rockin' Around The Christmas Tree" today. Emanating no shortage of Christmas spirit, Meghan electrifies the song with powerhouse vocals and infectious energy. As always, she lights up this holiday staple with her own style, swagger, and soul.
The cover will be included on the Deluxe Edition of her holiday album, A Very Trainor Christmas [Epic Records], available as a digital exclusive on October 29, 2021. It stands out as one of three new additions, as she also puts her own spin on the Darlene Love classic "Christmas (Baby Please Come Home)" and serves up a cheeky and catchy original entitled "Christmas Coupon."
Preorder the album here.
Last year, Meghan unveiled the original A Very Trainor Christmas to fan and critical adoration. In addition to debuting in the Top 10 of the Billboard Top Holiday Albums Chart, Associated Press raved, "The winner of the best Christmas album of 2020 is clearly Meghan Trainor." Meanwhile, it reeled in over 100 million streams and views worldwide as her cover of "White Christmas" [feat. Seth MacFarlane] shot to #1 on Billboard's Adult Contemporary Radio Airplay Chart.
Meghan Trainor first made history in 2014 with her diamond-certified smash single "All About That Bass." Since then, the award-winning singer, songwriter, and multi-instrumentalist has garnered a GRAMMY® for Best New Artist, achieved eight multi-platinum singles and two platinum albums, sold out three world tours, penned multi-platinum hits for peers across pop and country, and received countless industry awards and nominations.
Expanding her influence on pop culture, she starred on FOX's hit series THE FOUR: Battle for Stardom for two seasons and on the superstar coaching panel of The Voice UK alongside Sir Tom Jones, will.i.am, and Olly Murs. She kicked off 2020 with the release of her third full-length album, Treat Myself (Epic Records), which includes the platinum smash "No Excuses" as well as blockbuster anthems and collaborations such as "Nice To Meet Ya" [feat. Nicki Minaj], "Genetics" [feat. Pussycat Dolls], and "Wave" [feat. Mike Sabath].
At the end of 2020 she released her first-ever Christmas album, A Very Trainor Christmas, featuring the #1 holiday radio single "White Christmas." Trainor began 2021 by penning a deal with NBCUniversal Television and Streaming Entertainment for a cross-platform partnership. Coming this fall, we'll get to watch her as the host of Top Chef Family Style on Peacock and as a judge on Clash of the Cover Bands on E!.
Listen to the new single here: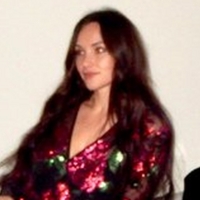 Bailey Releases Reimagined Version of 'Merry Christmas, Darling'

November 30, 2022

Soul-baring songstress Bailey has released a reimagined version of "Merry Christmas, Darling." Bailey selected the classic holiday hit, originally written by Frank Pooler about a love interest he had at the time, before being given to The Carpenters to record, because it has always been one of her father's favorite seasonal songs.
---
aldrch & aldn Collab On New Single 'biteback'

November 30, 2022

NYC-based alt mainstays aldrch and aldn have unveiled their new track and music video - "biteback" - a collaboration brimming with sonic warps, catchy hooks and forward-facing edge. 'biteback" bursts into a potent intro with swelling dark synths, punched by a dynamic chorus that gives way to a satisfying bassline and pounding alt-rock drums.
---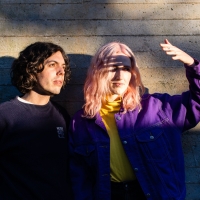 abracadabra Releases New Single 'talk talk'

November 30, 2022

abracadabra is once again lampooning the pitfalls of modernity and technological "progress," which their proximity to silicon valley makes too hard to ignore. On "talk talk", a breezy and undeniably dance-able number, the band again calls out the phonies of the world and the sadness of their inability to see beyond their screens.
---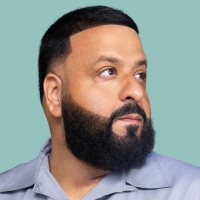 DJ Khaled's Ultimate 2022 MegaMix in Spatial Audio Available on Apple Music

November 30, 2022

Look back at all of the From Apple Music With Love gifts this year, and hear Khaled's MegaMix now, which includes smashes from Taylor Swift, Jack Harlow, Lizzo, and Beyoncé—plus a couple of Khaled's own highlights from 2022. Listen to the single now!
---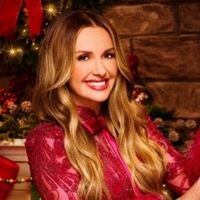 Song List Revealed for CMA COUNTRY CHRISTMAS

November 30, 2022

The 13th annual holiday special blends holiday favorites with several original songs performed in an intimate at-home setting that invites viewers to sit back, relax and celebrate the joys of the Christmas season. Carly Pearce hosts and performs ("Here Comes Santa Claus" and "Man With The Bag") during the festive special.
---