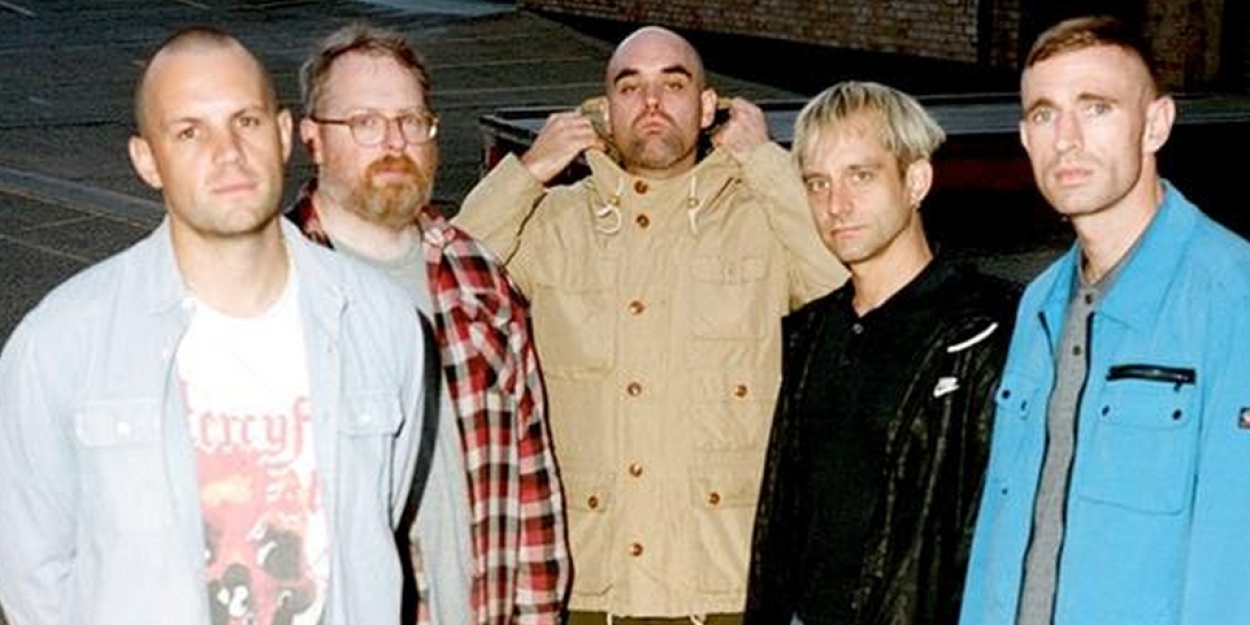 HIGH VIS Announce First Ever North American Tour
Tickets go on sale this Friday, January 20 at 10AM Local.
High Vis have exploded onto the DIY scene, earning a devoted following for their intense live shows and immediate lyrics that tackle themes from class politics to the challenges of everyday life.
Their exceptional second full-length album, Blending released in the Fall of last year, landed on countless end of year lists and garnered overwhelming high acclaim worldwide from the likes of Stereogum, The Fader, NME, The Guardian, NPR, BBC 6Music, Revolver, Kerrang!, Matt Wilkinson on Apple Music 1 and more.
Now after years of anticipation, the band are finally set to tour North America for the first time ever just after their sold out EU / UK run. The tour kicks off April 1st at Saint Vitus in Brooklyn and continues through Canada, Chicago, Nashville, Boston, Philadelphia and more. Tickets go on sale this Friday, January 20 at 10AM Local. See below for a full list of dates and artwork.
High Vis's signature sound of aggressive, artful punk is as tough as any hardcore record, yet sonically opens beyond the parameters of any genre or scene. As the title of Blending suggests, is about bringing all these new strands and elements into what the band are about at their core to forge something entirely new.
While Blending shows High Vis's sound blossoming even further from their exemplary 2019 debut No Sense No Feeling, the album represents another leap forward lyrically, too. Talking frankly about poverty and class politics, frontman Graham Sayle's lyrics have always addressed the downtrodden and discarded communities across Britain slipping below the waterline. This time around, Sayle's lost none of that social consciousness, but he's looked at himself and his own emotional landscape, and in the process created something that feels more universal, that reaches a hand-out to people and ultimately gives a message of hope.
Today they've released a moving new video "Trauma Bonds." Sayle explains, "Filmed and directed by Jonah West and shot over the course of a year, the video is an emotionally charged portrait of Jamz and Sean. Two people negotiating the world whilst living in the shadow of trauma. The video is dedicated to everyone carrying the weight of grief for those taken too soon, and those struggling with their own existence. When you're going through hell, keep going."
High Vis Live Dates:
EU
Feb 10: London, UK - Moth Club (SOLD OUT)
Feb 11: Manchester, UK - YES (SOLD OUT)
Feb 12: Sheffield, UK - Yellow Arch Studios (SOLD OUT)
Feb 13: Bristol, UK - Strange Brews (SOLD OUT)
Feb 14: Bruges, BE - Cactus Club (SOLD OUT)
Feb 15: Rotterdam, NL - Rotown (SOLD OUT)
Feb 16: Hamburg, DE - Headcrash (SOLD OUT)
Feb 17: Berlin, DE - Lido (SOLD OUT)
Feb 19: Paris, FR - Point Ephemere (SOLD OUT)

US
Apr 01: Brooklyn, NY - Saint Vitus
Apr 02: Boston, MA - Hardcore Stadium
Apr 03: Montreal, QC - L'esco
Apr 04: Toronto, ON - Velvet Underground
Apr 06: Chicago, IL - Cobra Lounge
Apr 07: Pittsburgh, PA - Funhouse
Apr 08: Richmond, VA - Canal Club
Apr 09: Carrboro, NC - Cat's Cradle
Apr 10: Atlanta, GA - Earl
Apr 11: Nashville, TN - DRKMTTR
Apr 13: Washington, DC - DC9
Apr 15: Philadelphia, PA - Foto Club

EU
May 28: Bristol, UK - Dot to Dot Festival
May 29: Nottingham, UK - Dot to Dot Festival
Jun 23-25: Manchester, UK - Outbreak Fest
Aug 08-12: Oslo, NO - Oya Festival