DeMille Shares New Single 'Revelate'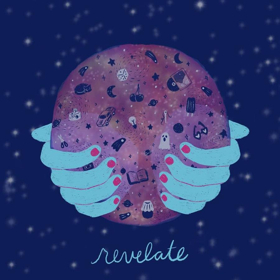 "Revelate", the second single from DeMille's debut record Go!, combines razor sharp funk riffs and dreamy lounge pop in a perfect encapsulation of what the band does best. Caught in a moment of ecstatic inspiration, vocalist Rachel Altounian's wide-eyed serenade melts into your ears right out of the gate as the band powers through the verse's formidable pocket before smashing into the chorus in a shower of stardust. It's a victory lap tour that shows off DeMille's psychic musical chemistry at work.
Formed in New York City, DeMille is Rachel's slick, soulful brainchild. Returning home after graduating from the music program at the Liverpool Institute for Performing Arts, Rachel initially turned to Craigslist to recruit a band. At the suggestion of soon-to-be drummer Daniel Bloch, she began the search for a stronger lineup, piecing together the puzzle through playing shows and reaching out to mutual friends. Miraculously, just as the band crystallized with guitarist Justin Garcia and bassist Andrew Friedman joining the mix, an opportunity to record their debut fell into their laps.
With just five days of studio access, DeMille flew down to St. Augustine, FL to record the album at a blistering pace. Caught between the deserted shoreline and the humid suburban landscape, the sessions flew by blissfully, and the band emerged with a brilliant 11-song collection that perfectly reflects the sheer joy and undeniable musical connection poured into its grooves.
Go! races into your heart on October 26th.