Blake Mills New Album LOOK To Be Released 11/30 On New Deal Records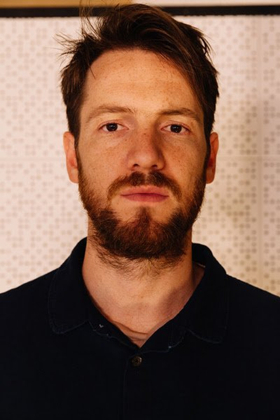 Acclaimed composer, producer, guitarist and songwriter Blake Mills will release a new instrumental album, Look on October 19 on New Deal Records. The music documents Mills' immersion into the world of vintage guitar synthesizers. Preorder the album HERE.
"The music on Look was not created with the intention of ever being heard," Mills explains. "In the spring of 2017 I discovered a small collection of vintage guitar synthesizers that Roland made at the end of the 1970's. These machines were totally unfamiliar to me but immediately intuitive and inspiring. Since they rarely produce the same results twice, my process of learning how to play these instruments was through recording them...Look is a document of that experience; improvisational and exploratory music elaborated upon with the help of musicians Natalie Mering, Rob Moose, Joseph Lorge, Sam Gendel, Matt Chamberlain, and Kane Ritchotte."
New Deal Records, a new venture between Mills and Verve Label Group will release the album.
The New York Times recently noted: "As a producer, Mr. Mills cultivates larger ambitions. He's eager to make the kind of album that becomes a career turning point: a stretch for the musicians and a pivot away from audience expectations." Look, like all of Mills' work, shares the same spirit of exploration and pushing boundaries.
Mills has released two previous albums-Break Mirrors and Heigh Ho-won a Grammy Award for his production work on Alabama Shakes' album Sound & Color,and has twice been nominated for Producer of the Year.
Photo credit: Heidi Tappis