Björk Releases New Album 'fossora'
The new album was released via One Little Independent Records.
Björk releases her tenth studio album, and first in five years, fossora, via One Little Independent Records
fossora, a word created by Björk, is the feminised version of the Latin word for "digger," and a reflection on roots, grounding, love, and family in the context of an underground mushroom world. The album is produced by Björk and recorded by Bergur Thorisson.
The new album finds Björk nesting at home in Iceland through the pandemic long enough to set down roots - both literally in her hometown Reykjavík and symbolically. While Björk's last album, 2017's critically acclaimed Utopia, was a city in the clouds, fossora is the sonic opposite: an earth-focused, natural eco-system of bass clarinets and punchy sub-bass.
The album features contributions from serpentwithfeet; Björk's son, Sindri, and daughter, Ísadóra; clarinet sextet Murmuri; The Hamrahlíð Choir; Emilie Nicolas; Kasimyn of Gabber Modus Operandi; sideproject; El Guincho; many of Björk's Icelandic acoustic musical collaborators; and bass clarinets, strings, trombones and more. The album also deals with legacy, with two tracks paying tribute to her late mother, Hildur Rúna Hauksdóttir, who died in 2018.
Björk is a multidisciplinary artist who, time and again, innovates across music, art, fashion, and technology. From writing, arranging, and producing an expansive music catalog to her collaborations with scientists, app developers, writers, inventors, musicians, and instrument makers, Björk continues to inspire and experiment, redefining the boundaries of what it means to be a musician.
Listen to the new album here: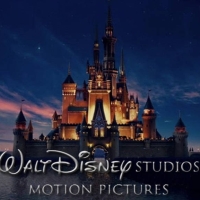 Indian Princess Musical Movie In the Works at Disney

December 1, 2022

Bend It Like Beckham filmmaker Gurinder Chadha and Paul Mayeda Berges are currently developing a new Disney musical film inspired by a dynamic princess from Indian history. Disney has commissioned original musical film, which will also be directed and produced by Chadha.
---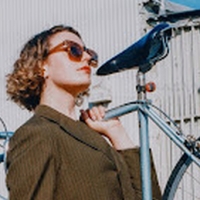 Charlotte Spiral Release New EP 'All This Time, Asleep'

December 1, 2022

Produced by Mercury Prize nominated artist and celebrated producer Dave Okumu (Jessie Ware, Nilufer Yanya, Lianne La Havas, Joan As Police  Woman), the EP provides the follow up to last year's New Light EP which was produced with Dan Carey  (Fontaines DC, Wet Leg, Kae Tempest, Bat For Lashes).
---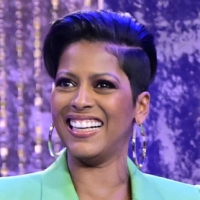 TAMRON HALL Hits Its Most-Watched Week Since January With Over 1 Million Viewers on All 5 Days of the Week

December 1, 2022

Thursday's broadcast of "Tamron Hall" (on 11/17/22) tied the show's highest-rated telecast on any day so far this season in Households (0.8 rating) and stood as the show's 2nd most-watched telecast (1.135 million) of the season. Thursday's episode featured GRAMMY® Award winner Macy Gray and Slutty Vegan founder Pinkey Cole.
---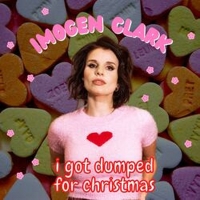 Imogen Clark Releases Holiday Single 'I Got Dumped For Christmas'

December 1, 2022

Barrelling into the year by collaborating with Mo'Ju, Ali Barter, I Know Leopard and more on her 2nd Annual Holiday Hootenanny show in Melbourne, she followed up by assembling a supergroup featuring Adam Newling and members of Middle Kids and Superorganism on her standalone single 'Enemy' (co-written with Alex Lahey)
---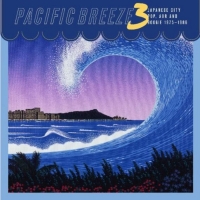 Light in the Attic to Release 'Pacific Breeze 3: Japanese City Pop, AOR & Boogie 1975-1987'

December 1, 2022

Celebrated archival reissue label Light in the Attic (LITA) announces the latest chapter in its acclaimed Japanese City Pop series, Pacific Breeze, which delivers a mesmerizing blend of AOR, R&B, jazz fusion, funk, boogie, and disco from the country's flourishing bubble era of the '70s and '80s.
---