Review: TWYLA THARP DANCE in a Three-Week Engagement at the Joyce
On September 19th 2017, opening night of a three-week engagement by Twyla Tharp Dance at the Joyce Theater, a program insert listed an addition to the roster previously slated for the evening. "Entr'acte" was to be danced "by the Company" right before the second intermission. At the appointed time, the legendary and inimitable Twyla Tharp took the stage herself and began to address the audience. Would she simply introduce what was to come? But then she invited dancers to join her, saying she wanted to show us what they "do all day". After that came a glimpse of a rehearsal with running commentary by Tharp that included witty references to her choreographic conventions. -- "There's a hitch kick in there somewhere." - and a moment when she joined a circle of dancers saying, "I'm in for Dan." Ah, but then the magic began to happen. She danced! Really danced! At age 76, with white hair and dressed all in white while sporting huge red-framed glasses, she moved with pizazz and performance quality to burn. What an unexpected treat that was!
But I'm getting ahead of myself. The whole program turned out to be, overall, a joy to see. The opener was a welcome revival of "The Raggedy Dances" that premiered just shy of 45 years ago on October 26th 1972. The musical accompaniment included ragtime by Scott Joplin plus pieces by Charles Luckeyth Roberts, William Bolcom, and Mozart, played live by gifted pianist Joseph Mohan. All of the dancers glided from one style to the next with charm and prowess. I was particularly taken with Kara Chan, a small and spirited artist who moves with an ease that belies the difficulty of what she's doing. The dancegoers rewarded the cast with a rousing ovation, having clearly enjoyed the frolicking fun that is the hallmark of this work.
Following the first intermission came another of Tharp's earlier pieces, "The Fugue", which had its premiere on August 1st 1970. There is no musical accompaniment. On an amplified stage, the dancers' footfalls along with body slaps and clapping plus occasional calling out of counts (1,2,3,4) kept the rhythm. The work is wonderful to watch, but a bit too long for my taste.
The closer was a highly anticipated World Premiere called "Dylan Love Songs", set to some of the most memorable and touching of Bob Dylan's hits including "Things Have Changed" and "Shelter from the Storm". The work was well-received, serving as a reminder of Tharp's far-ranging and quirky talent WITH the dancers evokING love and longing while one character in black with a cane seemed to me to foreshadow a possibly ominous future. Santo Loquasto's costumes gave each dancer a unique character while Jennifer Tipton's lighting featured follow spots and created large shadow images that came and went on the backdrop The images did not detract from the actual dancing, but rather enhanced it. Loquasto and Tipton also collaborated with Tharp on the other pieces on the program.
Performances of Twyla Tharp Dance will run through October 8th at The Joyce?Theater, 175 Eighth Avenue at 19th Street in NYC, with the following curtain times: Tuesday and Wednesday at 7:30pm; Thursday and Friday at 8pm; Saturday at 2pm and 8pm; and Sunday at 2pm. The company will also have a special Family Matinee on Saturday, September 23 at 2pm. Tickets range in price from $20 to $81 and can be purchased at www.Joyce.org, or by calling JoyceCharge at 212-242-0800. If you'll be in town, don't miss the chance to see Twyla and her talented troupe perform!
Photo by Robert Whitman
Sondra Forsyth is a member of the Dance Critics Association and the American Society of Journalists and Authors. A former ballerina who danced principal roles with New York Dan... (read more about this author)
Review: PNB'S "THE SEASONS' CANON" at McCaw Hall
November 18, 2022
What did our critic think of PNB'S "THE SEASONS' CANON" at McCaw Hall?
---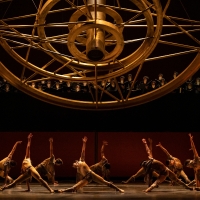 Review: AN AUSPICIOUS BEGINNING TO PNB'S 50TH ANNIVERSARY SEASON at McCaw Hall

October 7, 2022

What did our critic think of AN AUSPICIOUS BEGINNING TO PNB'S 50TH ANNIVERSARY SEASON at McCaw Hall?
---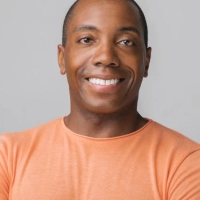 Feature: KIYON ROSS TO BECOME PACIFIC NORTHWEST BALLET'S NEW ASSOCIATE ARTISTIC DIRECTOR at

September 21, 2022

As Associate Artistic Director, Mr. Ross will work in close collaboration with Mr. Boal to implement and advance PNB's artistic vision, and consult on all artistic matters including programming, hiring, and casting. He will also provide oversight for PNB's special projects such as Next Step, PNB Dance Film Festival, and digital programming. As part of his new appointment, Mr. Ross will continue to co-lead PNB's I.D.E.A. (Inclusion, Diversity, Equity and Accessibility) committee.
---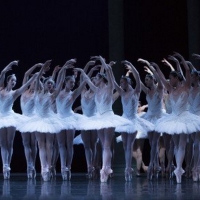 BWW Review: PACIFIC NORTHWEST BALLET'S "SWAN LAKE" RETURNS TO THE STAGE at McCaw Hall

May 13, 2022

Kent Stowell's "Swan Lake" was back on stage from April 15th to 24th 2022 as part of Pacific Northwest Ballet's post-pandemic return to live performances at Macaw Hall in Seattle.
---
BWW Review: PNB: PLOT POINTS at McCaw Hall

March 31, 2022

Pacific Northwest Ballet's Rep 4 for the 2021-2022 season is "Plot Points", a quadruple bill of mesmerizingly inventive works that includes a PNB Premiere by Justin Peck and a World Premiere by Robin Mareko Williams.
---