Puerto Rico JazzFest 2023 Honors Saxophonist/Composer Miguel Zenón in March
The festival runs Friday through Sunday, March 17-19.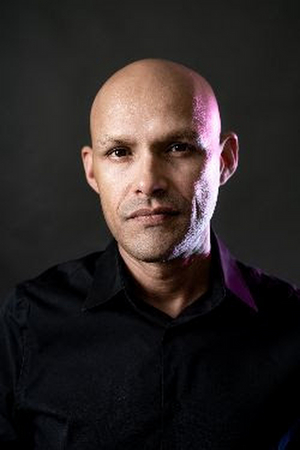 The Puerto Rico JazzFest '23 returns with a tribute to internationally acclaimed saxophonist, composer and producer Miguel Zenón. The festival, which runs Friday through Sunday, March 17-19 with the Zenón tribute on Saturday, brings together a stellar roster of artists to honor his extraordinary music. He joins the list of exceptional artists the festival has honored since its inception in 1990, including Chick Corea, Tito Puente, Chucho Valdés, Eddie Palmieri and David Sanchez.

"With great enthusiasm, we present the best Latin and contemporary jazz artists in a balanced program with different styles, sounds, and colors, dedicated to Miguel, a virtuoso saxophonist and a generous and very special human being," says festival co-producer Luis Alvarez Fiol.

"Being honored by this festival is one of the greatest recognitions I've received during my professional career. I have so many fond memories of this event from my formative years, it's almost impossible to recall them all. I heard many of my heroes play at the festival when I was still a student at the Escuela Libre de Música in Hato Rey, and I have been welcomed back many times to perform," says Zenón. "I was also awarded a scholarship during the first year of the Berklee in Puerto Rico program. It goes without saying how honored I feel about this tribute and how excited I am to take the audience on a tour of my musical career, along with my quartet and musical guests. I hope to see you there!"

The tribute on Saturday, March 18 at Coca-Cola Music Hall in San Juan features Zenón's longstanding quartet with pianist Luis Perdomo, bassist Hans Glawischnig and drummer Henry Cole, as well as special guests. Titled "Vida y Trajectoria," the program includes music from Zenón's albums Música De Las Américas, Sonero, Alma Adentro, Esta Plena and Jíbaro.

Other festival performers include the Edmar Castañeda Quartet, Eddie Palmieri and his Afro-Carribean Septet, Al DiMeola, Gonzalo Rubalcaba and Aymée Nuviola from Viento y Tiempo, Josué Rosado, and "100 Years of Tito Puente and Tito Rodríguez" with the Mastercard JazzFest Big Band under the direction of Professor Egui Castrillo.

The tribute comes on the heels of a banner year for Zenón, whose acclaimed Música De Las Américas earned two 2023 Grammy nominations, one for Best Latin Jazz Album and one for Best Instrumental Composition. "This music is inspired by the history of the American continent: not only before European colonization, but also by what's happened since-cause and effect," says Zenón of the album of all original works. The music pays tribute to diverse cultures while also challenging modern assumptions about who and what "America" is. It earned broad acclaim, including 4.5 stars from Frank Alkyer in DownBeat Magazine, which called the album "an incredibly uplifting listen." Thom Jurek in AllMusic called it a "crowning achievement" and "a commanding statement on history, tragedy, revolution, evolution, and the continued struggle for self-determination and dignity." Keanna Faircloth of NPR Music said the album is "Brilliant...You can feel the fire." Morgan Enos wrote in JazzTimes, "Head-turning melodies, crackling rhythms, and swinging for days - that's what great jazz is about...."

A multiple Grammy nominee and Guggenheim and MacArthur Fellow, Zenón is one of a select group of musicians who have masterfully balanced and blended the often-contradictory poles of innovation and tradition. Widely considered one of the most groundbreaking and influential saxophonists of his generation, Zenón has also developed a unique voice as a composer and as a conceptualist, concentrating his efforts on perfecting a fine mix between jazz and his many influences. Born and raised in San Juan, Puerto Rico, Zenón has recorded and toured with a wide variety of musicians including Charlie Haden, Fred Hersch, David Sánchez, Danilo Pérez, Kenny Werner, Bobby Hutcherson and The SFJAZZ Collective. He is on faculty at both New England Conservatory and MIT.