Jewish Women's Theatre To Present Bravissima! Jewish Women In Music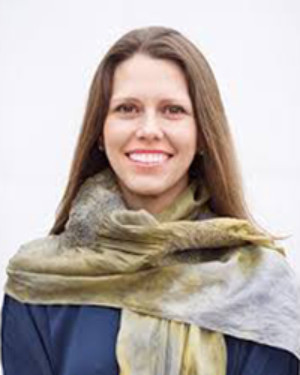 Three of LA's most acclaimed musicians will share their personal stories at Bravissima! Jewish Women in Music at The Braid, home of Jewish Women's Theatre (JWT) in Santa Monica on April 7 from 10 a.m. to noon.
The distinguished artists who comprise the panel are: flutist Susan Greenberg, composer Miriam Cutler and Rachael Worby, Artistic Director of MUSE/IQUE, LA's musical adventure series. Live music and a dance performance by Lillian Rose Barbeito will begin the morning's presentation.

Screenwriter Arlene Sarner, who will moderate the panel, explains, "Music enriches all of our lives. The Jewish legacy in music is immeasurable. There would be no Broadway, few film or classical scores, and very little rock and roll without Jewish contributions. But history shows that much of this is due to Jewish men. Not anymore. Jewish women are succeeding and leading on the podium, and in the recording studio and the orchestra."
Bravissima! Jewish Women in Music, a program of Sunday Morning at The Braid, will take place April 7 from 10 a.m. to noon at The Braid, JWT's art and performance space, located at 2912 Colorado Avenue, #102, Santa Monica. Tickets are $25 and are available at
www.jewishwomenstheatre.org. The morning includes a live musical performance, light brunch and free parking.

"Part of JWT's mission is to bring inspiring and interesting Jewish women from all walks of life to our theatre to enrich and inspire our community," explains Ronda Spinak, JWT's Artistic Director. "So often we will see Jewish women of distinction on their 'home courts,' doing all sorts of remarkable things. But we rarely get to know them or hear their stories. Our new program, Sunday Morning at the Braid, lets our audiences meet these accomplished women in a much more intimate and engaging way."
Composer Miriam Cutler adds, "I'm very much
looking forward to participating in the Bravissima! Jewish Women in Music event with esteemed colleagues. Everything I have done in my life is informed by my Jewish upbringing which valued social justice and celebrated the nourishment of the soul!"
The April 7 presentation will feature:
Flutist Susan Greenberg enjoys a versatile career as soloist, chamber musician, symphony player, and recording artist. The Los Angeles Times has described her playing as "brilliant," and "elegant." During her 36 years with the L.A. Chamber Orchestra, she was a frequent soloist on both flute and piccolo. She is now the principal flutist with the Santa Monica Symphony and the Vicente Chamber Orchestra. She has performed with the LA Philharmonic, L.A. Opera, and the New York City Opera among others and is the flute professor at Pepperdine University and Santa Monica College, and the Co-Artistic Director of Chamber Music Palisades. She has recorded for over 500 motion pictures and TV shows.
Miriam Cutler is an Emmy-winning composer with an extensive background in scoring independent film & and TV projects, as well as two circuses. She was chosen by her peers to join the Academy of Motion Picture Arts and Sciences as a member of the Documentary Branch and was invited to represent Documentary Film abroad for the U.S. State Department's American Film Showcase. She has also been Composer in Residence at Columbia College of the Arts, and presented workshops at USC, UCLA, Berklee College of Music and internationally. She recently completed scores for Dark Money, Love, Gilda and RBG, which was nominated for a 2019 Oscar.
Rachael Worby is Artistic Director, Conductor, and Founder of MUSE/IQUE, founded in 2011 as a new way to share the magic of live performance. MUSE/IQUE creates adventures using the whole city as its venue with an orchestra and musicians from jazz, rock, blues, gospel, hip-hop and more. Hailed by the Los Angeles Times as "inspiring and accessible," Worby is one of the first female conductors of international renown, a preeminent figure in American arts education, and an innovative force in reimagining traditional performance. She served as Music Director and Conductor for the Young People's Program at Carnegie Hall and was Music Director and Conductor for the Pasadena POPS.
Dancer Lillian Rose Barbeito received a full-tuition scholarship for her essay on the world dancing together in harmony. Her performance career has taken her to Europe, New York, then finally to Los Angeles, where she co-founded BODYTRAFFIC. She is passionate about mentoring dancers and has taught internationally for many schools including CalArts, Idyllwild Arts Academy, L'Ecole de Danse de Quebec, UCLA's Department of World Arts and Cultures and Loyola Marymount University. She has choreographed over 50 works for high schools, universities, competitions, and professional dance companies throughout the US and Canada.
Bravissima! Jewish Women in Music, a program of Sunday Morning at The Braid, will take place April 7 from 10 a.m. to noon. It includes a light brunch and will take place at the Braid, home of Jewish Women's Theatre, 2912 Colorado Avenue, #102 Santa Monica. Tickets are $25 and are available at
Related Articles View More Classical Music

Stories
More Hot Stories For You