The Marvelous Wonderettes at Idaho Shakespeare Festival
Dates

7/30/2021 - 8/29/2021

Theatre


5657 E Warm Springs Ave
Boise,ID 83707


Phone: (208) 336-9221




This smash Off-Broadway hit takes you to the 1958 Springfield High School prom, where we meet four girls with hopes and dreams as big as their crinoline skirts! As we learn about their lives and loves, the girls serenade us with classic '50s hits including "Lollipop," "Dream Lover," "Stupid Cupid," and "Lipstick on Your Collar." In Act II, the Wonderettes reunite to perform at their ten-year reunion. We learn the highs and lows experienced during the past decade and are charmed to find that no matter what life throws their way, these four will conquer it together. Featuring classic '50s and '60s hits, The Marvelous Wonderettes is a must-take musical trip down memory lane!

News About The Marvelous Wonderettes at Idaho Shakespeare Festival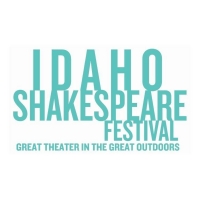 Idaho Shakespeare Festival Announces 2021 Lineup
November 14, 2020
The Idaho Shakespeare Festival has announced its tentative 2021 lineup, after cancelled its 2020 edition due to the health crisis.