SHOW
DATES
THEATRE

Madagascar Jr


Take a journey out of the zoo and onto the stage with your favorite crack-a-lackin' friends from the blockbuster DreamWorks film.
8/11 - 8/12/2022

St Thomas Playhouse
Sun Valley

The Brothers Grimm Spectaculathon (one-act)


Don Zolidis
8/12 - 8/13/2022

Bright Side Performing Arts
IDAHO FALLS

Sister Act

8/12 - 8/20/2022

Bpac/nuart
Blackfoot

The Music Man


The Huckleberry Star Theater
8/16 - 8/20/2022

The Huckleberry Star Theater, Llc
Meridian

The Music Man


Come see Meredith Wilsons The Music Man as Harold Hill comes to River Cory, Iowa bring the promise of a youth band to the town.
8/16 - 8/20/2022

The Huckleberry Star Theater
5152 S Margaret Ave
Meridian, ID

Little Shop Of Horrors


A down-and out skid row floral assistant becomes an overnight sensation when he discovers an exotic plant with a mysterious craving for fresh blood. Soon
8/5 - 8/27/2022

Idaho Shakespeare Festival
Boise

Summer Camp Comedy Show


Everyone has those crazy, unbelievable stories of Summer Camp as kids. Laugh and reminisce with this stellar cast of improvisers as they bring those memories
8/27

Recycled Minds Comedy
121 E 34th St.
Garden City

The Sound of Music


The worlds most beloved musical is making a triumphant return to the Nampa Civic Center stage this August 25-27 as the hills come alive with
8/25 - 8/27/2022

The Music Theatre of Idaho
311 3rd Ave. South Nampa ID.
Nampa

Peter And The Starcatcher


The Orpheum Theatre
8/12 - 8/28/2022

Magic Valley Repertory Theatre
Twin Falls

Disney's The Little Mermaid Jr


In a magical kingdom fathoms below, the beautiful young mermaid Ariel longs to leave her ocean home to live in the world above. But first,
9/2 - 9/2/2022

Alturas Academy
Idaho Falls

The Play That Goes Wrong


Starlight Mountain Theatre
8/22 - 9/3/2022

Starlight Mountain Theatre
850 S Middlefork Rd
Garden Valley

First Ladies Of Disco Retro Music Box Tour


Three decades of music come together in the First Ladies Of Disco (Retro Music Box)Tour. A rocking, toe-tapping, on your feet, ninety-minute tribute to Billboards
9/8

Knitting Factory Boise
416 S 9th St
Boise

Potter's Scar Comedy Show


Join us as Recycled Minds and Creatively partner to bring you every Potterhead's dream. We'll be diving into the wizarding world, its characters and beloved
9/10

Recycled Minds Comedy
121 E 34th St.
Garden City

Dancing at Lughnasa


This extraordinary play, widely regarded as Friel's masterpiece, is the study of five unmarried sisters, named for Friel's mother and sisters, ("those five brave, Glenties
9/9 - 9/24/2022

Westside Players Inc
Pocatello

The Last Five Years

9/29 - 10/16/2022

Argyros Bailey Theatre
Ketchum

Guys & Dolls


The slickest high rollers are in town, and they're depending on Nathan Detroit to score a secret spot for their floating craps game. Throw in
10/7 - 10/23/2022

Magic Valley Repertory Theatre
Twin Falls

Leap Of Faith

10/14 - 10/23/2022

The Salvation Army Kroc Center
Coeur D Alene

Little Shop Of Horrors (broadway Version)


Feed the need for musical hilarity with this delicious sci-fi smash about a man-eating plant, featuring the 2003 Broadway orchestrations.
10/20 - 10/25/2022

Ammon Arts Community Theatre
Idaho Falls

Dirty Rotten Scoundrels


Stage Coach Theatre
10/1 - 10/31/2022

Stage Coach Theatre
Boise

Disney's Descendants


Available Spring 2020
11/11 - 11/12/2022

Kimberly Hs Gymnasium
Kimberly

Les Miserables School Edition


The legendary Broadway musical has been specially adapted to meet the needs of young performers. This author-approved, PG-rated edition has been abridged to a running
11/9 - 11/12/2022

Centennial Auditorium
Boise

Lerner And Loewe's Brigadoon


The mystery and beauty of the Scottish Highlands is the backdrop for Lerner and Loewe's magical tale about following your heart and the power of
11/9 - 11/14/2022

Auditorium
Rexburg

Elf-the Musical


Based on the beloved holiday film, this hilarious fish-out-of-water comedy follows Buddy the Elf in his quest to find his true identity.
12/1 - 12/11/2022

Lewiston Civic Theatre
Lewiston

The Drowsy Chaperone

12/6 - 12/11/2022

The Spot
Ketchum

Honk! Jr


Produce the show that beat The Lion King out of the Olivier award (the British equivalent to the Tony Award)! Honk! Junior is a contemporary
1/13 - 1/21/2023

Wakefield Music And Performing Arts
Mountain Home




Back to the Main Page | Browse Local Theatres
---
Latest Boise Reviews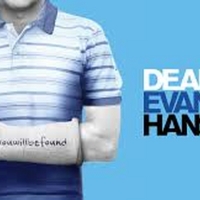 Review: DEAR EVAN HANSEN at Morrison Center
by Jessa moore - July 05, 2022
What did our critic think of DEAR EVAN HANSEN at Morrison Center? What happens when a letter you intend for no one to see , gets seen. When a lie that shouldn't be told , gets told. This is essentially what happens in Dear Evan Hansen which came to the Morrison Center this past week. Winning Tony a...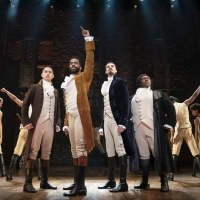 BWW Review: HAMILTON at Morrison Center
by Jessa moore - December 15, 2021
Starting December eighth Boise audiences have the opportunity to be 'in the room where it happens' and see the AndPeggy tour of Hamilton. With book, music and lyrics by Lin-Manuel Miranda, direction by Thomas Kail, choreography by Andy Blankenbuehler and musical supervision and orchestrations by Ale...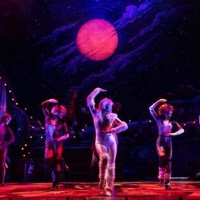 BWW Review: CATS at Morrison Center
by Jessa moore - November 13, 2021
CATS. You either love it or hate it. Debuting on the West End in 1981 and adapted by Lloyd Webber from the 1939 poetry collection 'Old Possum's Book of Practical Cats' by T.S. Eliot, the Broadway production ran for 18 years and currently sits as the fourth longest running show of all time on Broadwa...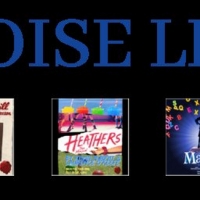 BWW Review: HEATHERS at Boise Little Theatre
by Jessa moore - October 28, 2021
Boise Little Theatre is known locally for their bright environment and Broadway quality shows. Since opening in 1948 they have built a reputation of offering great performances. Heathers, the Musical, was no different....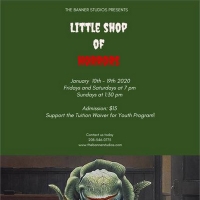 BWW Review: LITTLE SHOP OF HORRORS at The Banner Studios
by Jessa moore - February 01, 2020
...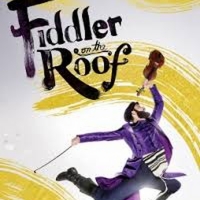 BWW Review: FIDDLER ON THE ROOF at Morrison Center
by Jessa moore - January 09, 2020
Family, tradition, and community, are three words used to describe the incredible production of Fiddler On The Roof that stopped by the Morrison Center. Fiddler on the Roof follows the story of Tevye, a poor milkman and his family as they work through the traditions of their people. Tevye struggles ...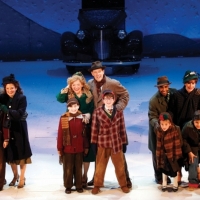 BWW Review: A CHRISTMAS STORY at Morrison Center
by Jessa moore - December 04, 2019
A Christmas Story, based on the popular 1983 movie of the same title, comes to the Morrison Center for a limited engagement as the second show of the 2019-2020 season. Set in Indiana in the 1940s, we see a simpler time, unpolluted by the violent and somewhat fearful ways of the 21st century. The Mor...