Howard County Arts Council Welcomes Three New Members to Board of Directors
The new members bring a wealth of experience and expertise along with new perspectives to the Arts Council Board.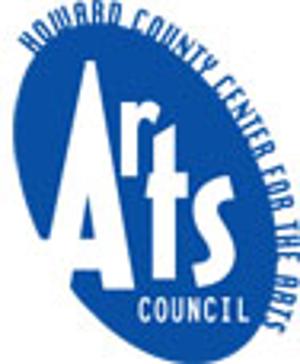 The Howard County Arts Council (HCAC) recently welcomed three community leaders to its Board of Directors. Dr. Katrina Caldwell, Khensani Carter, and Mavis Ellis join a multitalented group led by Adam Stull, Howard Bank.
In welcoming the new members, Stull said, "The Arts Council's stature as a model multi-purpose arts agency and advocate for the arts is due, in large part, to strong governance. As President of the Board, I look forward to working with the new and existing Board members. We share a passion for our stewardship of the Arts Council and the crucial role the arts have in the health and wellness of our community and our local economy." 
The new members bring a wealth of experience and expertise along with new perspectives to the Arts Council Board:
Dr. Katrina Caldwell | Johns Hopkins University
Katrina is Vice Provost for Diversity and Inclusion (D&I) and Chief Diversity Officer Division of Academic Affairs, Office of Diversity and Inclusion at Johns Hopkins University, Baltimore, MD. She oversees the Office of D&I (ODI) and provides strategic leadership for D&I initiatives across the university and in partnership with key stakeholders, including staff in dedicated diversity positions, school leadership, faculty, and students. Her previous experience includes serving as Vice Chancellor for Diversity and Community Engage at the University of Mississippi, in Oxford, MS and Assistant Vice-President for Diversity and Equity at Northern Illinois University, DeKalb, IL. Katerina earned a Ph.D. in English Literature from the University of Illinois-Chicago, College of Liberal Arts and Sciences. She lives in Ellicott City, MD.
Khensani Carter | Tenable
Born and raised in South Africa, Khensani has over 20 years of experience in business process improvement and transformation in hi-tech start-ups, mid-size and large companies. With a bachelor's degree in Mathematics and master's degree in Industrial Engineering, she started her career in manufacturing at John Deere and transitioned to high tech software companies like Ciena and Gemalto before joining Columbia-based cybersecurity company, Tenable. In her current role as Director of Business Process Improvement, she manages a Business Operations project team that solves end-to-end, complex, mission-critical business problems and implements strategic projects sponsored at the executive-level. Khensani is a lover of music and musical expression and enjoys playing the saxophone in her spare time.
Mavis Ellis | Community Volunteer
Mavis earned her B.A. in psychology from Fisk University and master's degrees in educational psychology and administration from the University of Wisconsin and Bowie State University, respectively. After working in Montgomery County Public Schools for 20 years, she was elected to the Howard County Board of Education from 2016-2020 and served 2 years as its Chair. She was elected to 2 terms on the National Education Association's Board of Directors for Maryland from 2010-2016 and was also elected to the Maryland State Education Association concurrent to her National Education Association service. Mavis has a life-long interest in the arts and lives in Columbia MD.
The Arts Council's Board of Directors is a volunteer governing Board that is legally and fiscally responsible for the organization.  The Board hires the Executive Director, makes strategic decisions, and sets policy to ensure programs and operations are consistent with the Arts Council's mission.  The new Board members join the Arts Council at an exciting time with a new season of programming and the kick-off for the annual Celebration of the Arts in Howard County fundraising campaign just underway. 
For more information on the Arts Council and its programs, visit hocoarts.org or call 410-313-2787.