Student Blogger: Michael Scuotto - Page
MOST POPULAR ARTICLES
LAST 30 DAYS
BWW Blog: No Musicals for the Moment
Posted: Jan. 14, 2021


LAST 365 DAYS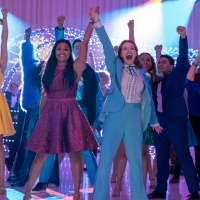 BWW Blog: What is the Current State of Movie Musicals?
Posted: Dec. 18, 2020


BWW Blog: 5 Joe Iconis Songs You Should Listen to RIGHT NOW
Posted: Dec. 7, 2020


BWW Blog: No Musicals for the Moment
Posted: Jan. 14, 2021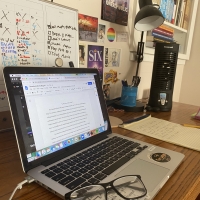 BWW Blog: In My Own Little Corner - Creating A Workspace
Posted: Oct. 15, 2020


BWW Blog: No Musicals for the Moment

January 14, 2021

For as long as I can remember, I've turned to music, and more specifically musical theatre, to help me sort out my feelings.
---
BWW Blog: What is the Current State of Movie Musicals?

December 18, 2020

I wanted to talk about the bigger picture: what is the current state of movie musicals?
---
BWW Blog: 5 Joe Iconis Songs You Should Listen to RIGHT NOW

December 7, 2020

Joe Iconis is one of my favorite songwriters, and he helped reinvigorate my drive to write songs when I started my songwriting class this year.
---
BWW Blog: Thankful for the Theatre

November 20, 2020

This Thanksgiving, I am thankful for theatre. I'm thankful for the form, I'm thankful for the artists, and I'm thankful for the community that surrounds it all.
---
BWW Blog: Theatre Isn't Permanent

November 16, 2020

It's true that nothing can compare to sitting in a theatre, watching the house lights dim, and feeling that moment of silence hang in the air before the orchestra begins to play.
---
BWW Blog: Confessions from a Zoom Rehearsal

October 29, 2020

This year, my college is hosting a full virtual season, composed of published plays, student written work, and devised theatre.
---
BWW Blog: In My Own Little Corner - Creating A Workspace

October 15, 2020

Hey BroadwayWorld! My name is Michael Scuotto, and I'm new to this whole blogging thing. I'm currently a sophomore studying theatre, music, and literature at Sarah Lawrence College.
---