Student Blogger: Kat Mokrynski
MOST POPULAR ARTICLES
LAST 30 DAYS
Student Blog: Welcome Back!
Posted: May. 18, 2021


Student Blog: A Loss of Access
Posted: Jun. 2, 2021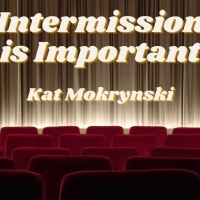 Student Blog: Intermission is Important
Posted: May. 26, 2021


LAST 365 DAYS
BWW Blog: Why Tuck Everlasting Deserved Better
Posted: Jan. 14, 2021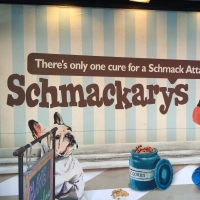 BWW Blog: Schmackary's - The Cookies of Broadway ft. Zachary ?Schmackary? Schmahl
Posted: Sep. 25, 2020


BWW Blog: Disney Movies That Deserve Broadway Musicals - What Films Make the Cut?
Posted: Feb. 1, 2021


BWW Blog: TikTok and the Theatre World
Posted: Jun. 26, 2020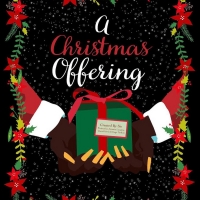 BWW Blog: A Christmas Offering to Premiere on Christmas Eve
Posted: Dec. 15, 2020


BWW Blog: ?Dream It, Do It!? - Disney Attractions That Could Work As Broadway Musicals
Posted: Dec. 7, 2020


Student Blog: Uncovering Spooky Secrets

June 17, 2021

Well friends, the time has finally come. BuzzFeed Unsolved, the beloved series starring Ryan Bergara and Shane Madej, is coming to an end. Ever since 2016, this show has been a source of great memes, fascinating stories, and of course, dozens of unsolved mysteries both mundane and supernatural. For this article, I had the special opportunity to speak with the two "ghoulboys" about the series and how YouTube as a whole can be used as a platform for performance. We talked about the growth of the series, fan interactions, and even the legendary series known as the Hot Daga. Let's jump right into it!
---
Student Blog: A Loss of Access

June 2, 2021

The 74th Tony Awards are on a tragic path that continues the Great White Way's tradition of excluding those who are unable to pay high prices for content, failing to catch up with the digital world around them.
---
Student Blog: Intermission is Important

May 26, 2021

A few weeks ago, theater critic Charles McNulty published an article in the Los Angeles Times titled 'Cut the intermission, please. Why I hope the pandemic ends a theatrical tradition.' The article argues that audiences are becoming more restless and have shorter attention spans, which is only hurt by having a 15-minute break in the middle of a performance.
---
Student Blog: Welcome Back!

May 18, 2021

Well, it's official - Broadway is coming back! So many of us have been waiting for this moment when our social media feeds are filled with announcements about shows reopening and new ticket policies. And fortunately, I will be living in New York as I spend my senior year on campus (ironically it'll also be the first this I'm on campus, but that's another story)
---
Student Blog: Lights, Camera, Commentary!

April 19, 2021

This past week I had the opportunity to speak with Eric about his theatre-related commentary tracks and how he believes the tracks fit into performance art as a whole. Enjoy, and Go Tigers!
---
Student Blog: When the Curtain Rises

April 9, 2021

It's crazy to think that it's been over a year since Broadway was shut down. I remember when they first announced it in March - I was studying abroad in France and I had just encouraged my friend to wait for a few hours in line for rush tickets for a show.
---
Student Blog: Do You Hear the People Sing? Les Mis Songs Ranked

March 25, 2021

As a lifelong Les Mis fan, I decided it was time for me to share my Top 10 Les Mis songs with the world. Any guesses as to what made the cut?
---
Student Blog: "Hush, Just Stop!" - Not Everything Needs to Be A Musical

March 10, 2021

The Queen's Gambit has been one of my favorite shows of 2021. And after watching it, I can safely say that Beth Harmon is not the type of character who would sing out her feelings. She's introverted, a young girl dealing with mental health issues in the harsh spotlight of the chess world.
---
BWW Blog: Snagging the Cheap Seat - My West End Adventures

February 18, 2021

I thought I'd compile some of the highlights from each show I saw as not only a way for me to remember some pre-COVID times but to also give advice for theatregoers once the West End begins to reopen.
---
BWW Blog: It's Groundhog Day! A Musical I Dearly Miss

February 4, 2021

Groundhog Day is one of the most underrated musicals of the 2010s.
---
BWW Blog: Disney Movies That Deserve Broadway Musicals - What Films Make the Cut?

February 1, 2021

Ultimately, there are dozens of Disney movies that could be turned into fantastic musicals for Broadway.
---
BWW Blog: Why Tuck Everlasting Deserved Better

January 14, 2021

The reason Tuck Everlasting probably resonates so much with me is its story.
---
BWW Blog: A Christmas Offering to Premiere on Christmas Eve

December 15, 2020

A new show, A Christmas Offering, will be performed online on Christmas Eve, 2020
---
BWW Blog: "Dream It, Do It!" - Disney Attractions That Could Work As Broadway Musicals

December 7, 2020

Throughout the years, there have been several successful musicals produced by the Disney Theatrical Group.
---
BWW Blog: "One More Try" - Should & Juliet Come to Broadway?

November 12, 2020

& Juliet is a jukebox musical of songs written by Max Martin and tells the story of what might have happened if Juliet hadn't killed herself at the end of William Shakespeare's Romeo & Juliet
---
BWW Blog: The Show Won't Go On - Disney Cuts Live Entertainment

November 6, 2020

There have been quite a few rounds of layoffs at the Disney parks, particularly Disneyland in Anaheim, California and Walt Disney World in Orlando, Florida due to the coronavirus pandemic
---
BWW Blog: Anxious in the Audience - Dealing With Anxiety at A Show

October 12, 2020

Anxiety is something that many people deal with in the world. Whether you have an anxiety disorder or not, going to a Broadway show can cause some people to get nervous
---
BWW Blog: A Trip to New York City

October 9, 2020

This past week I had the chance to take a day trip to New York City.
---
BWW Blog: Schmackary's - The Cookies of Broadway ft. Zachary "Schmackary" Schmahl

September 25, 2020

If you're a fan of Broadway, you've probably heard of the famous 'Cookies of Broadway,' created by a bakery known as Schmackary's.
---
BWW Blog: Welcome to My Candy Store - Age Appropriateness and Theatre in the Era of Social Media

September 8, 2020

This might be the most negative article that I have written, but ita??s because I have strong thoughts on how media can affect child development. 
---