Steve Callahan

A native Kansan I have a BA (Math and Theatre) and MA (Theatre). I was working on a PhD in Theatre when IBM sniffed my math background and lured me away with money enough to feed my (then two) children. Nevertheless I've been active in theatre all my life--having directed fifty-three productions (everything from opera in Poughkeepsie to Mrozek in Woodstock to musical melodrama in Germany) and I've acted in seventy others. Now that I'm retired I don't have that eight-to-five distraction and can focus a bit more. I've regularly reviewed theatre in St. Louis for KDHX since 1991 and am tickled now to also join BWW.
MOST POPULAR ARTICLES
LAST 30 DAYS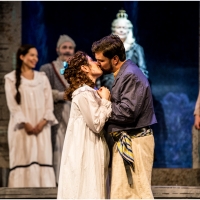 BWW Review: THE PIRATES OF PENZANCE Charms at Winter Opera
Posted: Nov. 10, 2019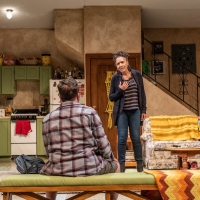 BWW Review: THE LIFESPAN OF A FACT at Repertory Theatre Of St. Louis
Posted: Oct. 22, 2019


LAST 365 DAYS

BWW Review: A Glorious RIGOLETTO Opens at Opera Theatre St. Louis
Posted: Jun. 4, 2019



BWW Review: FIGARO is Brilliantly Married in St. Louis
Posted: May. 28, 2019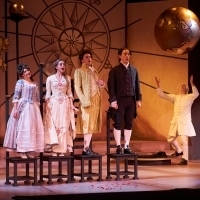 BWW Review: Union Avenue Opera Gives St. Louis a Brilliant CANDIDE
Posted: Jul. 8, 2019


BWW Review: Winter Opera's 'The Student Prince' is superb!

November 16, 2017

Winter Opera continues its tradition of stunning quality in its revival of 'The Student Prince'.
---
BWW Review: BORGIA INFAMI Premieres at the Edison Theatre

October 4, 2017

Now, modern scholars tend to exonerate Lucrezia from being the diabolical poisoner that her enemies have portrayed for 400 years. But let's face it, that diabolical Lucrezia makes much better opera. Donizetti knew that, as shown in his 1833 opera about her. Victor Hugo displayed the same sensibility in his hyper-melodramatic tragedy which appeared in the same year. In this new opera, Borgia Infami, Lucrezia is tainted with those same old sins - a little incest and the poisoning of a whole dinner party - including (inadvertantly) her own beloved bastard son.
---
BWW Review: HANSEL UND GRETEL at Union Avenue Opera

August 23, 2017

The Union Avenue Opera has opened a delightful production of H nsel und Gretel by Engelbert Humperdinck. You'll never hear this work performed by a more glorious collection of voices.
---
BWW Review: CAROUSEL at Union Avenue Opera

August 10, 2017

The Union Avenue Opera is so good at fulfilling our expectations - our expectations of really fine traditional opera. But once in a while they enjoy surprising us, jerking us out of that normal path. For instance, with 'Trouble in Tahiti' several years ago the orchestra was a jazz trio. Now this splendid little company surprises us again with a lovely production of Rodgers and Hammerstein's 1945 Broadway classic, Carousel. It's the familiar story of a young mill-worker who makes the tragic mistake of falling in love with a rough but beautiful carnival barker.
---
BWW Review: Will Albert Herring ever shed his innocence?

July 11, 2017

Union Avenue Opera mounts a delightful production of 'Albert Herring,' Benjamin Britten's only comic opera.
---
BWW Review: TITUS at OTSL - Grand Opera With No Deaths, No Vengeance?

June 13, 2017

The Opera Theater of St. Louis has opened the fourth and last production of it's forty-second festival season. It's Mozart's final opera, La clemenza di Tito, or (as it's billed for this English-language performance) simply Titus. Everything about this production - from its glorious voices and orchestral display to the set, costumes, lights and sound - is as near perfect as could be imagined.
---
BWW Review: Two Icons Meet in OTSL's THE TRIAL

June 15, 2017

The American premiere of The Trial has opened at the Opera Theatre of St. Louis. This is a very major event in opera. Franz Kafka's nightmare tale of Joseph K, trapped in an enigmatic trial for his life, has fascinated readers since it appeared in 1925. Composer Philip Glass read the novel as a youth and even then he yearned to write an opera based on it. But Glass kept that idea 'in his pocket' for sixty years. It was not until he received a commission from the Music Theatre Wales, the Royal Opera, Theatre Magdeburg and the Scottish Opera that Glass was able to fulfill that dream. The London premiere of The Trial opened in 2014.
---
OTSL reads Steinbeck's righteous sentence with a commanding voice.

May 31, 2017

What a show! Opera Theatre of St. Louis has opened The Grapes of Wrath, a work by Ricky Ian Gordon and Michael Korie. I have never in my life been more emotionally moved by an opera than by this glorious production.
---
BWW Review: CARMEN: A Triumphant Crown to a Decade of Impressive Opera

March 8, 2017

This production completes the company's tenth season and it's a crowning glory.
---
BWW Review: LA CENERENTOLA at Winter Opera St. Louis-- Magic Music, Not Magic Pumpkins!

January 30, 2017

Rossini's 'La Cenerentola': Winter Opera's fine production of this beloved Cinderella work makes a beautiful anniversary gift.
---
BWW Review: A VERY MERRY WIDOW at Winter Opera

November 1, 2016

Winter Opera waltzes St. Louis into fin de siecle Paris with 'The Merry Widow'
---
BWW Review: It's Fine and Memorable, No DOUBT About It

August 23, 2016

Christine Brewer stars in 'DOUBT' at Union Avenue Opera.
---
BWW Review: Passions Blaze in Union Avenue's TOSCA

August 2, 2016

The Union Avenue Opera just keeps presenting wonders! Their current production, Puccini's 'Tosca', is among the very best of their best-musically, vocally and in production values.
---
BWW Review: Union Avenue Opera turns THE MIKADO 'Topsey Turvey'

July 13, 2016

A simply splendid production of 'The Mikado' has opened at the Union Avenue Opera in St. Louis.
---
BWW Review: Opera Theatre of St. Louis Offers a Powerful World Premiere of SHALIMAR THE CLOWN

June 14, 2016

Salman Rushdie's tale of love and vengeance becomes a powerful opera in this commissioned work at Opera Theatre of St. Louis.
---
BWW Review: ARIADNE ON NAXOS Balances Wondrously Between Classic Beauty and Parody

June 18, 2016

'ARIADNE ON NAXOS' balances wondrously between classic beauty and parody.
---
BWW Review: MACBETH - The Dark Tale Shines Bright at OTSL!

May 31, 2016

Opera Theatre of St. Louis continues its forty-first season with another remarkably fine production-Verdi's Macbeth.
---
BWW Reviews: Opera Theatre of St. Louis delights with 'La boheme'

May 23, 2016

OTSL has opened a delicious 'La boheme'.
---
BWW Review: Gateway Opera Serves Delicious Small Bites to St. Louis

April 12, 2016

Gateway Opera is like a five-star tapas restaurant; it continues to delight its patrons with superbly delicious bite-sized offerings of that succulent dish-opera.
---
BWW Review: St. Louis Enjoys More Treats from Gateway Opera

March 24, 2016

Once again the exciting young Gateway Opera company shows us that you don't need a massive budget to create wonderful opera.
---
3