YIDDISHFEST Offers The Whole Mishpukhe A Renaissance In Contemporary Jewish Culture And Language
The press has called Tony Award-nominated director, Broadway actress and singer Eleanor Reissa the "Yiddish Beyonce." Yiddish movies have been showcased at Sundance and film festivals world-wide. Mario "Moishele" Alfonso teases audience with his lecture entitled, "Making Yiddish Sexy Again." Some 5,000 Yiddish words are now officially part of the English language.
What's going on?
"There's a worldwide renaissance of Yiddish language and Jewish culture," answers Avi Hoffman, an internationally-renowned, award-winning entertainer and Jewish cultural activist. "We are proud to announce the first annual YI LOVE YiddishFest at the Colony Theatre on Miami Beach, with support from Festival Sponsor Deborah Kaye."

March 1-5, 2018 will mark the first-ever YI Love Yiddishfest, a four-day celebration of the Yiddish
language and culture of the Jewish people, hosted by Yiddishkayt Initiative, Inc. (YI), a 501(c)3 organization founded by Avi Hoffman and his mother Miriam Hoffman, a renowned Columbia University scholar with a 50-year career as an award-winning playwright, journalist, author and 2017 inductee to the Bronx Jewish Hall of Fame.
"YI Love Yiddishfest will be a four-day extravaganza of Klezmer concerts, plays, films, lectures and other contemporary Jewish media. There's something for the entire mishpukhe to enjoy!" said Avi Hoffman, a 2016 inductee to the Bronx Jewish Hall of Fame, who will be featured in a Yiddish performance at Carnegie Hall in 2019. The event is being held in partnership with Miami New Drama at the Colony Theater on Lincoln Road. It is co-sponsored by the Sue and Leonard Miller Center for Contemporary Judaic Studies/George Feldenkreis Program in Judaic Studies at the University of Miami, the Greater Miami Jewish Federation, the Holocaust Memorial of Miami Beach, the Miami Jewish Film Festival, The Jewish Museum of Florida and Corey and Rose Breier.
Event-goers can put aside any stereotypes about Yiddish being a language only of the past. "There are a lot of people worldwide today who love Yiddishkayt (Jewishness)," explained Reissa in a recent interview. "It isn't your Bubbie's Yiddish anymore."
Here's a rundown of events at YI Love Yiddishfest at the Colony Theatre on Miami Beach.:
Thursday, March 1: Miriam Hoffman, renowned professor of Yiddish, journalist and playwright, will present "Our Yiddish Shakespeares," a lecture discussing the great Yiddish writers together with her son Avi Hoffman. That evening, Broadway star Eleanor Reissa and world renowned Grammy Award-winner Frank London and The Klezmer Brass All Stars, just back from a European tour, will perform their modern Klezmer concert, "Vilde Mekhaye" (Wild Ecstasy). (Frank London, one of the founding members of The Klezmatics, joins the Yiddishfest after his concert with internationally renowned violinist Itzhak Perlman at the Arsht Center. The concert will be followed by an invitation-only VIP opening night gala.
Friday, March 2: Miriam Hoffman, author of A Breed Apart: Reflections of a Young Refugee, will tell the dramatic story of her journey from surviving the Siberian wasteland to becoming one of the world's leading Jewish scholars. That evening festival attendees will be treated to Avi Hoffman's award-winning hit NY show "Too Jewish?: A Mensch and His Musical."
Saturday, March 3: Young adults and the young at heart can look forward to Mario 'Moishele' Alfonso's provocative lecture, "Making Yiddish Sexy Again," followed by a talk on Love, Loss and Life in the Yiddish Theatre by Eleanor Reissa. Avi Hoffman will portray beloved Yiddish poet Itzik Manger in the Joseph Papp Yiddish Theater production of "Reflections of a Lost Poet" (in Yiddish with Spanish and English supertitles). That evening, Klezmer king Aaron Kula and his Klezmer Company Orchestra will headline "Yiddishe Tangos," a concert that fuses Yiddish and tango rhythms. The evening will be capped off by the Miami Jewish Film Festival short film series featuring "Shehita" (Slaughter), a Yiddish psychological thriller.
Sunday, March 4: Following a screening of award-winning documentary "Finding Babel," the true story of a Jewish writer who challenged Stalinist Russia, the festival will continue with the FREE PURe IMagination Show - a theater piece, written and performed by Evelyn Goldfinger, that makes the young audience the stars. Children (and adults, too) are encouraged to dress up in Purim costumes and a Queen and King of the Festival will be chosen. The festival will conclude with a wild concert by the great Canadian klezmer band, "Beyond the Pale."
Ticketing options include $18 for lectures and screenings, $36 tickets for main events and a $180 all-access 4-day-pass with reserved seating for two, for a saving of over 60%. Students with valid ID and children - $10 for each event. Ticket purchases can be made through the Colony Theater box office or website.
Knowledge of Yiddish isn't required to enjoy YI Love Yiddishfest. And it's not just for Jews. "Yiddishkayt is a universal experience," explains Avi Hoffman. "It will expand your horizons."
YI Love YiddishFest is a presentation of Yiddishkayt Initiative, Inc. (YI), a 501(c)3 not-for-profit organization that celebrates and promotes Jewish history, life, and culture, and their positive and far-reaching impact on the world. From performing arts, publishing, and education to language, philosophy, and literature, YI offers a global clearinghouse of Jewish culture and entertainment staffed by experts in subject matter and production. We work with a wide range of organizations, including Federations, JCCs, synagogues, Hadassah chapters, Hillel chapters, men's groups, women's guilds, special interest clubs, youth groups, summer camp programs, theatres and educational institutions.

Related Stories
More Hot Stories For You
Video: Heather Headley Surprises THE LION KING National Tour's Khalifa White Backstage

December 8, 2022

Watch Heather Headley (Broadway's original Nala and star of Netflix's Sweet Magnolias) surprise longtime fan Khalifa White (Nala in The Lion King tour) following a performance backstage.
---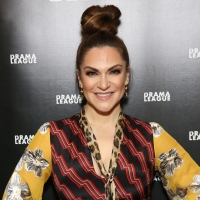 Shoshana Bean, Elizabeth Teeter & More to Lead OBSESSED, THE STORY OF DIANE WARREN...SO FAR Industry Presentation

December 8, 2022

OBSESSED, The Story of Diane Warren...so far, is based on the incredible life of one of the most famous and successful songwriters of all time. The cast for the presentation includes Shoshana Bean (Diane Warren), Elizabeth Teeter (Young Diane Warren), and more.
---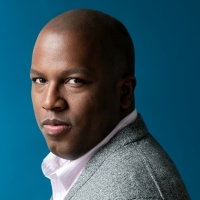 Michael R. Jackson's WHITE GIRL IN DANGER & More to be Presented at Works & Process in Spring 2023

December 8, 2022

For spring 2023 Works & Process will present a robust series at the Guggenheim Museum, Lincoln Center, and The New York Public Library for the Performing Arts. Programs provide audiences with unprecedented access to creative process blending artist discussions and performance highlights.
---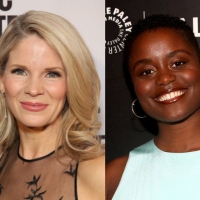 Kelli O'Hara, Denée Benton, Brian Stokes Mitchell & More Featured in Audible Theater Originals

December 8, 2022

Audible Inc. has announced a new slate of four Audible Theater titles. In addition to presenting thrilling live performances at the Minetta Lane Theatre in Greenwich Village, audio plays are a staple of Audible Theater's programming, which continues to deliver the theater experience to millions of listeners around the world.
---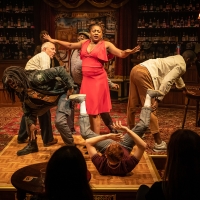 BAM Announces 2023 Winter—Spring Season Featuring Zadie Smith's Playwriting Debut, US Premiere of AGUA & More

December 8, 2022

BAM will gather audiences and communities together for a thrilling range of performances in its winter-spring 2023 season.
---