VIDEO: Tory Vagasy Performs 'Can You Feel the Love Tonight' from THE LION KING on AMERICA'S GOT TALENT
Judge Sofia Vegara even shared that Tory belongs on Broadway!
On this week's episode of America's Got Talent, singer Tory Vagasy performed 'Can You Feel the Love Tonight?' from The Lion King. BroadwayWorld fans might recognize Vagasy from the recent season of our virtual singing competition Next on Stage, in which she made the Top 10.
Judge Sofia Vegara even shared that Vagasy belongs on Broadway! Watch her performance below.
Vagasy has continued to show her love for Broadway, including last round's performance of 'Heart of Stone' from Six the Musical.
Creator and Executive Producer Simon Cowell is back at the star-studded judges' table with fan-favorite comedian Howie Mandel. Acclaimed actress and international superstar Sofia Vergara joins as a new judge this season alongside returning judge and global fashion icon Heidi Klum. The dynamic Terry Crews returns as host.
With the show open to acts of all ages, "America's Got Talent" continues to celebrate the variety format like no other show on television.
Year after year, "America's Got Talent" features an impressive array of singers, dancers, comedians, contortionists, impressionists, magicians, ventriloquists and hopeful stars, all vying to win America's hearts and a $1 million prize. America's Got Talent is available now on Peacock, the new streaming service from NBCUniversal. Watch thousands of hours of hit movies and shows, plus daily news, sports, and pop culture updates. Stream now on Peacock.
Related Stories
Taylor Brethauer-Hamling is a Maryland native with a writing, design, video production, and social media background. She graduated from Manhattan College in May of 2019, receiving a Bachelor's ... (read more about this author)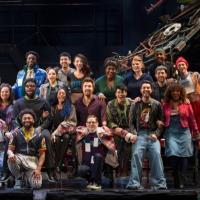 RENT's Tommy Kaiser Takes Over Our Instagram Today!

March 6, 2022

Tommy Kaiser, college winner of Next on Stage season two and current swing/Mark and Roger understudy, is taking over our Instagram story today, March 6! Don't miss his behind the scenes look at the tour's two show day in Philadelphia.
---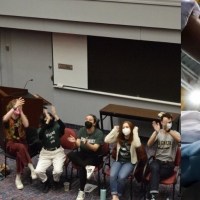 Student Blogs This Week - Audition Day Experiences, Study Break Tips, and More

March 4, 2022

Our student bloggers write about how they're coping with the current global health crisis, give insight on their school's performing arts programs, share their opinions on the latest theater news, and so much more. Finding the joy in rejection, favorite theatre moments, a letter to college friends, New York Fashion Week, a love of Shakespeare, learning to say no, and more-- read the latest from our college student bloggers!
---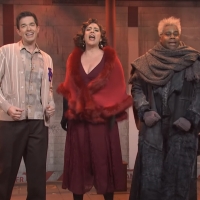 VIDEO: John Mulaney and the Cast of SNL Parody THE MUSIC MAN, FIDDLER ON THE ROOF, and More in New NYC Musical Sketch

February 27, 2022

John Mulaney returned to Saturday Night Live on February 26 to host for a fifth time and brought back his recurring New York City musical sketch, this time about the New York City subway. Mulaney and the cast of the show performed parodies of South Pacific, Fiddler on the Roof, Little Shop of Horrors, The Music Man, Singin' in the Rain, Dream Girls, Les Miserables, and Jesus Christ Superstar.
---
VIDEO: Beanie Feldstein and Ramin Karimloo Talk FUNNY GIRL Rehearsals

February 25, 2022

Funny Girl is about to make its return to Broadway! The first-ever revival of the musical will have its first preview at the August Wilson on March 26 and officially open on April 24. The show's stars Beanie Feldstein (Fanny Brice) and Ramin Karimloo (Nick Arnstein) sat down together to talk about their favorite moments from the show's rehearsal process.
---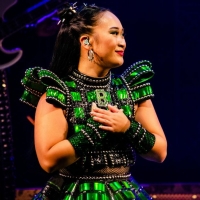 SIX's Andrea Macasaet Takes Over Our Instagram Today!

February 24, 2022

Don't lose your head-- Andrea Macasaet is taking over our Instagram story today, February 24! She'll be giving our followers a behind-the-scenes look at the Broadway production of Six and you don't want to miss it.
---