VIDEO: Our Next on Stage Contestants Sing from DEAR EVAN HANSEN!
Our season 3 finale premieres tonight, June 10 at 8pm ET!
Broadway's Next on Stage Season 3 returns tonight with our finale episode of season 3 in our online musical theatre singing competition sponsored by The International College of Musical Theatre.
Our high school and college contestants came together to sing You Will Be Found from Dear Evan Hansen as our opening number! Watch the video below!
Tune in tonight, June 10 at 8pm ET for the announcement of our season 3 winners!
In order of appearance, our finale performers include Kenny Lee, Aisa Feratovic, Bridget Sindelar, Liesie Kelly, Tomi Newman, Nate Garner, Jana Prentiss, Sami Schneider, Joshua Thompson, Mia Cherise Hall, and Kodiak Thompson.
The International College of Musical Theatre offers world-class musical theatre training taught by West End and Broadway professionals, they bring in the very best talent from both sides of the Atlantic who know what it takes to succeed in order to provide the best training available anywhere in the world! Go to www.theICMT.com today, to start your journey to Broadway, the West End, and to wherever your musical Theatre Dreams may take you!
Related Stories
Taylor Brethauer-Hamling is a Maryland native with a writing, design, video production, and social media background. She graduated from Manhattan College in May of 2019, receiving a Bachelor's ... (read more about this author)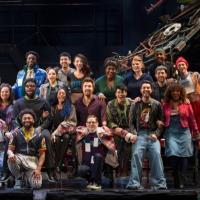 RENT's Tommy Kaiser Takes Over Our Instagram Today!

March 6, 2022

Tommy Kaiser, college winner of Next on Stage season two and current swing/Mark and Roger understudy, is taking over our Instagram story today, March 6! Don't miss his behind the scenes look at the tour's two show day in Philadelphia.
---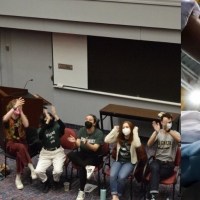 Student Blogs This Week - Audition Day Experiences, Study Break Tips, and More

March 4, 2022

Our student bloggers write about how they're coping with the current global health crisis, give insight on their school's performing arts programs, share their opinions on the latest theater news, and so much more. Finding the joy in rejection, favorite theatre moments, a letter to college friends, New York Fashion Week, a love of Shakespeare, learning to say no, and more-- read the latest from our college student bloggers!
---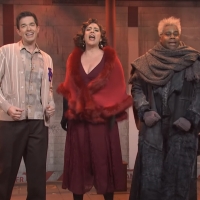 VIDEO: John Mulaney and the Cast of SNL Parody THE MUSIC MAN, FIDDLER ON THE ROOF, and More in New NYC Musical Sketch

February 27, 2022

John Mulaney returned to Saturday Night Live on February 26 to host for a fifth time and brought back his recurring New York City musical sketch, this time about the New York City subway. Mulaney and the cast of the show performed parodies of South Pacific, Fiddler on the Roof, Little Shop of Horrors, The Music Man, Singin' in the Rain, Dream Girls, Les Miserables, and Jesus Christ Superstar.
---
VIDEO: Beanie Feldstein and Ramin Karimloo Talk FUNNY GIRL Rehearsals

February 25, 2022

Funny Girl is about to make its return to Broadway! The first-ever revival of the musical will have its first preview at the August Wilson on March 26 and officially open on April 24. The show's stars Beanie Feldstein (Fanny Brice) and Ramin Karimloo (Nick Arnstein) sat down together to talk about their favorite moments from the show's rehearsal process.
---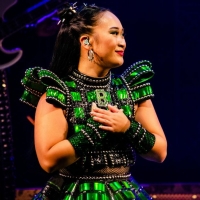 SIX's Andrea Macasaet Takes Over Our Instagram Today!

February 24, 2022

Don't lose your head-- Andrea Macasaet is taking over our Instagram story today, February 24! She'll be giving our followers a behind-the-scenes look at the Broadway production of Six and you don't want to miss it.
---