Student Blog: Tools of Management
It may be overwhelming now, but I can feel a sense of pride for getting through it when I look back later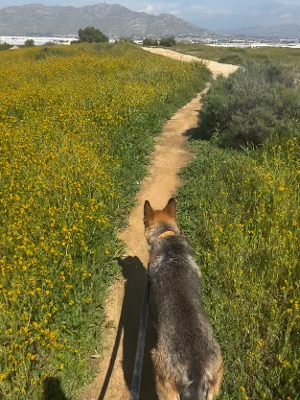 This week marks that of my spring break which has been, in the simplest terms, a real curveball. Maybe this is an unexpected description for a break from school. They are more commonly seen as relaxing, restful, fun. While I would agree that my break has been all of these things, it has also felt very odd. This whole semester has felt like I've just been going, going, going; always places to be, classes to attend, things to be rehearsed, work to get done. Now it's all been put to a very sudden stop that, in all transparency, I wasn't ready for, but feels as though it was much needed.
This semester has been a BUSY one, and tools of management have been a necessity. One thing that I believe will always keep me afloat is the usage of a calendar. I use Google Calendar so it can be accessible to me on my computer and phone and allow it to send notifications to both of upcoming events. It is now a habit for me to add an event to my calendar the second I learn of it or plan one out. I also color code all of the events to make it more pleasant to process. The colors I use most are for school, shows, and social events. Yes, social events! It's important to add those to the calendar as well; not only does it clearly show you when you have them planned out, it also lets you look forward to them! Another thing I love about having a calendar is being able to look back months from now and see how much I accomplished. It may be overwhelming now, but I can feel a sense of pride for getting through it when I look back later.
Picking a day of the week as your "reset day" has proven to be very beneficial. Many people deem this as Sunday and I have to agree with them on this decision. It is my one day a week where I do not have any classes, nor do I have rehearsal. Though some due dates for assignments throughout the week fall well before Sunday, I always have some schoolwork to finish or chip away at. Along with work for classes, I take it upon myself to do my laundry every Sunday and clean up around my dorm. I typically don't see people as much this day as every other day of the week which can be very healthy. Despite the fact that I am an extrovert and will always feel best around others, everyone needs time to recharge their social battery. A reset day is so helpful to rest and feel ready for the upcoming week.
While on the topic of being an extrovert, I absolutely love making time specifically for my friends. It can be really easy to overwork and isolate yourself while being so busy, but being around people you love can prove to be very beneficial, especially for your work ethic and motivation. Surrounding yourself with likeminded people, even if what you are doing together has nothing to do with work and only play, can be incredibly refreshing and just the breath of fresh air you need as you start to feel overwhelmed.
Consistency and taking breaks is key. Create that calendar today. Map out every event you know of now for the next month and see if you feel better seeing it all laid out before you rather than just existing in your head. See where you can create leisure breaks. Don't feel like you have time for them? Make the time. Time for yourself, whether spent alone or with friends, is just as important as everything else you have planned out.