Click Here to Visit the College Center

Blogs are the opinions of the authors and do not necessarily reflect the opinions of BroadwayWorld. BroadwayWorld believes in providing a platform for open and constructive conversation.

Student Blog: Four Of My Acting Dream Roles
My roles can vary because I find so many different characters entertaining based on how they are portrayed within their show.
I've said it before, but as a "new" theatre kid, I have struggled a lot to really enter into the world of theatre in such a short period of time. With that, it does not mean I haven't picked up some roles that I would adore playing at one point or another. Some of these rules are traditionally played by men, but that is why they call it a dream role, isn't it? While I do not necessarily see the theatre organizations I am in doing these shows anytime in the near future, I still would love the opportunity to even get to play them. Also, my roles can vary because I find so many different characters entertaining based on how they are portrayed within their show.
#1: Darry Curtis from The Outsiders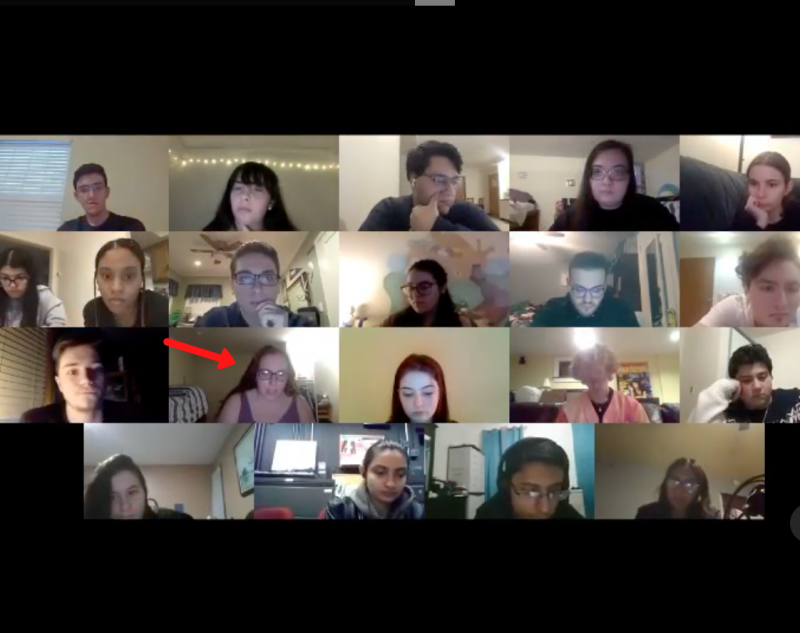 The Outsiders is one of my favorite books of all time, and to find out later that it was also a play was amazing for me. My dream was to direct a rendition of The Outsiders, but my school actually did a virtual play reading of The Outsiders (find Chappell Players Theatre Group on Spotify!), where I was cast as Darry! (If you look at the photo, the red arrow is pointing to me, mid-yelling.) Darry has such an older brother, tough love role, and while I am personally very far away from the "tough love" friend. I love the layers that Darry's character has. He is put under so much stress at such a young age, and he loves his brothers and his friends, but he, also, had to grow up so fast, he does not always know how to show it.
My favorite scenes to do were the one where Darry yells at Ponyboy for coming home late, the scene with all three Curtis brothers at the hospital, and the rumble scene. I was very lucky that Darry's brother, Sodapop, was played by one of my best friends. We already have a sibling dynamic in our friendship and it was able to come across on stage.
#2: Cheshire Cat from Alice in Wonderland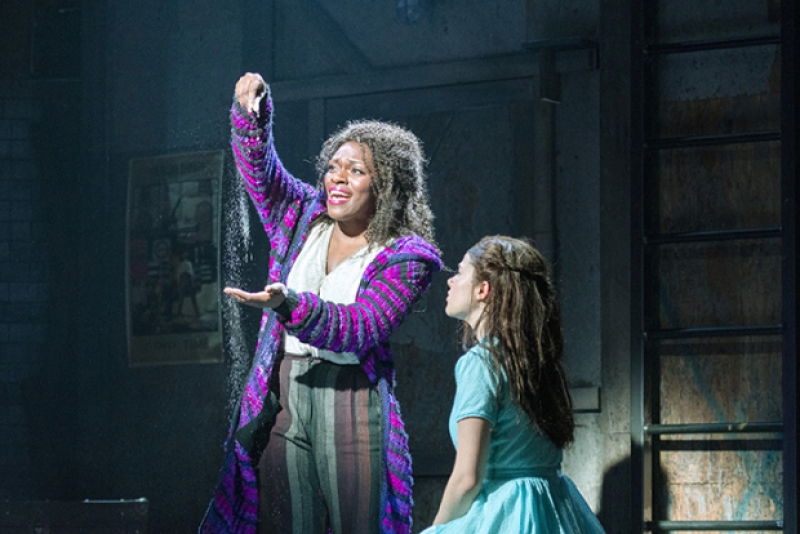 I adore The Cheshire Cat! I have since I was a little kid. I loved the colors and how silly the cat was towards Alice. I think the swaying, cat-like, confusing movements and speech that The Cheshire Cat does is so entertaining and I would love to be that kind of character. Also, The Cheshire Cat plays a weird middle ground in Alice in Wonderland that draws me in. They do not necessarily play a good or bad guy, they walk this weird, middle ground between the two sides and I love what that brings to the character.
Since I have not been doing theatre for too long, I have only played a few roles, so there is little to typecast me as, but I would love to play more goofy characters, like The Cheshire Cat. I think the way that cat is always peeking over Alice's shoulder and making sassy comments would be so much fun to do on stage. The Cheshire Cat has such a strange dynamic throughout Alice in Wonderland and I would love to be able to explore that on stage as an actress and see what I could bring to The Cheshire Cat.
#3: Trinculo or Stefano from The Tempest
The Tempest is one of the only Shakespeare works that I truly understand without any help. I read The Tempest senior year of high school and to this day it has remained my favorite Shakespeare work. Trinculo and Stefano are the jester and butler who play the comedic relief and spend the entire play lost and drunk. I think this comedic duo is so entertaining to watch on stage and read throughout the play, so I can only imagine how much fun they would be to play. To be able to joke and stumble around on stage while the audience laughs would be a lot of fun.
If I had to pick between Trinculo and Stefano, I would probably pick Trinculo, but I would be very happy playing either role. I know these characters are pretty minor compared to other characters in The Tempest, but I think they would be the most fun to portray on stage in front of an audience.
#4: Prentiss or Smee from Peter and the Starcatcher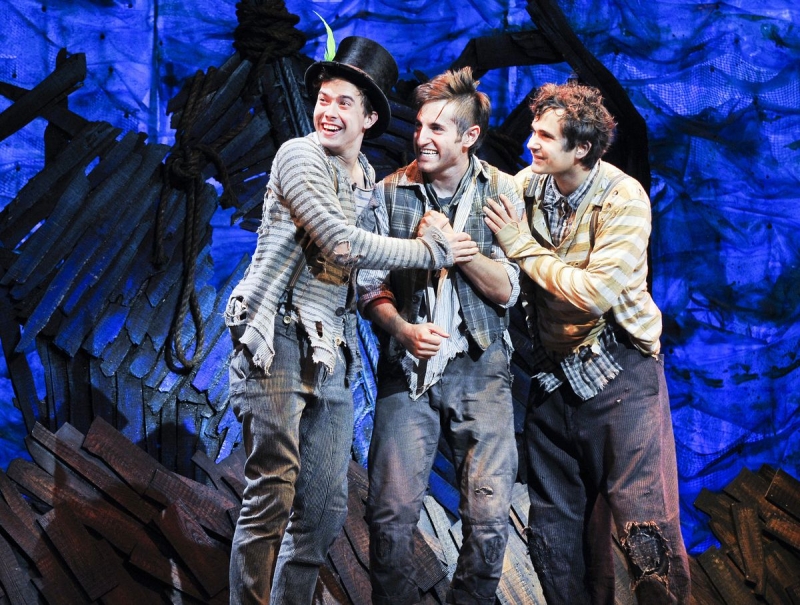 Now in my mind, I never know if Peter and the Starcatcher counts as a musical or a play. It has singing in it, but only at very specific parts. In general, I consider this show a play because I was very fortunate to be the assistant director for this show when it was performed at my school. The show was fantastic and everyone in it was amazing! I fell in love with this show and the characters in it, specifically Prentiss and Smee from an acting perspective.
Prentiss was such an entertaining character, always trying to be the leader and prove himself, but eventually falling to the fact that he has to stick together with his friends to get out of the situations that they constantly end up stuck in. I think Prentiss would be fun to play with his little stubborn attitude because he is still really funny alongside Peter and Ted. Prentiss is still a kid, so it leaves room for him to grow throughout the show and see what leadership, teamwork, and friendship are really like.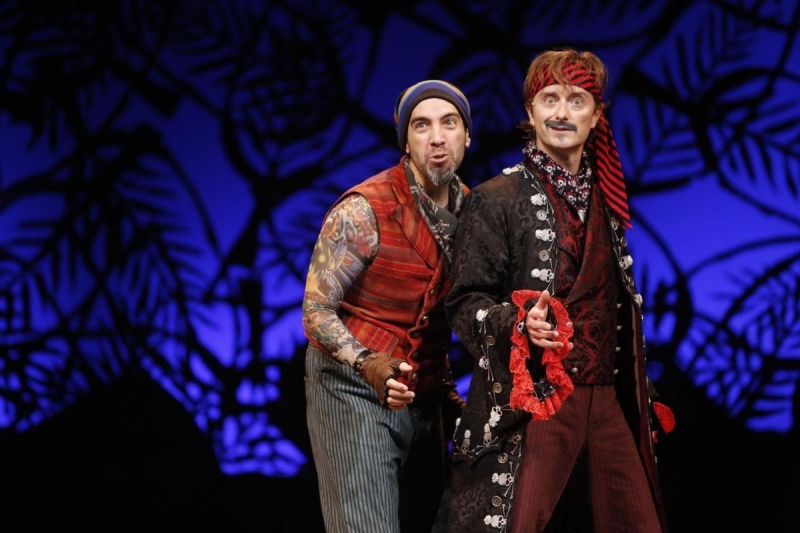 Smee is another hilarious character. Smee has so much comedic freedom throughout Peter and the Starcatcher and I cannot help but wonder what I might do if I was in that role. When I was able to assistant direct this show, the rehearsals working with Black Stache and Smee were some of the rehearsals that had me laughing so hard I was falling out of my chair.