Click Here to Visit the College Center

Blogs are the opinions of the authors and do not necessarily reflect the opinions of BroadwayWorld. BroadwayWorld believes in providing a platform for open and constructive conversation.

Student Blog: Being Vulnerable.
Relationships as a teenage artist.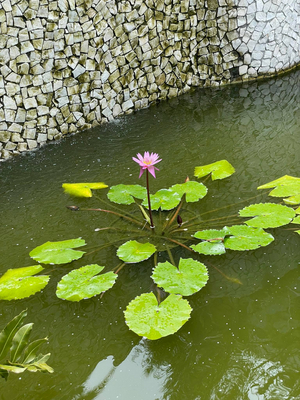 Hi! I am happy that you decided to read my article! Let's get to the point...Love life and relationships while being an artist, huh? It is something that we are often interested on knowing and intrigued on. I feel that as performers and artists is way more complicated than in other careers, at least that is my experience.
We are all aware that is not common that people accept this as our full-time passion that is why being in this community surrounded by people like me is a safe place where I can expand as my truest self.
We are teenagers and it is a time where we get to built our solid foundations for our career, forge professional relationships for future opportunities but also it is a time where we want to experience love in a romantic way.
People know how much I love acting, singing, playing instruments and dancing and they support me and I am so thankful for that but when it comes to find a partner to share a romantic state that fully understands and supports what I do, is hard.
I come here in a vulnerable status because I want to share that I was in a relationship for almost 3 years and in the time when I was in it I felt that I wasn't safe in my artist side. We were all ok when doing things that you usually do as a couple like going to a restaurant or going to the movies but when it came the time to fully share what I wanted to do as an artist, jealousy came, fear was planted. Honestly, I feel relieved that I chose myself, I choose my passion because that is who I am. In the other hand I am afraid that I won't find someone that fully accept this part of me and let me shine.
We as artists have to constantly leap into the void, take risks... being vulnerable in every way is what we do. We run against the current because as a society it is not accepted. They teach us to build security, take no risks and be inside the cage.
We are different and I am so proud of that and I encourage you to be outside the cage, flying free, being vulnerable...but take note, not everyone will want to fly with you, just a few, some will judge you and feel threatened by your wings. Choose yourself, I cannot assure you that it will be easy to have this both sides (career/relationship) completely balanced but choose what makes you feel more at peace.
I feel calm and hopeful that being my truest self I am complete, and I am open if someone wants to join and support me.
-Claudia Quintero a Mexican and passionate girl.