Second Stage Announces TAKE ME OUT Revival, Premieres From Tracy Letts, Bess Wohl, and More For 2019-2020 Season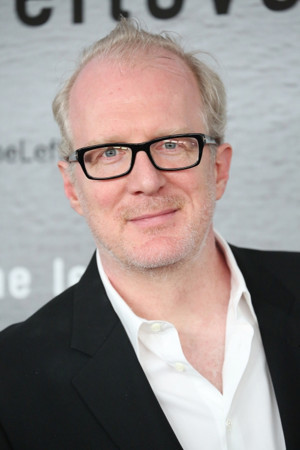 Second Stage Theater has announced five initial productions for its upcoming 2019-2020 Season, including two world premieres and three productions at its Broadway home, The Hayes Theater.
Second Stage Theater's 41st season will kick off on September 19 with the Broadway debut of Tracy Letts' dark comedy, LINDA VISTA, directed by Steppenwolf Company member Dexter Bullard. Letts' previous Second Stage productions include the 2017 production of Man from Nebraska, directed by David Cromer, and last summer's staging of Mary Page Marlowe, directed by Lila Neugebauer.
The New York Premiere of GRAND HORIZONS will begin performances at The Hayes Theater in December, marking the Broadway debut of playwright Bess Wohl. This will be Ms. Wohl's third production with Second Stage, following her play, American Hero, which premiered in 2014 as part of Second Stage's Uptown series, and this summer's upcoming production of Make Believe. GRAND HORIZONS will be staged by Tony nominee Leigh Silverman, whose Second Stage credits include The Way We Get By and Danny and the Deep Blue Sea. GRAND HORIZONS will have its world premiere this summer at the Williamstown Theatre Festival.
Spring 2020 will see the first major New York revival of Richard Greenberg's Tony Award-winning play, TAKE ME OUT, directed by Scott Ellis. This production will mark Greenberg's Second Stage debut. Mr. Ellis returns to Second Stage, where he has directed many acclaimed productions, including The Little Dog Laughed, The Waverly Gallery, and Gruesome Playground Injuries, among others.
Two off-Broadway world premieres are on the company's schedule as well: Will Eno's THE UNDERLYING CHRIS, which will play at The Tony Kiser Theater this October, and Alexis Scheer's OUR DEAR DEAD DRUG LORD, in a co-production with WP Theater, which will have its world premiere at the company's uptown space, the McGinn/Cazale Theater, this fall.
Two additional off-Broadway productions remain to be announced.
"As the only Broadway theater devoted exclusively to presenting living American playwrights, Second Stage's upcoming season promises to be our biggest yet, marking the first time in our history when we will be producing at all three of our theaters, The Hayes Theater on Broadway, The Tony Kiser Theater and the McGinn/Cazale, off-Broadway," said 2ST President and Artistic Director Carole Rothman. "This season, Bess Wohl will make her very well-deserved Broadway debut at The Hayes with Grand Horizons and we are equally proud to present World Premiere plays by Will Eno, The Underlying Chris, and Alexis Scheer, Our Dear Dead Drug Lord. And two wildly entertaining and contemporary plays, Tracy Letts' Linda Vista and Richard Greenberg's Take Me Out, will bookend our season, which promises to resonate with audiences at this particular moment in our country's history."
Subscriptions are available beginning at $474 via The Tony Kiser Theater Box Office 305 West 43rd Street, by calling 212-246-4422 or visiting www.2ST.com.
More information on the season's productions is below:
LINDA VISTA
At Broadway's Hayes Theater
New York Premiere
By Tracy Letts
Directed by Dexter Bullard
Previews begin September 19; Opening Night is October 10
Pulitzer Prize and Tony Award winner Tracy Letts (August: Osage County) takes a brutally comedic look at Wheeler, a 50-year-old divorcee in the throes of a mid-life spiral. Just out of his ex-wife's garage and into a place of his own, Wheeler starts on a path toward self-discovery - navigating blind dates, old friends, and new love. Full of opinions, yet short on self-examination, Wheeler must reconcile the man he has become with the man he wants to be.
THE UNDERLYING CHRIS
At Second Stage's off-Broadway Tony Kiser Theater
World Premiere
By Will Eno
Director TBD
Previews begin October 29; opening November 21
THE UNDERLYING CHRIS is co-commissioned by Center Theatre Group and Second Stage Theater.
THE UNDERLYING CHRIS, a world premiere play from Pulitzer Prize finalist Will Eno, is a life-affirming and high-spirited look at how a person comes into their identity, and how sometimes it's life's tiniest moments that most profoundly change our lives. In these divided times, THE UNDERLYING CHRIS serves as a celebration of our differences, our individuality, and the many mysterious, difficult, and beautiful things we share simply by being alive.
GRAND HORIZONS
At Broadway's Hayes Theater
By Bess Wohl
Directed by Leigh Silverman
Previews begin December 20; opening night is January 23
GRAND HORIZONS is co-commissioned by Williamstown Theatre Festival and Second Stage Theater.
Bill and Nancy have spent fifty full years as husband and wife. They practically breathe in unison, and can anticipate each other's every sigh, snore and sneeze. But just as they settle comfortably into their new home in Grand Horizons, the unthinkable happens: Nancy suddenly wants out. As their two adult sons struggle to cope with the shocking news, they are forced to question everything they assumed about the people they thought they knew best. By turns funny, shocking and painfully honest, Bess Wohl's new play explores a family turned upside-down and takes an intimate look at the wild, unpredictable, and enduring nature of love.
TAKE ME OUT
At Broadway's Hayes Theater
By Richard Greenberg
Directed by Scott Ellis
Previews begin March 31; opening night is April 23
In this Tony Award-winning Best Play, playwright Richard Greenberg celebrates the personal and professional intricacies of America's favorite pastime. When Darren Lemming, the star center fielder for the Empires, comes out of the closet, the reception off the field reveals a barrage of long-held unspoken prejudices. Facing some hostile teammates and fraught friendships, Darren is forced to contend with the challenges of being a gay person of color within the confines of a classic American institution. As the Empires struggle to rally toward a championship season, the players and their fans begin to question tradition, their loyalties, and the price of victory.
OUR DEAR DEAD DRUG LORD
Co-production with WP Theater by special arrangement with Benjamin Simpson and Joseph Longthorne
At off-Broadway's McGinn/Cazale Theater
By Alexis Scheer
Director TBD
Previews begin September 11; opening night is September 24
In this fierce and feverish world premiere comedy from WP Theater and Second Stage, a gang of teenage girls gathers in an abandoned treehouse to summon the ghost of Pablo Escobar. Are they messing with the actual spirit of the infamous cartel kingpin? Or are they really just messing with each other? A rollercoaster ride through the danger and damage of girlhood - the teenage wasteland has never been so much twisted fun.