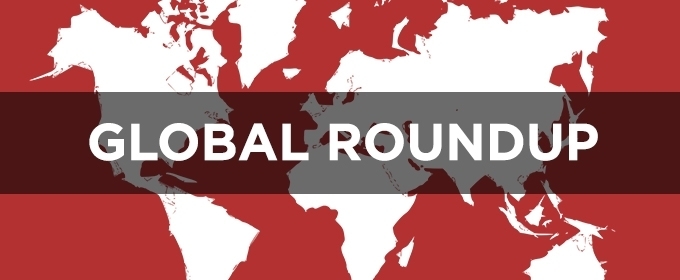 Regional Roundup: Top New Features This Week Around Our BroadwayWorld 8/24 - NEWSIES, FUN HOME, CHICAGO and More!
BroadwayWorld presents a comprehensive weekly roundup of regional stories around our Broadway World, which include videos, editor spotlights, regional reviews and more. This week, we feature NEWSIES, FUN HOME, CHICAGO and More!
Check out our top features from around the BroadwayWorld below! Want more great global content? Check out our "Around The World" section!
---
Los Angeles: Contributor Valerie-Jean Miller reviews DREAMGIRLS at The Cupcake Theater, writing "Another shout-out to Shaunte' Massard, who really shines like the true star she becomes in the play. The rest of the very able cast members are Adam Turney and Brian T. Jones as the Emcees/Announcer, Kimberly Ransom-Lundy, Regan Carrington, Valerie Fruge' and Emuna Rajkumar as The Stepp Sisters, Joanne, Kiera Williams, and Charlene, Brittany Marie Anderson as the backup singers, Bralyn Medlock, Christian Gray, Justyn Malik Burney, Jabrile Frazier-Sears and Cameron Allen West as Little Albert & The Tru-Tones and as The Five Tuxedos at the end; and Alexandra Almendarez and Karlee Squires as the Sweethearts. Amber Monet also returns to play Jerry, a club owner, (usually played by a male actor) in act two. Several of these actors play a few different roles throughout the night."
---
UK / West End: Contributor Nicole Ackman reviews SPRING AWAKENING at the Stockwell Playhouse, writing "The entire ensemble is very strong, particularly in their movement. Jamie Heward stands out in his nuanced performance as Hanschen, a young gay teen; I could easily imagine him becoming a proper name in the West End. While Dafydd Lansley is good as Georg, one of the school boys, he is splendid in his scene as the wild and dangerous Rupert in the reform school. I was also impressed with Sadie Hurst, Elizabeth Rose, and Merel van't Hooft as Martha, Anna, and Thea."
---
Nashville: Contributor Jeffrey Ellis reviews NEWSIES at Start of Circle Players writing "Brian Jones is splendid as the imperious newspaper baron Pulitzer, coming off as blustery and somewhat buffoonish at times, but the actor's commitment to the role makes certain audiences will delight at his onstage machinations. Katharine Boettcher is delightful as performer and theater owner Medda Larkin, whose protective and maternal interest in Jack and the other newsies, ensures their safety in the perilous times represented in the play and she delivers one of the show's notable musical moments with her performance of "That's Rich" in Act One."
---
Los Angeles: Contributor Shari Barrett reviews PARADISE at Ruskin Group Theatre, writing "By the time this highly entertaining and politically incorrect show wraps BWW Review: PARADISE, a Divine Bluegrass Musical Comedy Made Great Again at Ruskin Group Theatreand the real truth about the Preacher and Chastity is revealed, awash in red lighting designed by Edward Salas, you will be sorry to see this tale of Southern pride and gullibility come to an end. Kudos to director Michael Myers for his brilliant direction of a show destined to take the country by storm when it goes out on its first national tour! So if life is overwhelming and things just don't seem to be going your way, lighten up and forget your troubles for a few hours and I guarantee you will leave the Ruskin Group Theatre knowing they have made Paradise great again!"
---
Omaha: Contributor Christine Swerczek reviews ALL SHOOK UP at Nebraska Wesleyan University Theatre, writing "Wesleyan's theatre company puts on an impressive show directed by Jack Parkhurst with musical direction by Julie Heaton. The opening Jailhouse Rock number is incredible with some of the best choreography I've seen. That is due to bringing in an accomplished guest choreographer, Hollie Howard. The dancing and movement were beyond what you would normally experience in a college production. Well Done!"
---
Boston: Contributor Marc Savitt reviews FUN HOME at GhostLit Repertory Theatre Opens writing "Olivia Wilcox appeared to be more comfortable and at-ease in the character of Joan than most people are in their own skin. BWW Review: FUN HOME at GhostLit Repertory Theatre Opens Minds and Touches HeartsMatt Passetto's portrayal of Bruce Bechdel also stood out. This is a complex role where we see many sides of this conflicted individual. He presented all of them consistently and admirably. Francine Ciccarelli and Emma Foley exhibited noteworthy vocal chops."
---
Phoenix Metro: Contributor Herbert Paine reviews BEAU JEST at Don Bluth Front Row Theatre, writing "Hillary Low is poised and elegant as the daughter trying against all odds to keep her ploy afloat. Eric Bond plays the poor foil with just-right boyish vulnerability. Jared Kitch doesn't miss a beat as the suave and seemingly worldly-wise poseur. Robert Jahanfar is a steady presence as the audience's ally, a therapist whose seen enough alibis to know that something's amiss. Patty Stephens is delicious as the overbearing and caring mother, and Jim Coates is perfect as the cantankerous papa. The two together, Stephens and Coates, harping and kvetching at each other, are a marvelous act unto themselves."
---
Rhode Island: Contributor Andria Tieman reviews CHICAGO at Theatre by the Sea, writing "Thankfully, Jessica Wockenfuss can hold her own as Roxie Hart. Wockenfuss looks the part of a pretty, slightly dippy blonde and even after you watch her murder a man, you still fall for her a bit. Her opening number "Funny Honey", was oddly rushed leaving her and Amos, played by Kevin Loreque, singing over each other in a way that washed the humor right out of the scene. However, during her performances of "Roxie" it's safe to assume the entire audience were on her side and eager for acquittal. Wockenfuss and Alves have an excellent dynamic that makes their scenes even more interesting to watch as you can almost see them calculating their next move against each other. Wockenfuss was an intern at Theatre by the Sea ten years ago, and she has clearly been refining her craft since then. Hopefully she will return for future productions because her talents are worth seeking out."
---
Regional Editor Spotlight: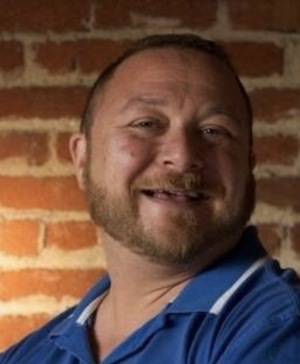 Marc Savitt
Berkshires Contributing Editor
Marc Savitt has a life-long passion for, and association with the performing arts, particularly Musical Theatre. He has performed with choral groups in several US cities, and London, and appears on multiple recordings. Marc has been on-stage, in front of house operations, or the business office with organizations in Arizona, California, Connecticut, Massachusetts, New York, and Washington. Marc is delighted to be representing BroadwayWorld.com as Contributing Editor covering The Berkshires of Western MA, Southern VT, and the Capital Region of NY state.
---
Join Team BroadwayWorld! Interested in joining our team, but not exactly sure what we do? All of your questions are answered, along with every open position from guest and student bloggers, Regional Editors, and more! Find out where we have open positions available here!

Related Articles