Photo Flash: Students Shine Onstage at the 10th Annual Jimmy Awards!
The 2018 Jimmy Awards took place on Monday, June 25, 2018 at 7:30pm at the Minskoff Theatre on Broadway. Laura Benanti hosted. The coveted Jimmy Awards for Best Performance by an Actress and Best Performance by an Actor were presented to Reneé Rapp, The Blumey Awards (Charlotte, NC) and Andrew Barth Feldman, The Roger Rees Awards for Excellence in Student Performance (New York, NY).
The 2018 Jimmy Awards ceremony, presented by the Broadway League Foundation, included a record number of 80 participants from 40 regional programs across the country. They competed for the coveted Jimmy Award for Best Performance by an Actor and Best Performance by an Actress at the 10th annual presentation. The talent showcase featured dynamic ensemble and solo performances.
Jimmy Awards nominees prepared for their debut on a Broadway stage during a nine-day professional training intensive with NYU Tisch School of the Arts' New Studio on Broadway faculty members plus other theatre professionals. Winners were selected by a panel of industry experts.
During the ceremony, Janine Papin (Winter Park, FL) and Nadine Love (Orlando, FL) received the INSPIRING TEACHER AWARD presented by WELLS FARGO for the encouragement and inspiration that led their students to win the 2017 Jimmy Awards for Best Performance by an Actress and Best Performance by an Actor.
Tony Award winner Ari'el Stachel (The Band's Visit) presented the Week in Review Video. Jimmy Awards alumni Kylie Selig (Mean Girls), Jai'Len Christine Li Josey (SpongeBob SquarePants: The Musical), and Nathan Salstone(Harry Potter and the Cursed Child, Parts One and Two) also made a special appearance at the ceremony. The stars of the Disney Channel Original Movie "Freaky Friday" Heidi Blickenstaff and Cozi Zuehlsdorffintroduced the production number, a tribute to Disney Theatrical Productions.
Judges were comprised of notable theatre professionals including Tony Award-winning producers, award-winning casting experts and industry professionals. The evening of the performance, winners were selected by Dawn-Elin Fraser, Alecia Parker, Marc Platt, Tara Rubin, Nick Scandalios, Thomas Schumacher, Bernard Telsey,and Charlotte Wilcox. Preliminary judges working at NYU the week before the ceremony included Gabriel Barre, Jeff Calhoun, Wayne Cilento, Victoria Clark, Kent Gash, and Stephanie Klapper.
The production was directed by Van Kaplan and choreographed by Kiesha Lalama. Michael Moricz was the musical arranger and conductor, and Mary Jane Brennan was the writer. All four have been with the Jimmy Awards for all 10 years.
Can't get enough Jimmys? Go behind the scenes of rehearsals, watch the full ceremony, and check out the red carpet. Check out photos from the big night below!
Photo Credit: Henry McGee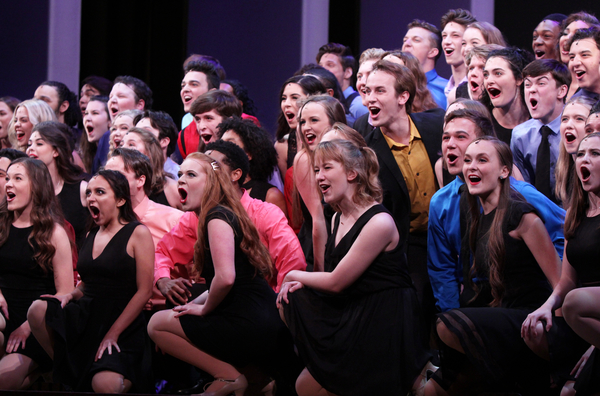 Opening Number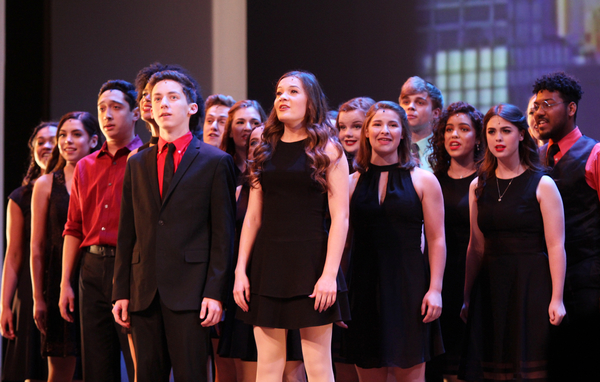 Opening Number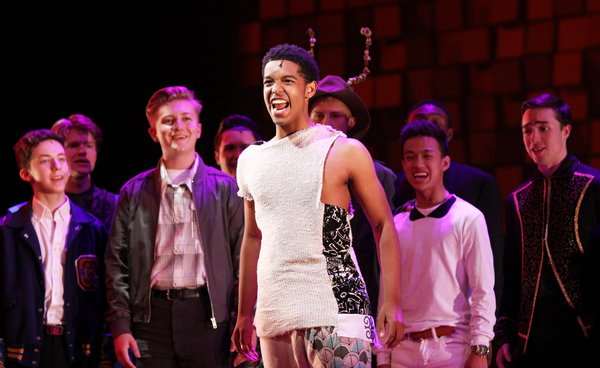 Medley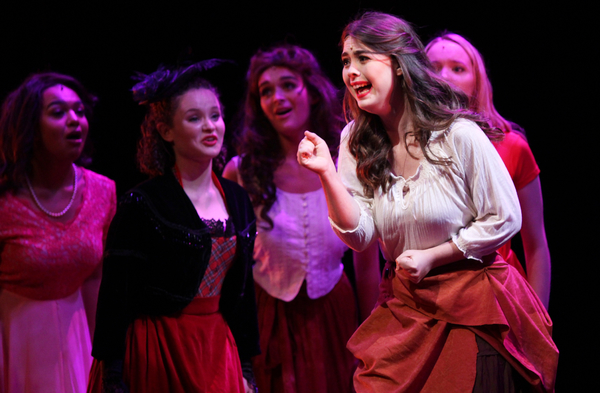 Medley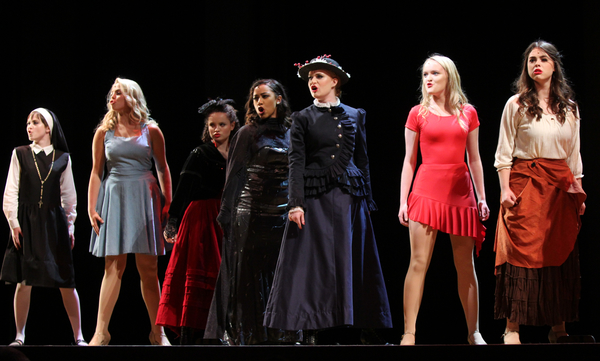 Medley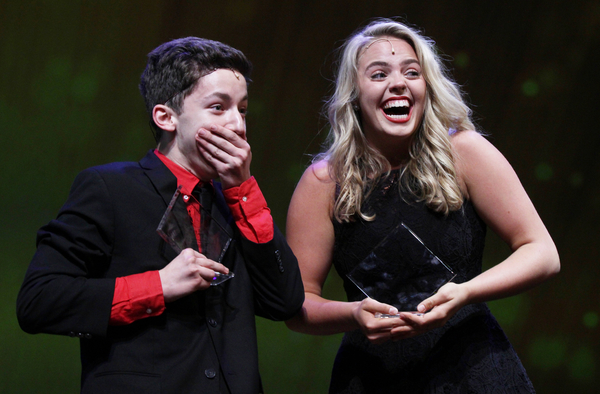 Jimmy Awards winners Andrew Barth Feldman and Renee Rapp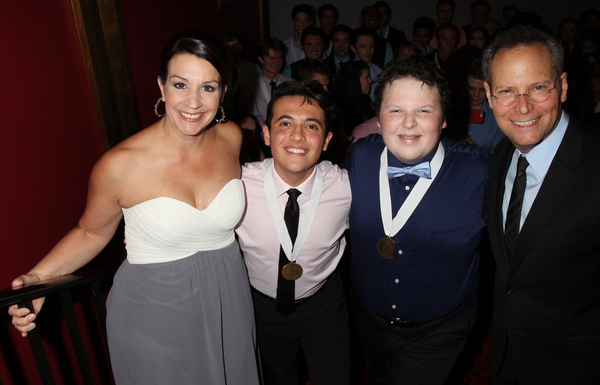 Kiesha Lalama, Daniel Kohanbash, Garrett Morris and Van Kaplan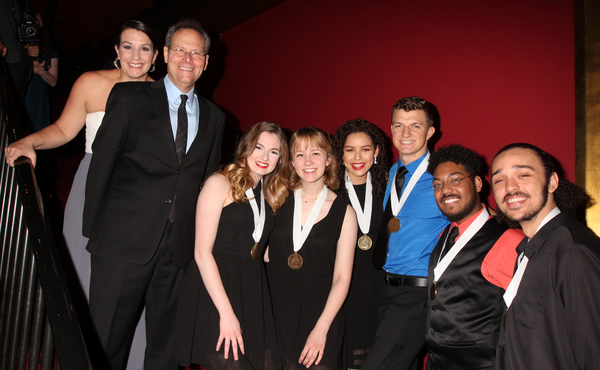 Kiesha Lalama, Van Kaplan, Amelia Beckham, Britta Rae Cowan, Veronica Ballejos, Zach Fogel, Elisha Horne, Noah Tobery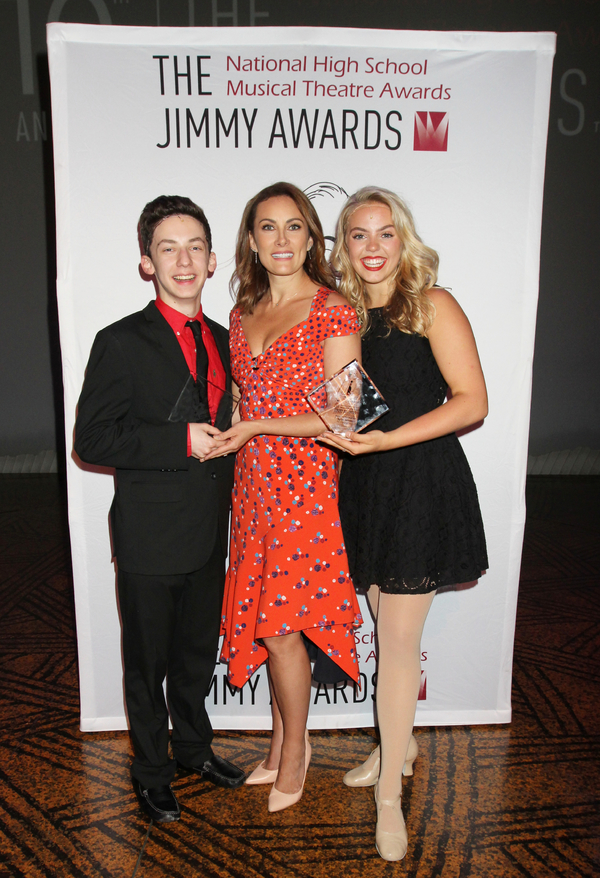 Andrew Barth Feldman, Laura Benanti and Renee Rapp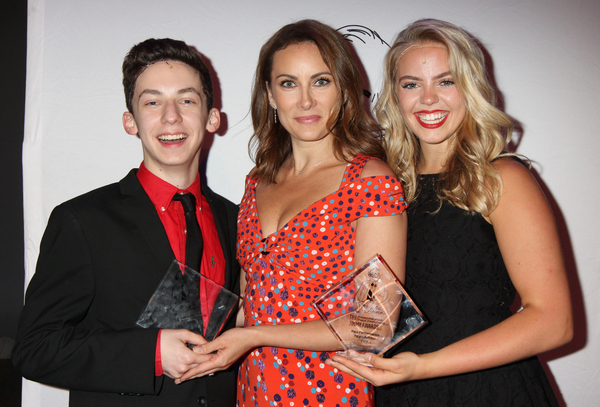 Andrew Barth Feldman, Laura Benanti and Renee Rapp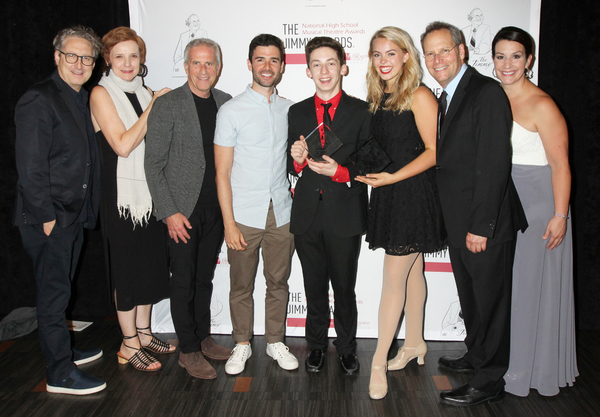 Bernard Telsey, Rachel Hoffman, Marc Platt, Adam Kantor, Andrew Barth Feldman, Renee Rapp, Van Kaplan and Kiesha Lalama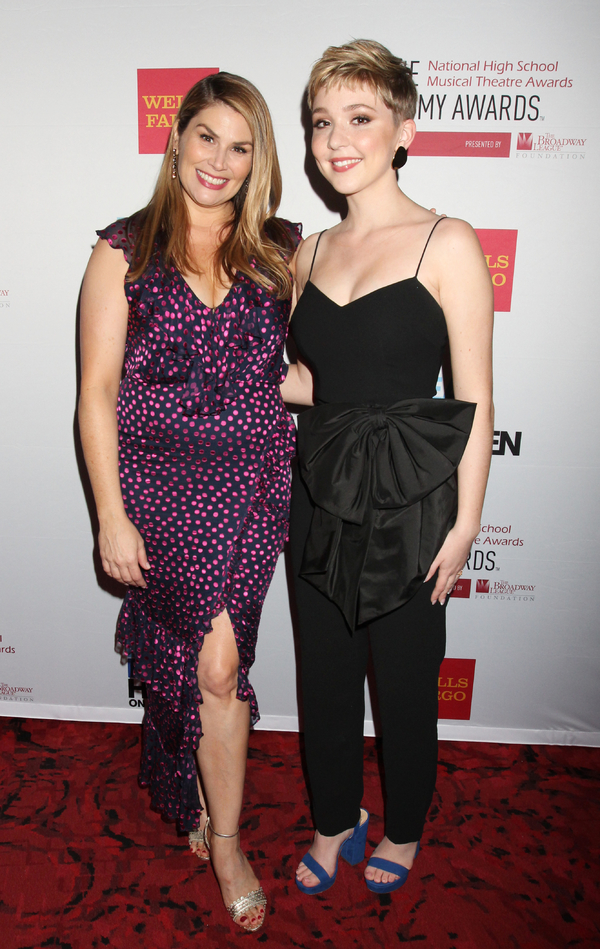 Heidi Blickenstaff and Cozi Zuehlsdorff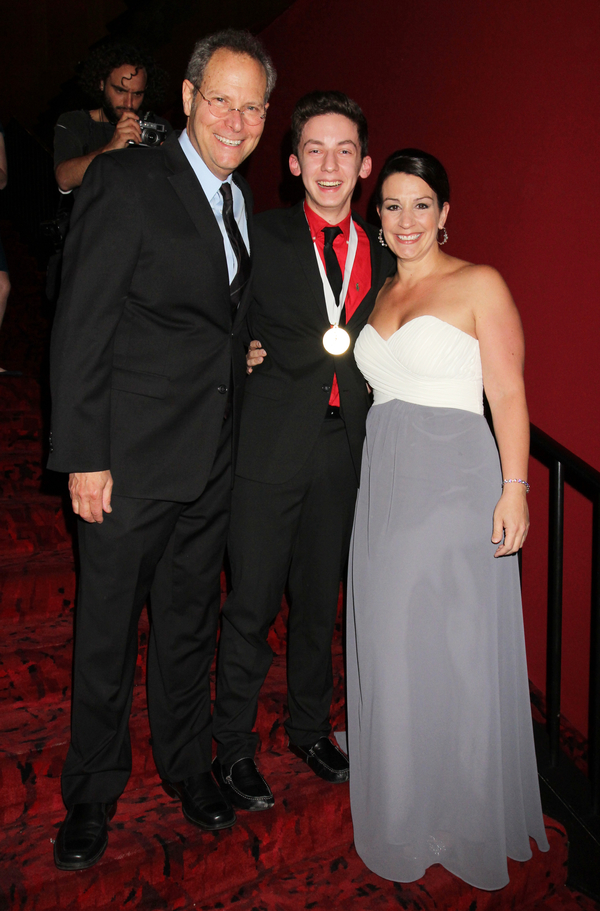 Van Kaplan, Andrew Barth Feldman and Kiesha Lalama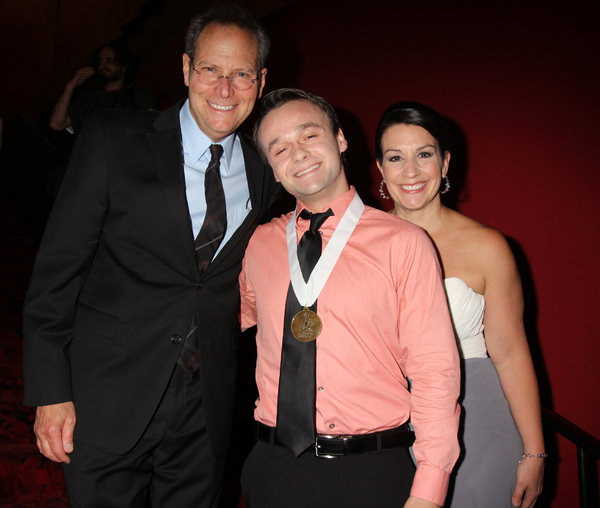 Van Kaplan, John Zamborsky, Kiesha Lalama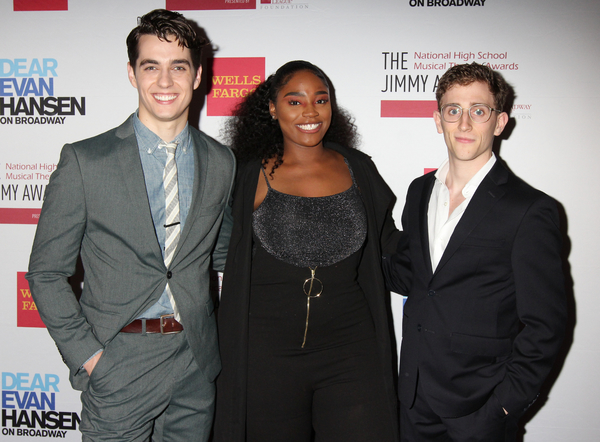 Kyle Selig, Jai'Len Christine Li Josey, Nathan Salston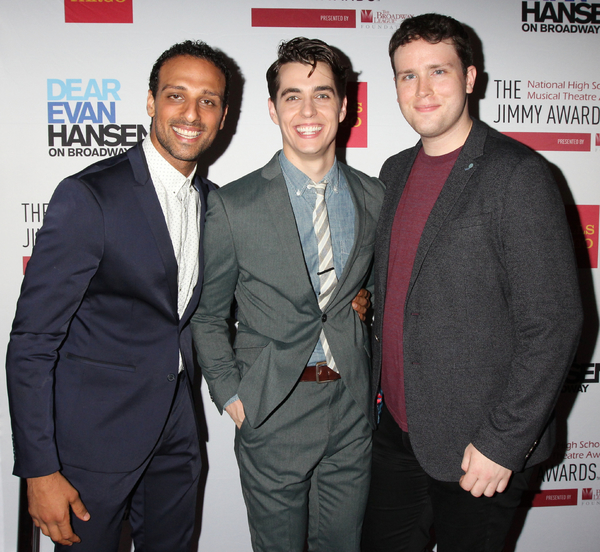 Ari'el Stachel, Kyle Selig and Grey Henson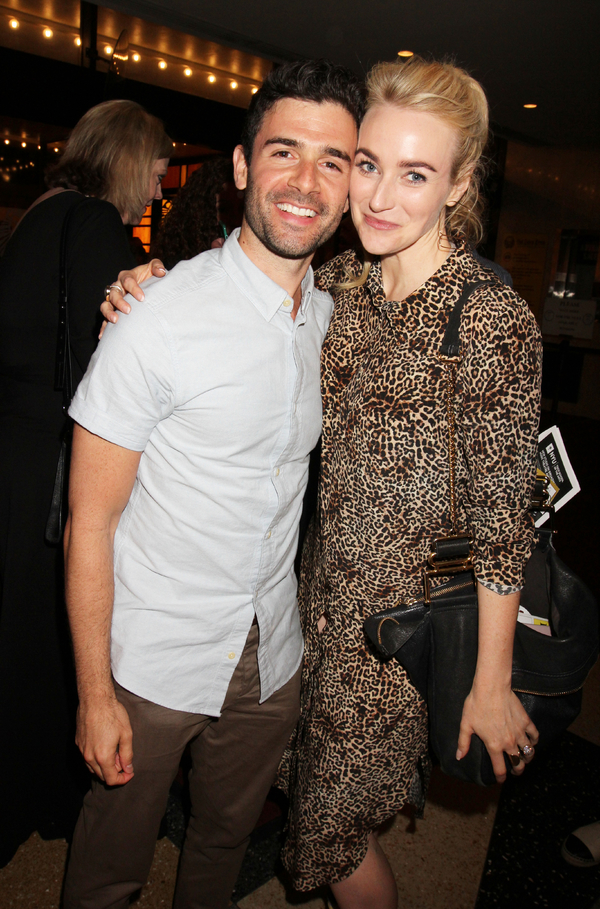 Adam Kanto and Betsy Wolfe