Photo Flash: President and Hillary Clinton Attend LITTLE ROCK
The "Little Rock Nine" made history when on the first day of school, September 4, 1957, they were barred from attending Little Rock Central High School in Little Rock, AR. Sixty one years later (September 4, 2018), former Governor and First Lady of Arkansas - President Clinton and Secretary Clinton - attended a performance of "Little Rock."
After receiving a standing ovation from the audience upon their arrival, they were seated with their friend Ernest Green, one of the "Little Rock Nine." After leading the standing ovation, they greeted the cast and crew on stage. Check out photos of the visit below!
Photo Credit: Russ Rowland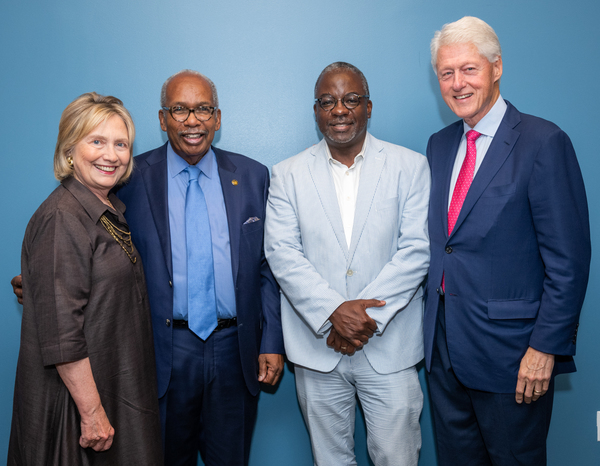 Secretary of State Hillary Rodham Clinton, Ernest Green (one of the Little Rock Nine), Harvey Butler (Producer), President Bill Clinton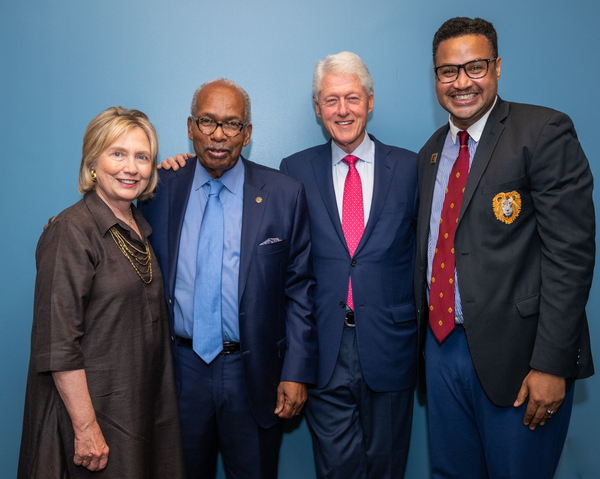 Secretary of State Hillary Rodham Clinton, Ernest Green, President Bill Clinton, Rajendra Ramoon Maharaj (Playwright/Director)

Maria Benedetto, Secretary of State Hillary Rodham Clinton, Rajendra Ramoon Maharaj, President Bill Clinton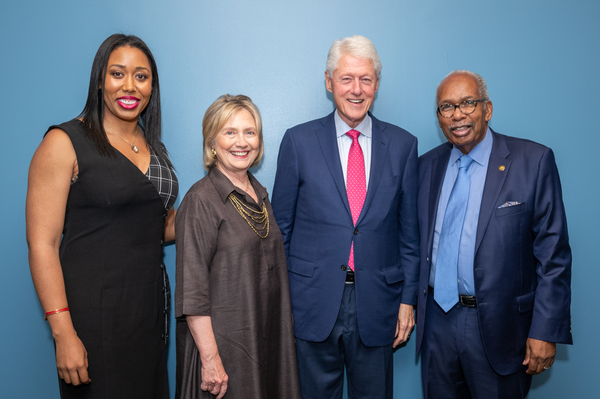 MacKenzie Green (daughter of Ernest Green), Secretary of State Hillary Clinton, President Bill Clinton, Ernest Green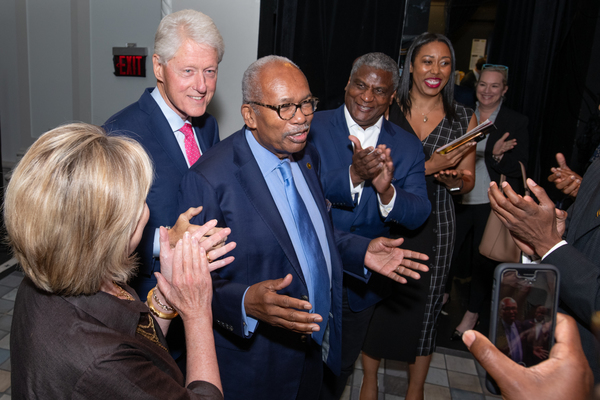 President Bill Clinton, Ernest Green joined by Rodney E. Slater (Secretary of Transportation Clinton Administration) and cast

The cast and company of "Little Rock� with President Bill Clinton and Secretary of State Hillary Rodham Clinton

President Bill Clinton with cast and company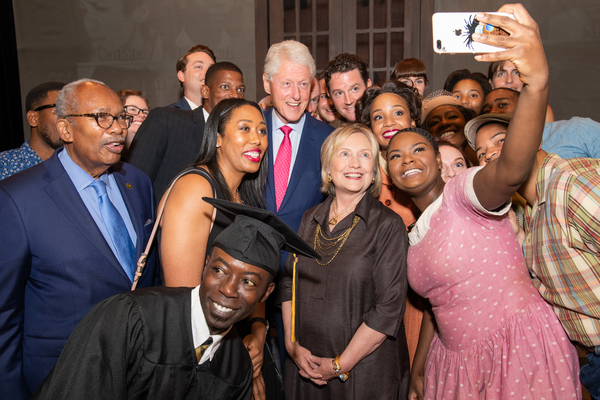 Cast member Shanice Williams takes a selfie with President Bill Clinton, Secretary of State Hillary Clinton and cast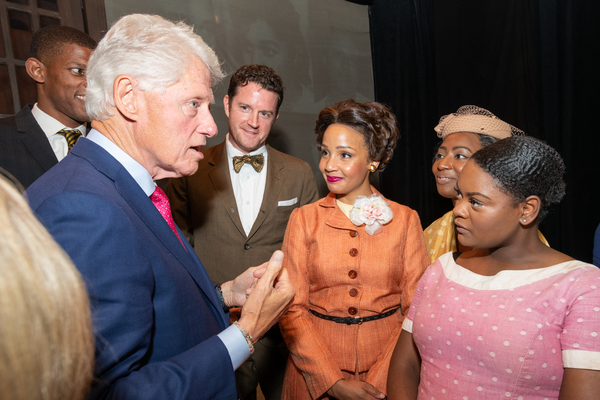 President Bill Clinton with cast members Peter O'Connor, Stephanie Umoh, Anita Welch, Shanice Williams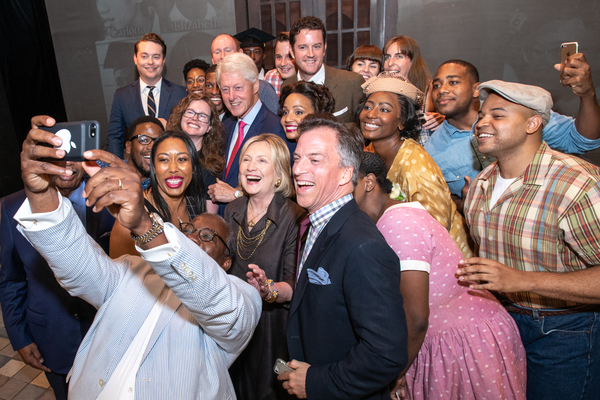 Harvey Butler takes a selfie with President Bill Clinton, Secretary of State Hillary Rodham Clinton and cast

Damian Jermaine Thompson, President Bill Clinton, Charlie Hudson III

Harvey Butler, President Bill Clinton