Photo Flash: Lesli Margherita, Charles Busch, Alex Brightman, Sierra Boggess and More Celebrate WHO'S HOLIDAY Opening Off-Broadway
Olivier Award winner Lesli Margherita plays "Cindy Lou Who" in the world premiere of Matthew Lombardo's new comedy with a twist of rhyme, WHO'S HOLIDAY! directed by Carl Andress, which celebrated its opening last night, November 28. The strictly limited engagement plays The Westside Theatre Upstairs (407 W 43rd St, New York, NY 10036) through Sunday, December 31st. BroadwayWorld has photos from the opening festivities below!
In addition to Lesli Margherita, in attendance for opening night were playwright Matthew Lombardo (Tea at Five, Looped), director Carl Andress (The Divine Sister), and celebrity guests, including: actor Dan Amboyer ("Younger"), Max von Essen (Anastasia), Alex Brightman (School of Rock), actress Phyllis Newman, actress Alison Fraser (First Daughter Suite), playwright Charles Busch (The Divine Sister), actress Julia Murney (The Landing), actress Julie Halston (The Babylon Line), actor Matthew Montelongo (Daniel's Husband), actress Jennifer Van Dyck (Perfect Arrangement), singer Jim Caruso, nightlife personality Marti Gould Cummings, and actor Brian Hutchison (How to Transcend a Happy Marriage). Jennifer Cody and Hunter Foster, John Tillinger, and Jennifer Bowles,
The story involves a middle-aged Cindy Lou Who, now residing in a beaten down trailer in the snowy hills of Mount Crumpit. As she prepares to host a Christmas Eve party for her friends, she recalls from her own perspective that fated night when she first met the Grinch, and the strange turn of events her life has taken for the past 40 years. Lombardo's hysterically funny, wildly irreverent, and heartfelt parody is an absolute must-see for adult theatre-goers this holiday season!
Photo Credit: Monica Simoes


Lesli Margherita takes her opening night bow in WHO'S HOLIDAY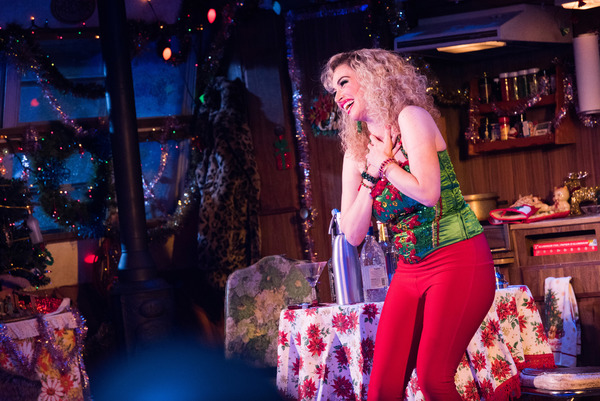 Lesli Margherita takes her opening night bow in WHO'S HOLIDAY

Lesli Margherita takes her opening night bow in WHO'S HOLIDAY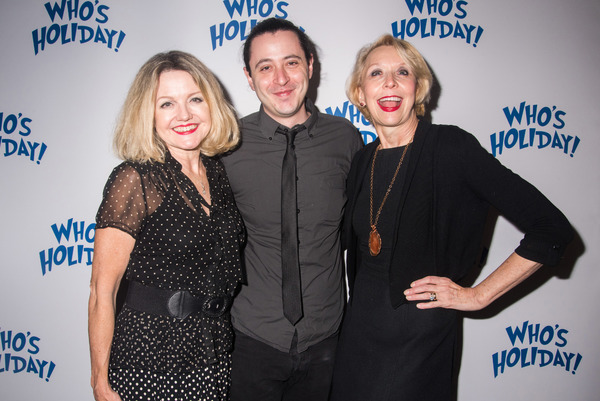 Alison Fraser, Aaron Mark and Julie Halston

Bryonha Marie and David Goldsmith

Carl Andress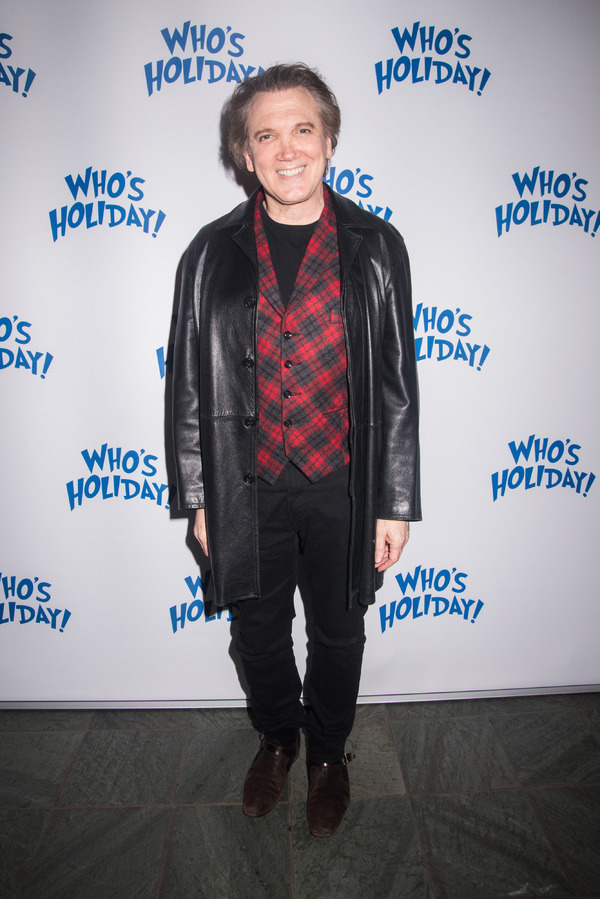 Charles Busch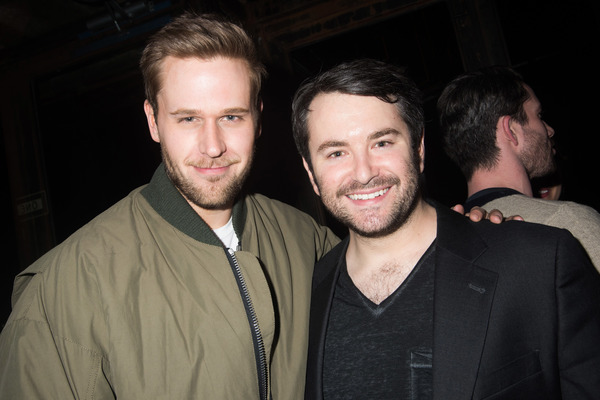 Dan Amboyer and Alex Brightman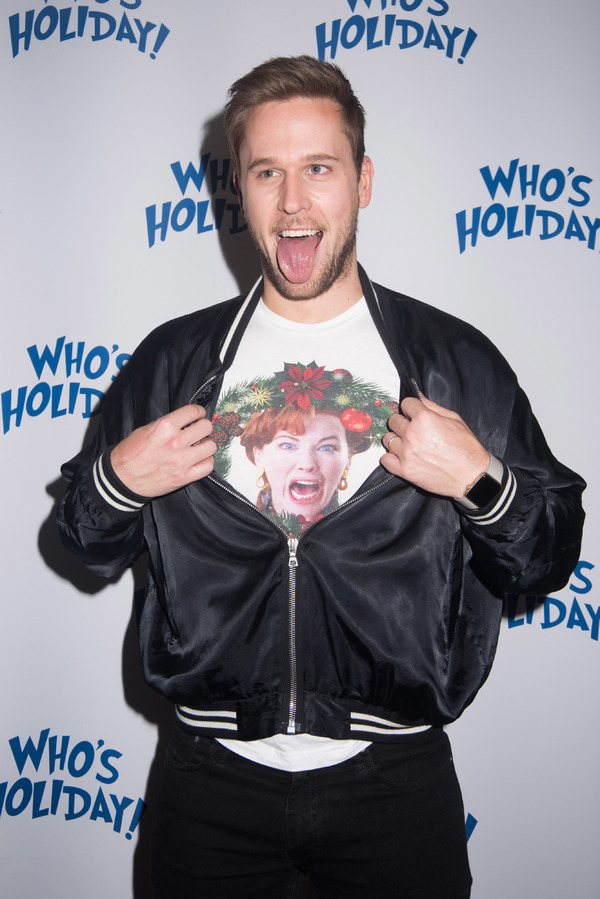 Dan Amboyer

Daniel Rowan and Max von Essen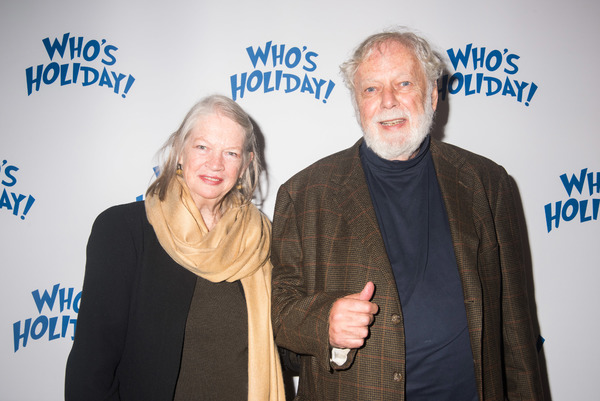 Dorothy Lyman and John Tillinger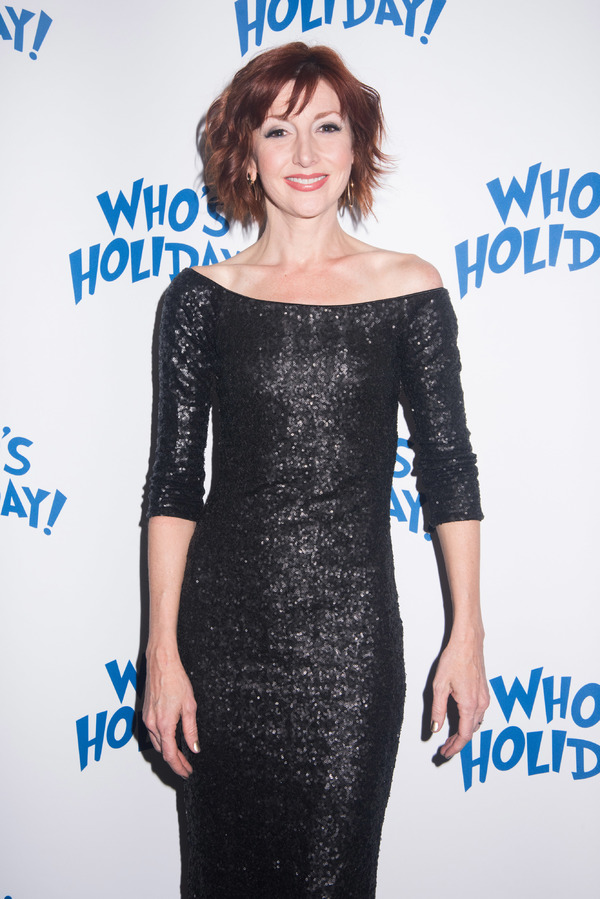 Erin Maguire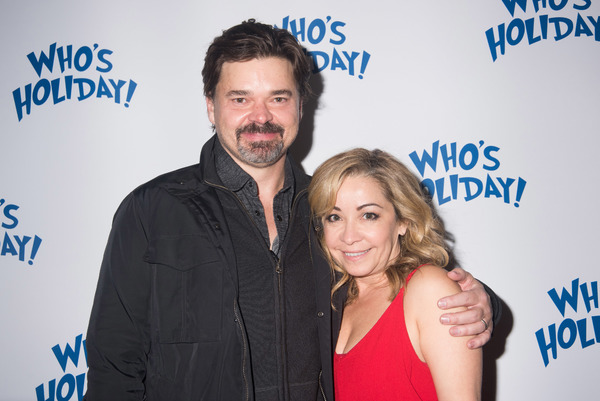 Hunter Foster and Jennifer Cody

Hunter Foster, Jeremy Kushnier, Nick Cearley, Nick Adams and Jennifer Cody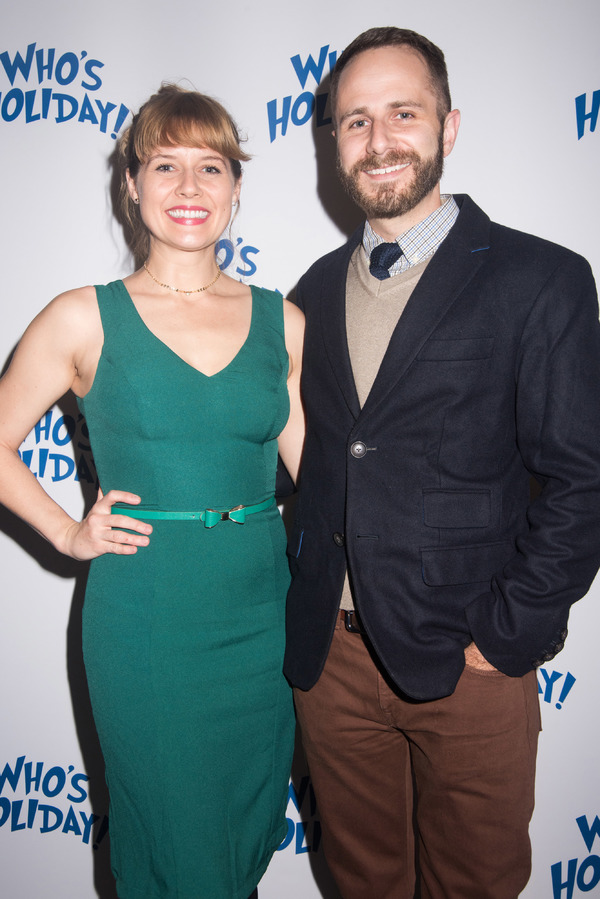 Jennifer Bowles and Matt Harrington

Jennifer Van Dyck

Jessica Vosk, Julia Murney, Lesli Margherita and Sierra Boggess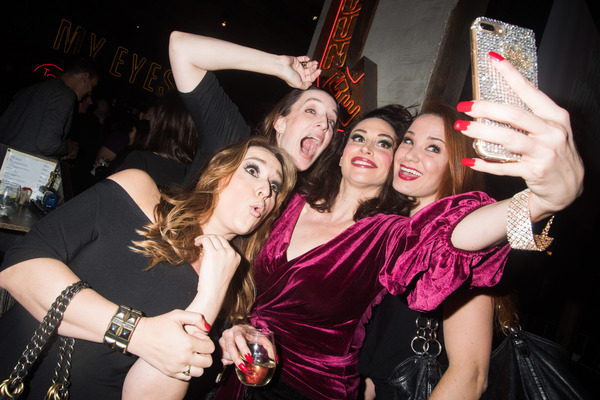 Jessica Vosk, Julia Murney, Lesli Margherita and Sierra Boggess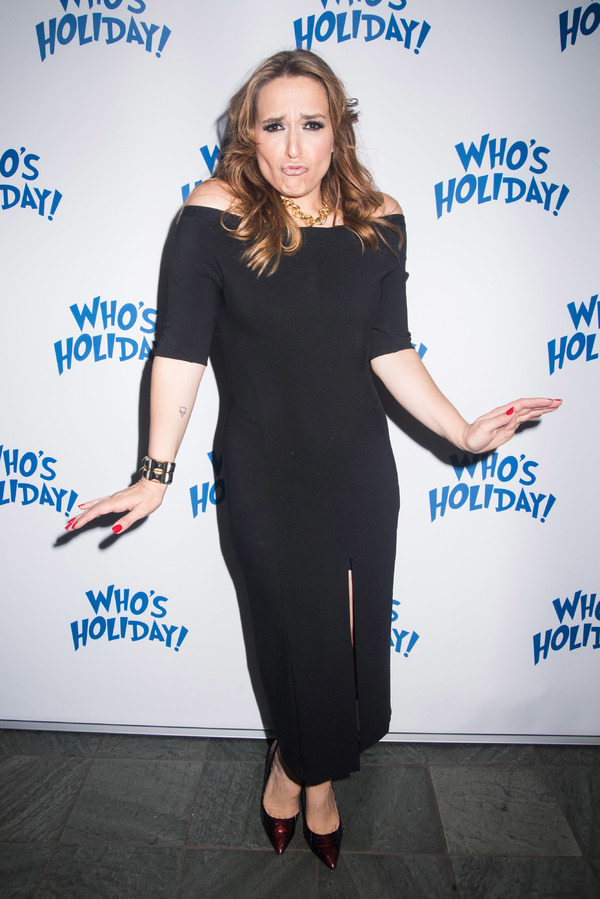 Jessica Vosk

Jim Caruso and Nick Adams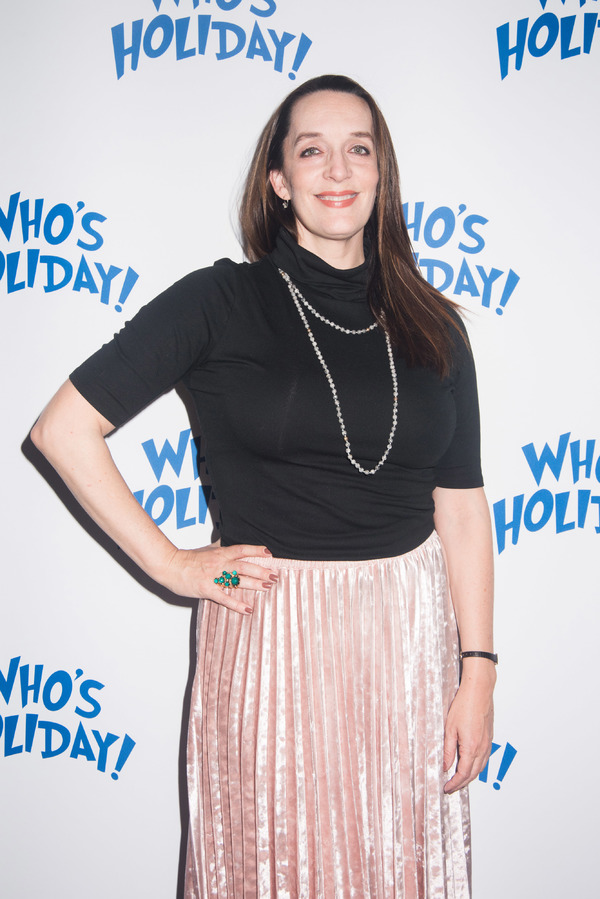 Julia Murney

Ken Fakler

Lesli Margherita, Carl Andress and Matthew Lombardo

Lesli Margherita and Charles Busch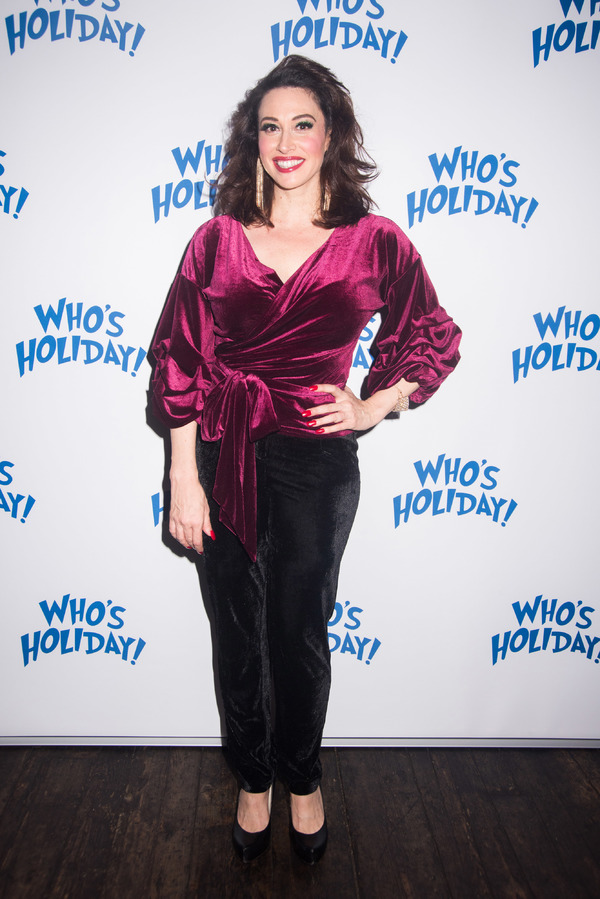 Lesli Margherita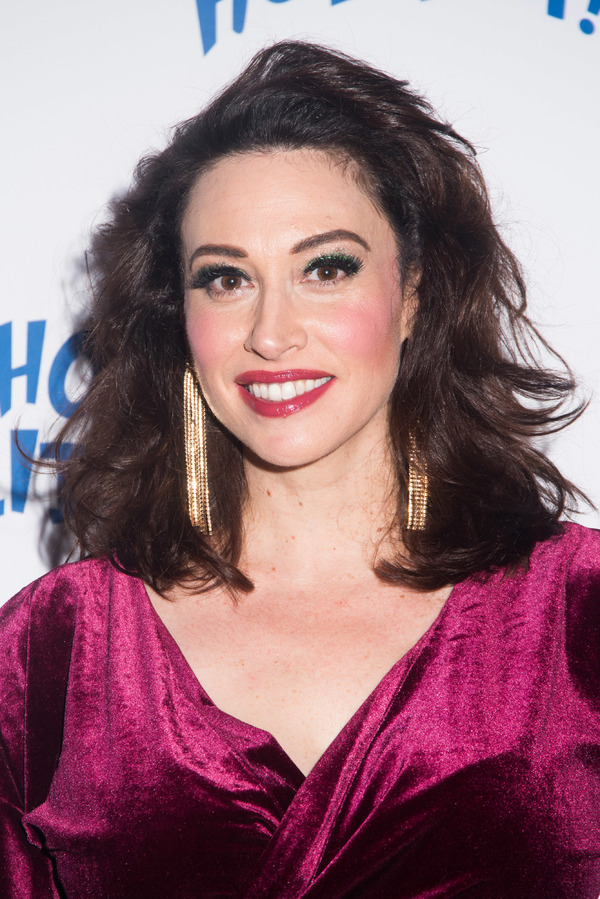 Lesli Margherita

Marti Gould Cummings

Matthew Lombardo, Lesli Margherita and Carl Andress

Matthew Lombardo, Lesli Margherita and Carl Andress

Matthew Lombardo, Lesli Margherita and Carl Andress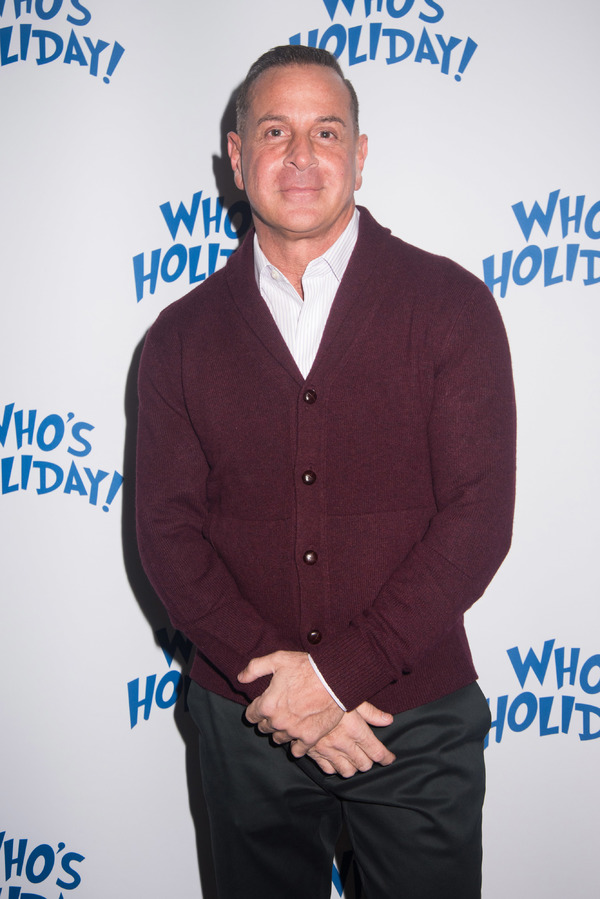 Matthew Lombardo

Peter Bartlett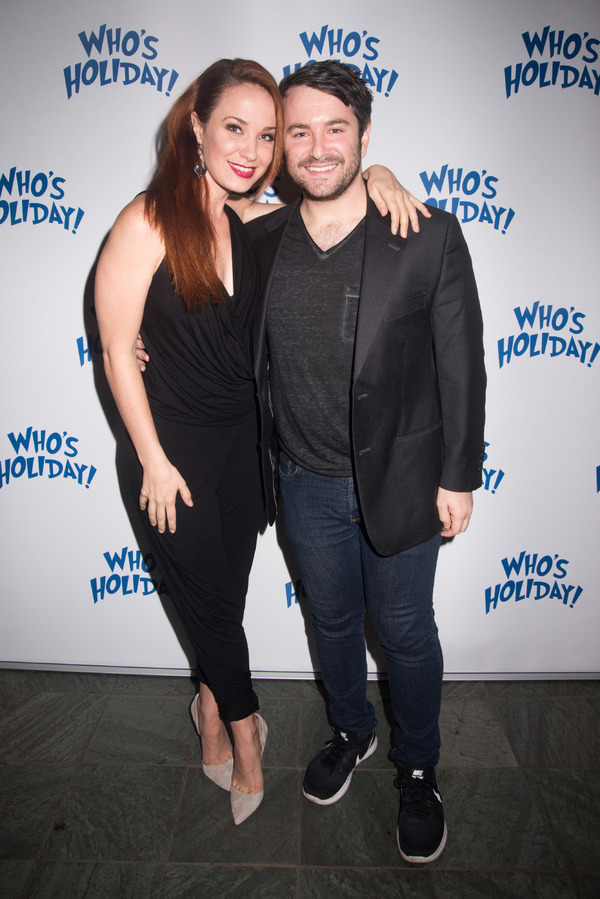 Sierra Boggess and Alex Brightman