Photo Flash: Barbra Streisand, Oprah & More at 75th Annual GOLDEN GOLD AWARDS
Last night, the Hollywood Foreign Press Association (HFPA) announced the winners of the 75th Annual GOLDEN GLOBE AWARDS at Hollywood's Party of the Year. Show host Seth Meyers led the star-studded event which aired on NBC live from The Beverly Hilton. Oprah Winfrey was honored with the Cecil B. de Mille Award, and Simone Garcia Johnson, carried out her duties as the first-ever Golden Globe Ambassador.
This year's winners included DEAR EVAN HANSEN's Benj Pasek and Justin Paul, who won their second consecutive Golden Globe for Best Original Song for "This Is Me," from the movie musical THE GREATEST SHOWMAN. Tony winner Frances McDormand also picked up an award for her leading performance in THREE BILLBOARDS OUTSIDE EBBING, MISSOURI. Other winners included Tony nominees Allison Janney for I TONYA and Elisabeth Moss for THE HANDMAID'S TALE. Broadway alum Saoirse Ronan won a prize for her performance in LADY BIRD and Nicole Kidman received the award for her role in BIG LITTLE LIES. Click here for a full list of winners and check out photos from the star-studded night below!
Produced by Dick Clark productions (dcp) in association with the HFPA, the GOLDEN GLOBE AWARDS are viewed in more than 236 countries worldwide and are one of the few awards ceremonies to include both motion picture and television achievements.
Photos by: Paul Drinkwater/NBC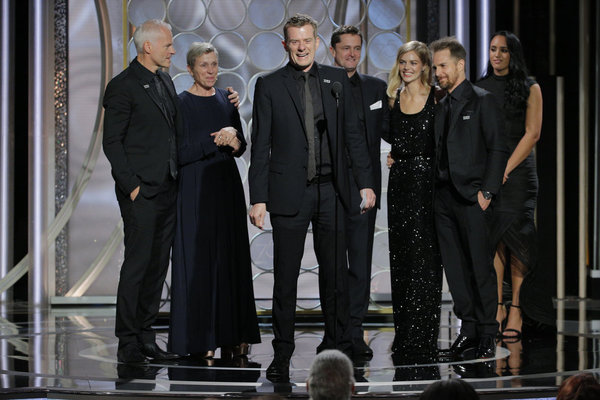 Graham Broadbent, Producer, "Three Billboards Outside Ebbing, Missouri", accepts the award for Best Motion Picture - Drama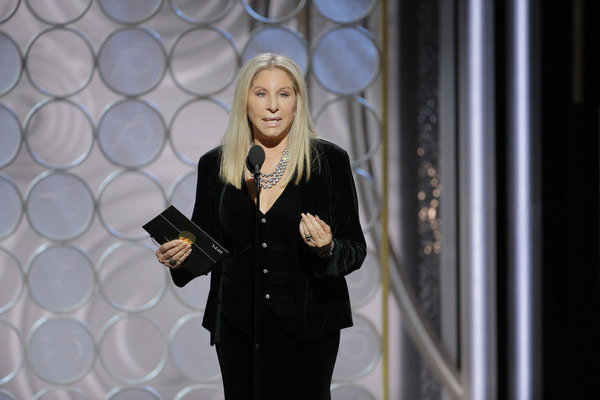 Barbara Streisand, Presenter at the 75th AnnuAl Golden Globe Awards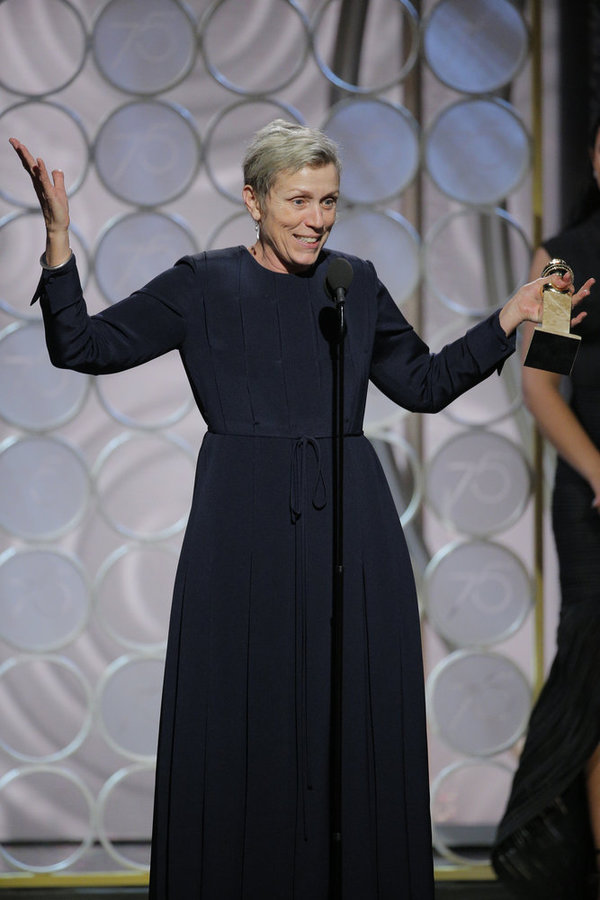 Frances McDormand, "Three Billboards Outside Ebbing, Missouri", winner Best Performance by an Actress in a Motion Picture - Drama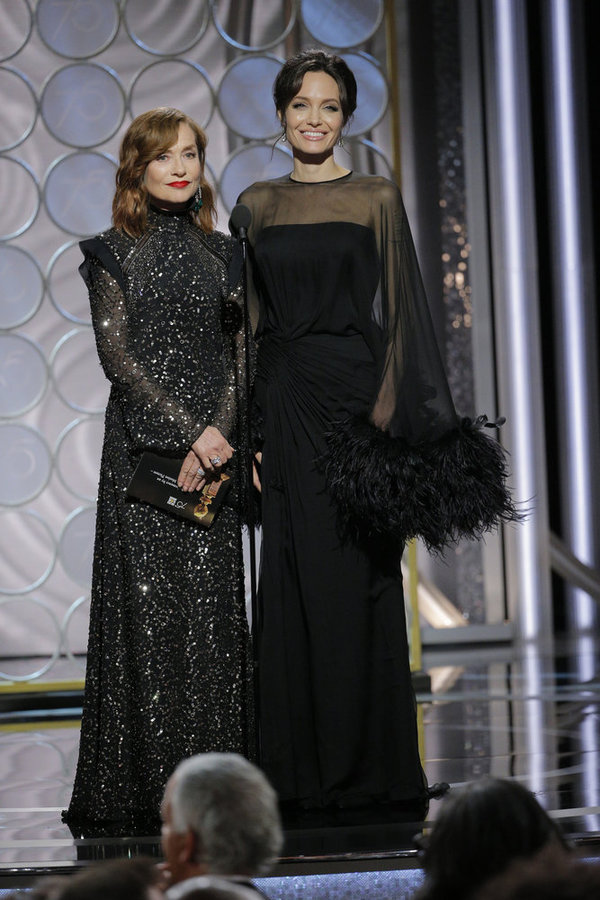 (l-r) Isabelle Huppert, Angelina Jolie, Presenters at the 75th AnnuAl Golden Globe Awards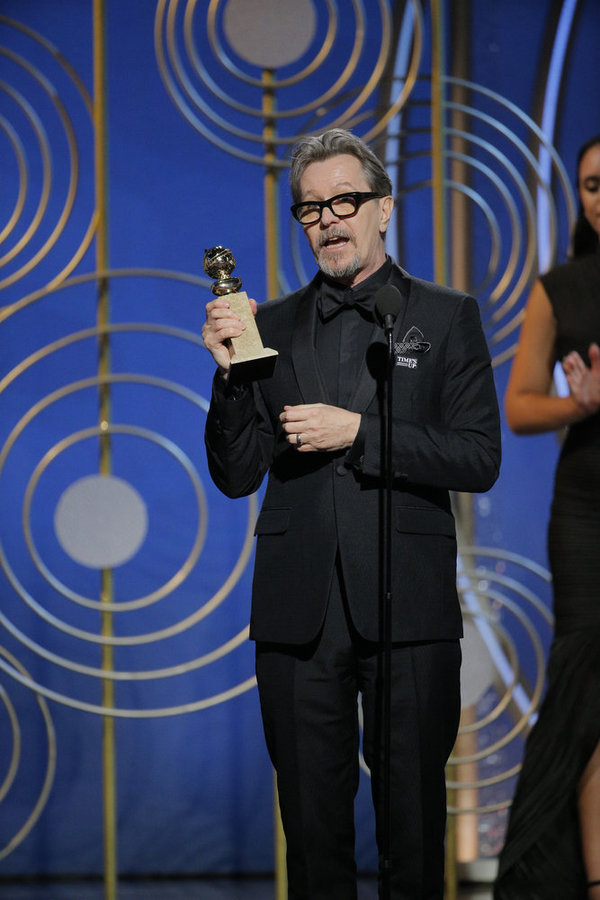 Gary Oldman, "The Darkest Hour", winner Best Performance by an Actor in a Motion Picture - Drama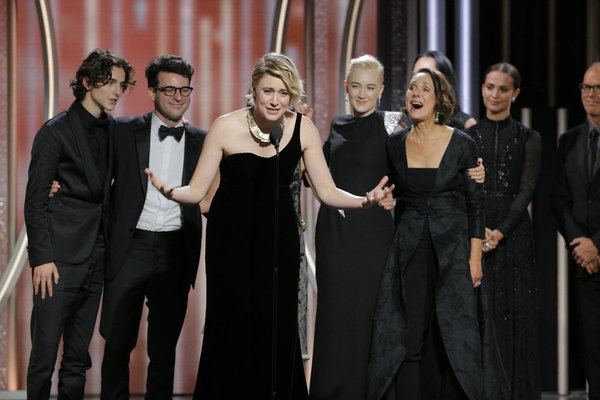 Greta Gerwig, Director, "Lady Bird", accepts the award for Best Motion Picture - Comedy or Musical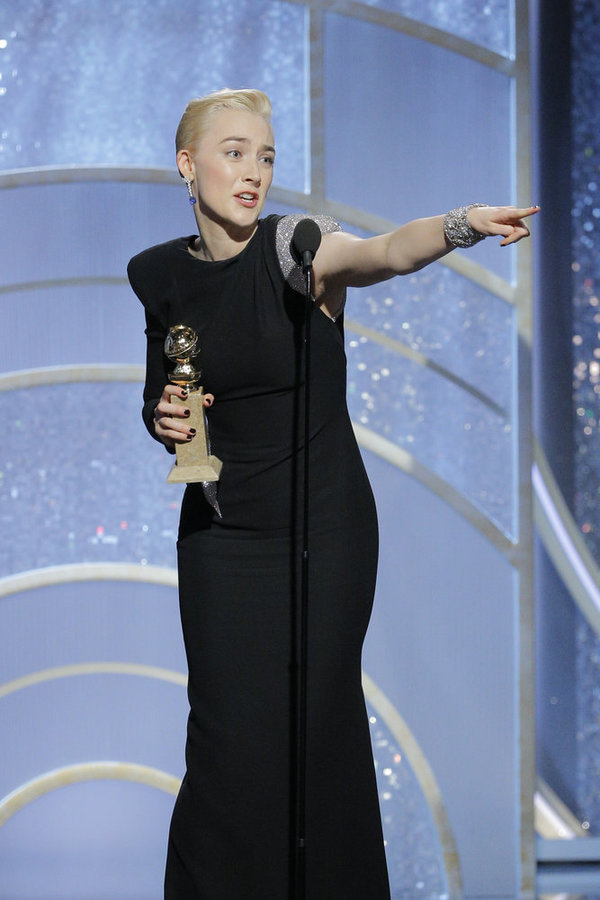 Saoirse Ronan, "Lady Bird" winner Best Performance by an Actress in a Motion Picture - Musical or Comedy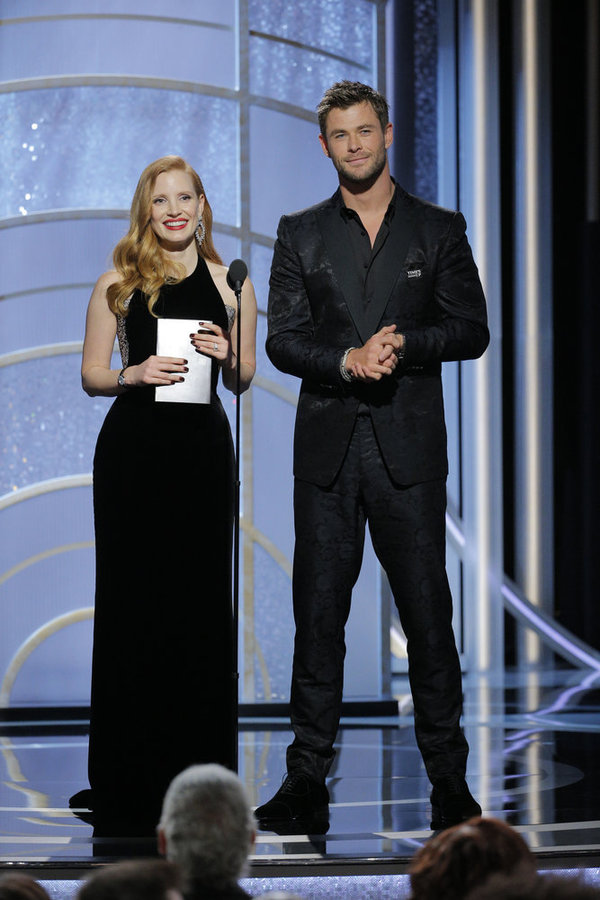 (l-r) Jessica Chastain, Chris Hemsworth, Presenters at the 75th AnnuAl Golden Globe Awards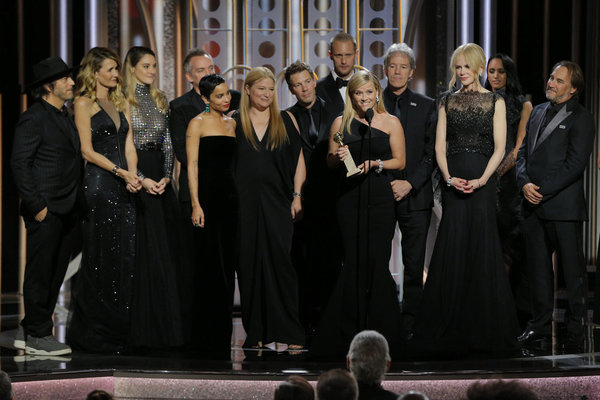 Reese Witherspoon, Writer, "Big Little Lies", HBO, accepts the award for Best Television Limited Series or Motion Picture Made for Television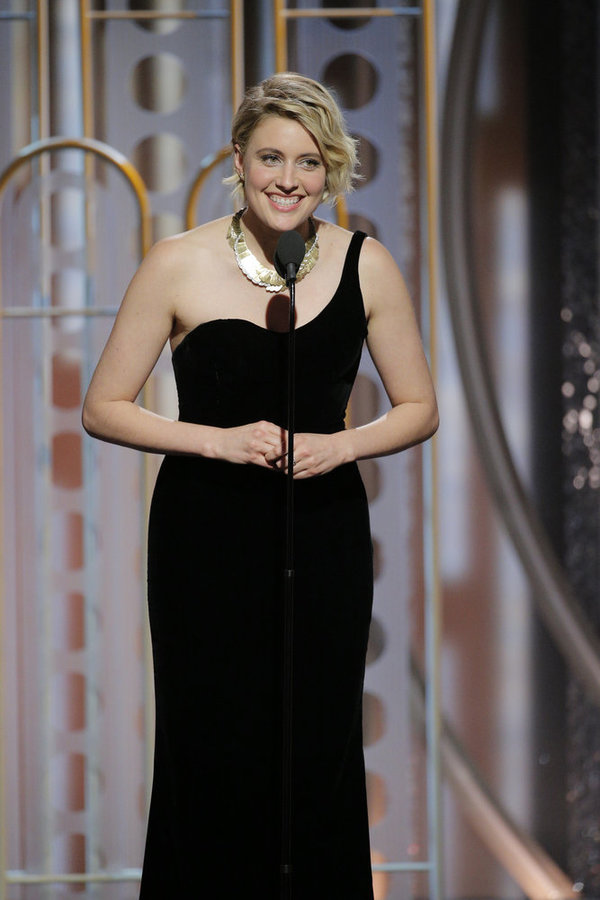 Greta Gerwig, Presenter at the 75th AnnuAl Golden Globe Awards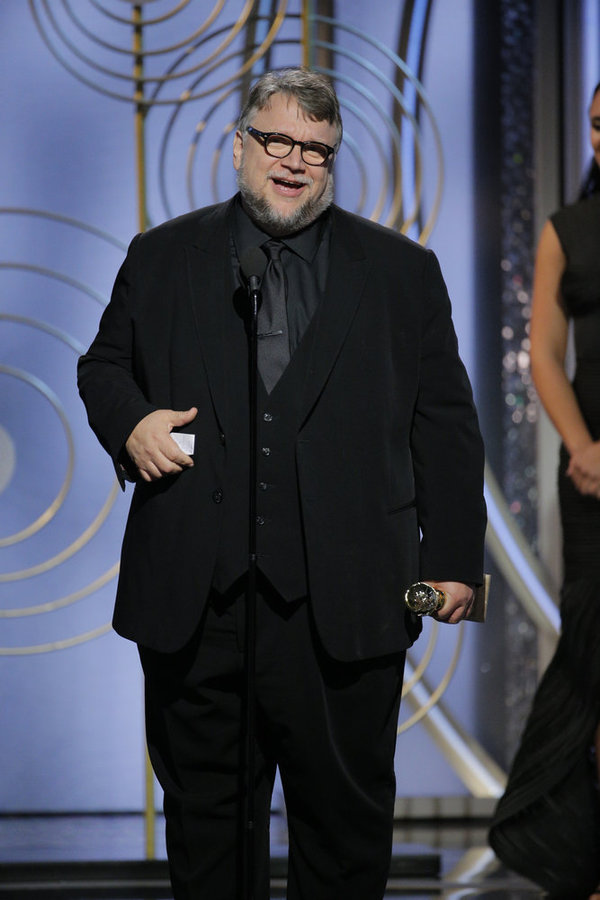 Guillermo Del Toro, "The Shape of Water", winner Best Director - Motion Picture at the 75th AnnuAl Golden Globe Awards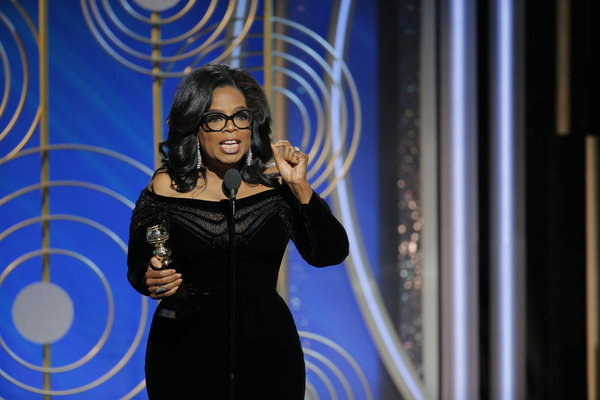 Oprah Winfrey, Winner, Cecil B. Demille Award at the 75th AnnuAl Golden Globe Awards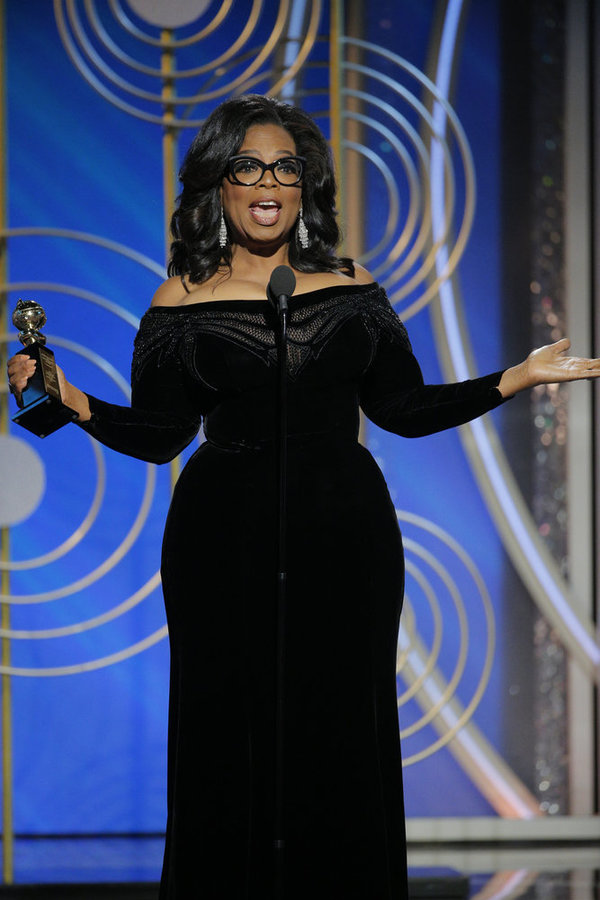 Oprah Winfrey, Winner, Cecil B. Demille Award at the 75th AnnuAl Golden Globe Awards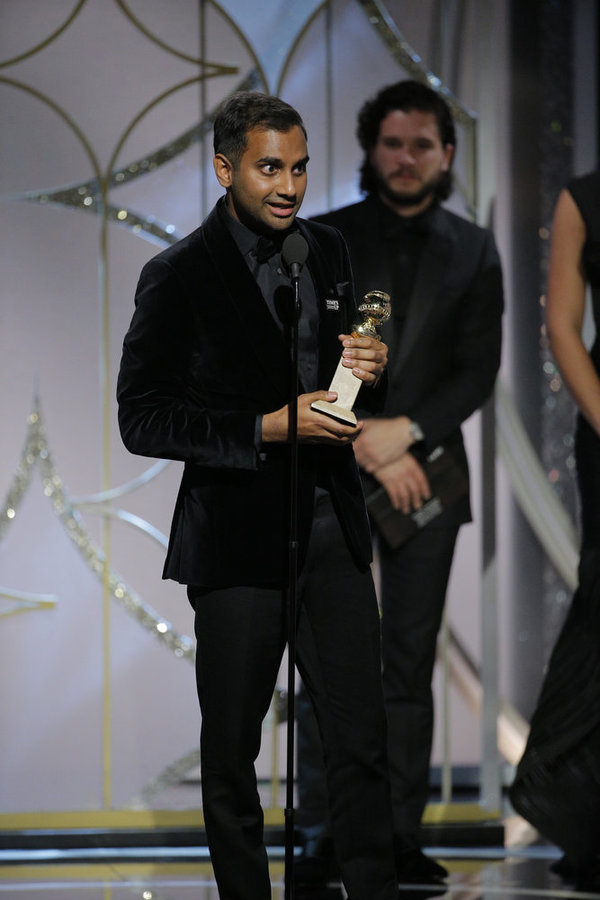 Aziz Ansari winner Best Performance by an Actor in a Television Series - Comedy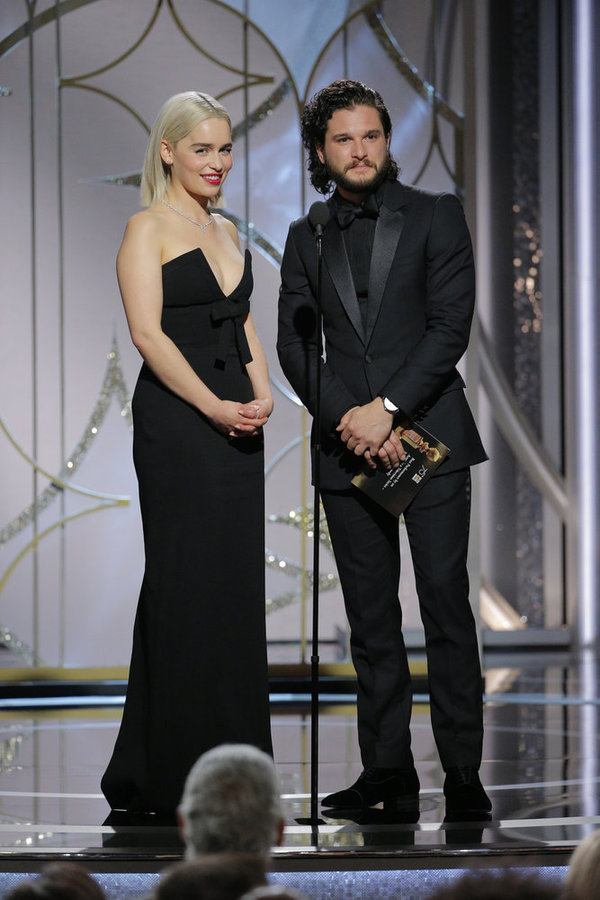 (l-r) Emilia Clarke, Kit Harrington, Presenters at the 75th AnnuAl Golden Globe Awards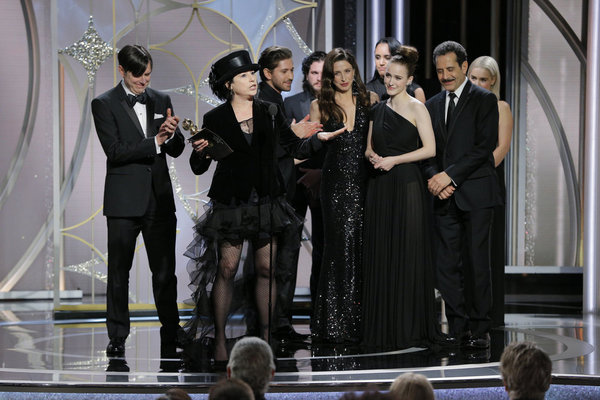 Amy Sherman-Palladino, Creator, "The Marvelous Mrs. Maisel", Amazon, accepts the award for Best Television Series - Musical or Comedy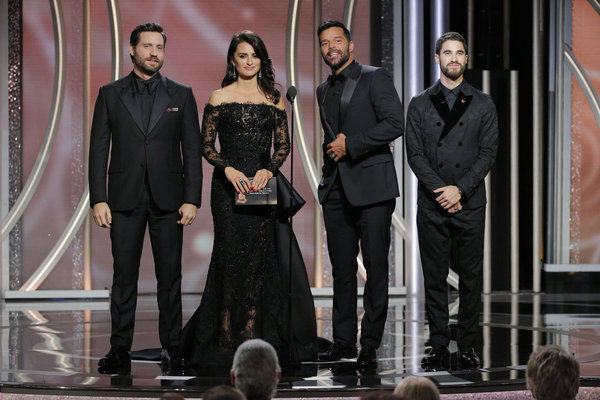 (l-r) EdgaR Ramirez, Penelope Cruz, Ricky Martin, Darren Criss, Presenters at the 75th AnnuAl Golden Globe Awards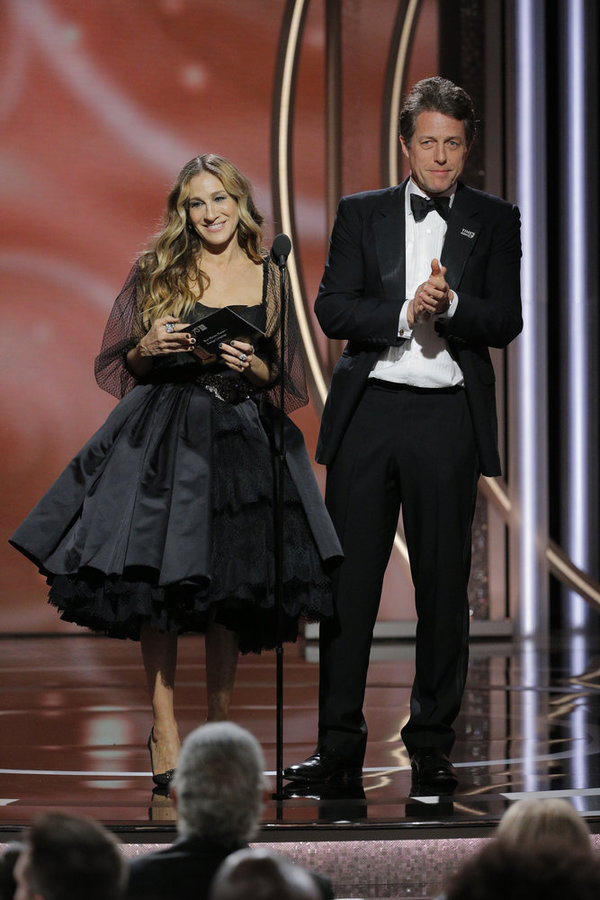 (l-r) Sarah Jessica Parker, Hugh Grant, Presenters at the 75th AnnuAl Golden Globe Awards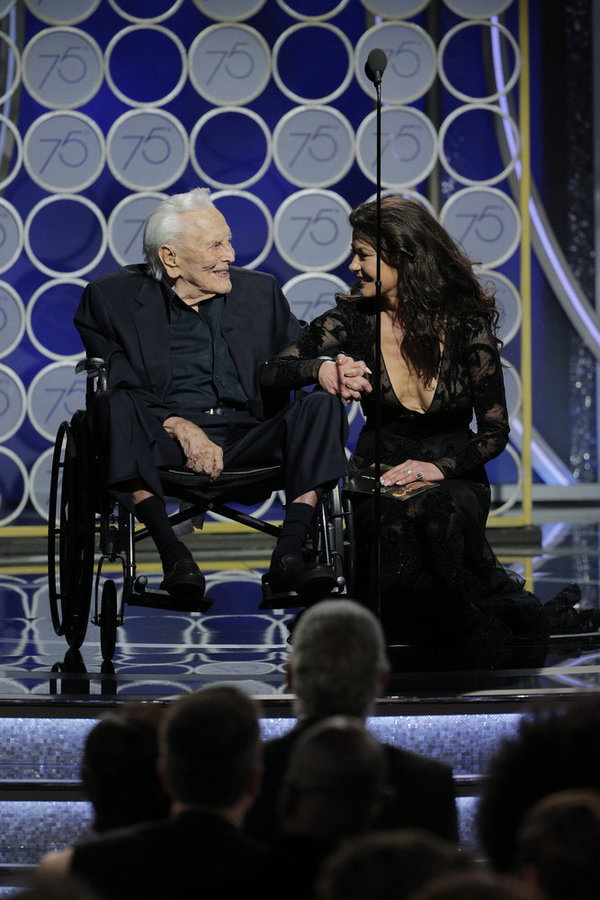 (l-r) Kirk Douglas, Catherine Zeta Jones, Presenters at the 75th AnnuAl Golden Globe Awards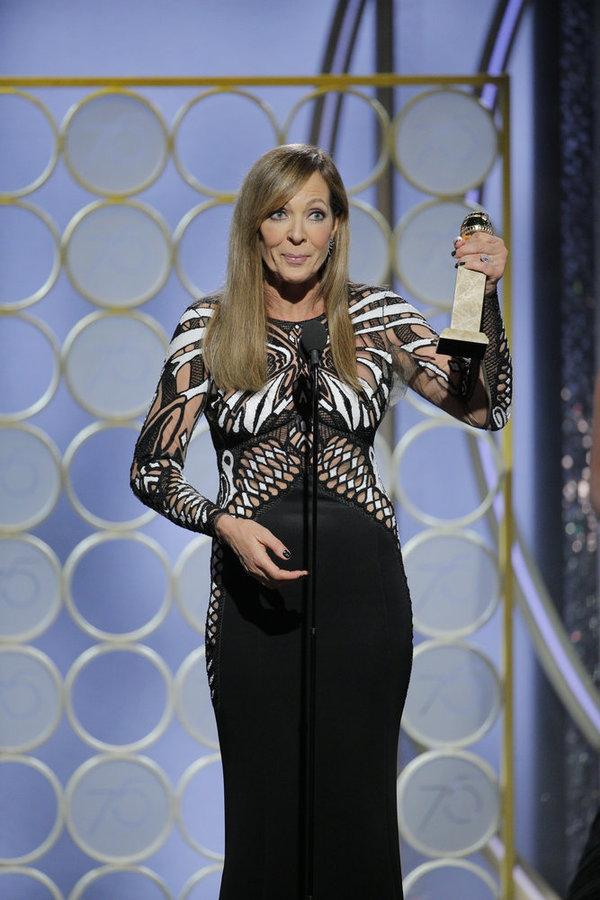 Alison Janney, "I, Tonya", winner Best Performance by an Actress in a Supporting Role in Any Motion Picture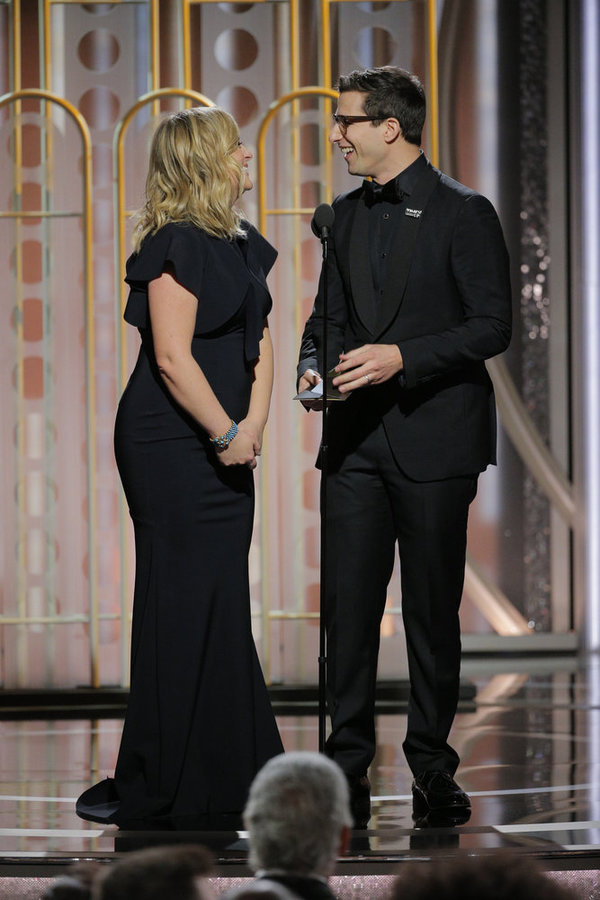 (l-r) Amy Poelher, Andy Samberg, Presenters at the 75th AnnuAl Golden Globe Awards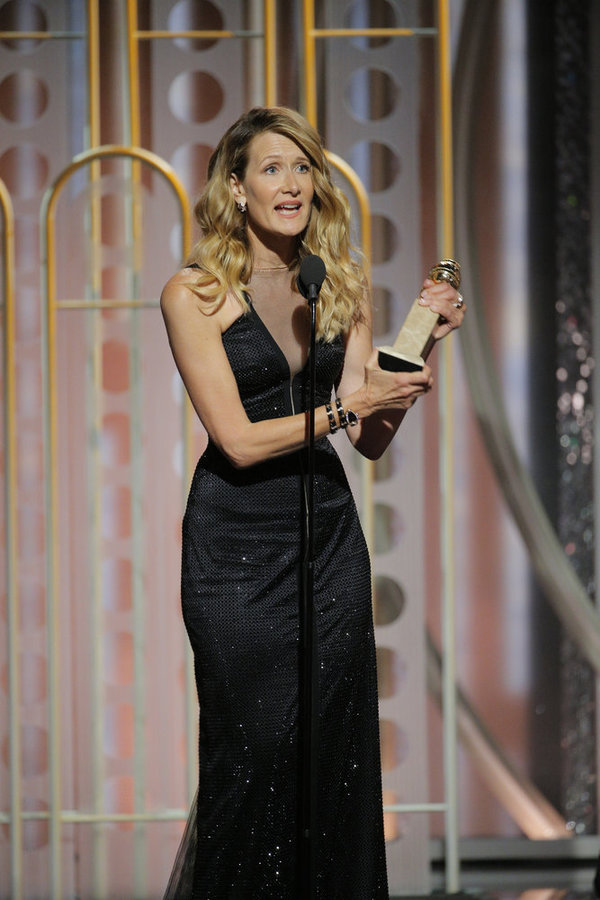 75th ANNUAl GoldEN GLOBE AWARDS -- Pictured: Laura Dern, "Big Little Lies" , winner Best Performance by an Actress in a Supporting Role in a Series, Limited Series, or Motion Picture Made for Television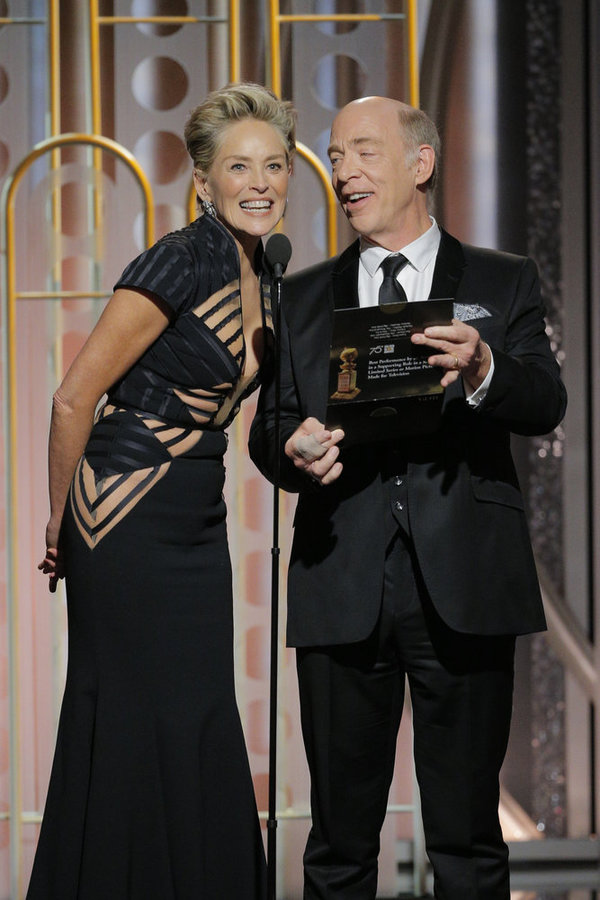 (l-r) Sharon Stone, J.K. Simmons, Presenters at the 75th AnnuAl Golden Globe Awards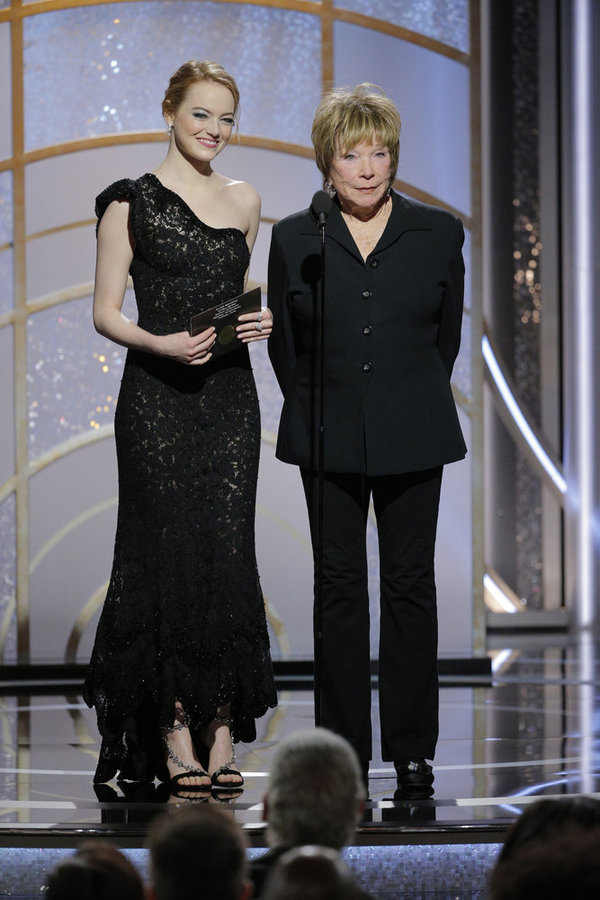 (l-r) Emma Stone, Shirley MacLaine, Presenters at the 75th AnnuAl Golden Globe Awards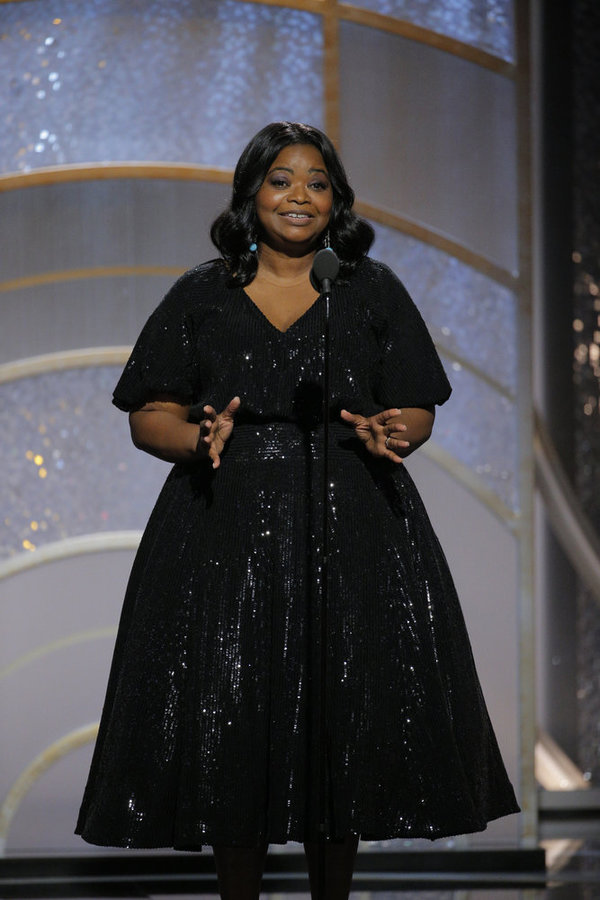 Octavia Spencer, Presenter at the 75th AnnuAl Golden Globe Awards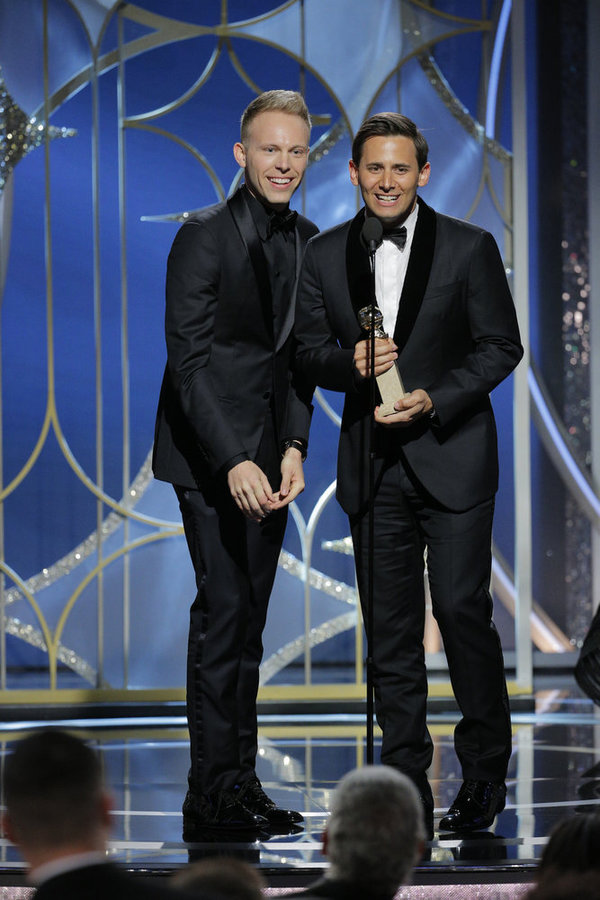 (l-r) Justin Paul, Benj Pasek accept the award for Best Original Song - Motion Picture for "This Is Me," The Greatest Showman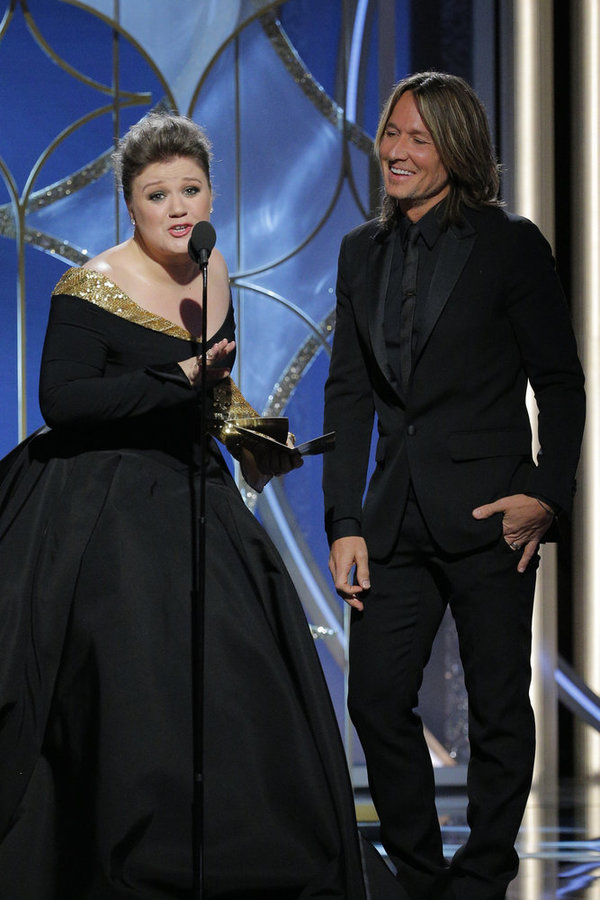 (l-r) Kelly Clarkson, Keith Urban, Presenters at the 75th AnnuAl Golden Globe Awards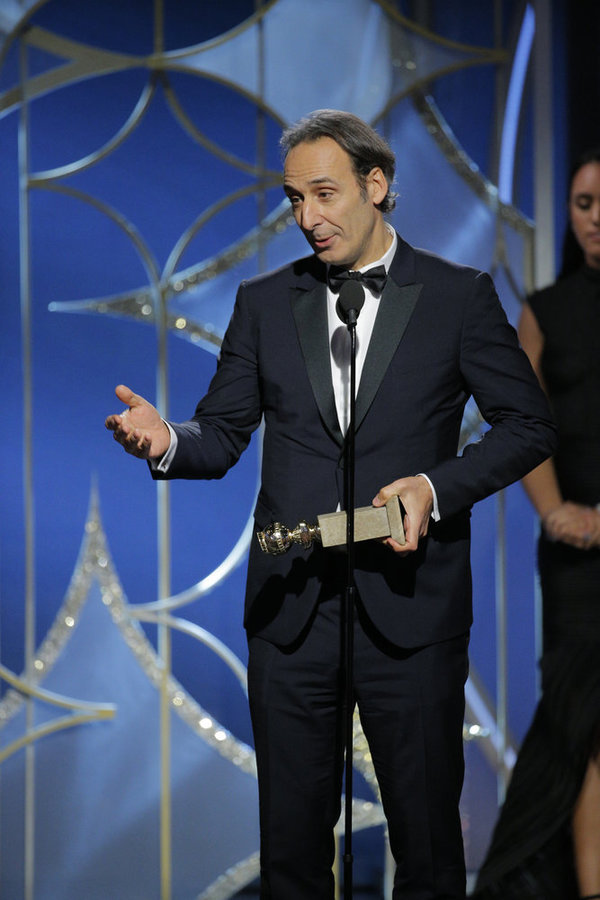 Alexandre Desplat, "The Shape of Water", winner Best Original Score - Motion Picture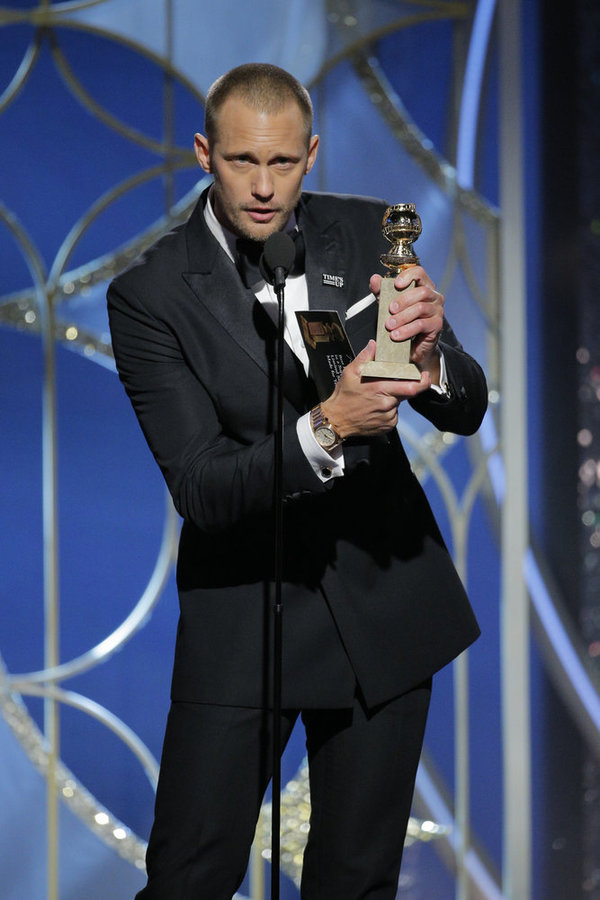 Alexander Skarsgaard, "Big Little Lies", winner Best Performance by an Actor in a Supporting Role in a Series, Limited Series, or Motion Picture Made for Television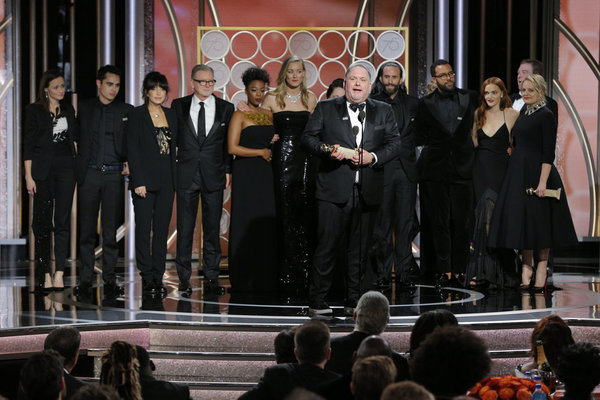 Bruce Miller, Producer/Writer, "The Handmaid's Tale", Hulu, accepting the award for Best Television Series - Drama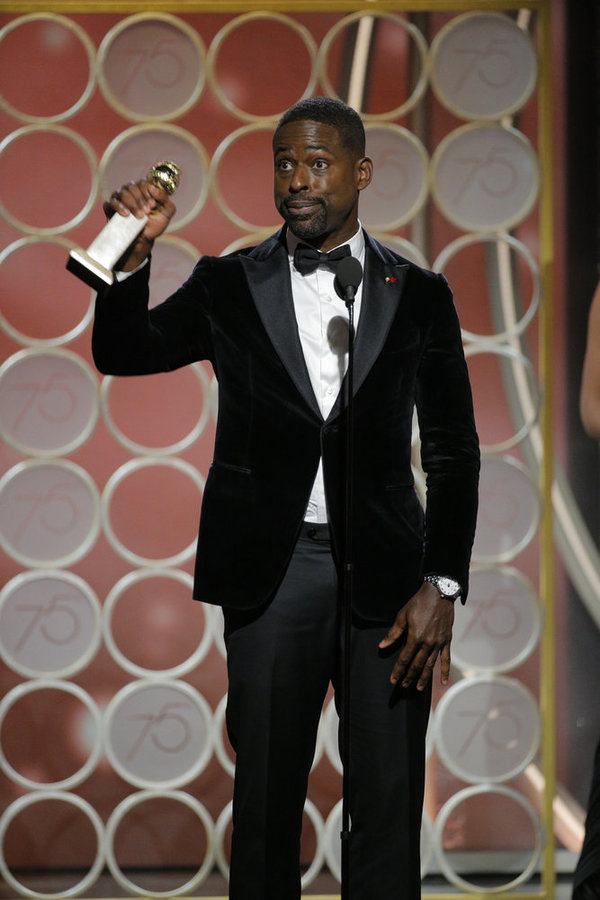 Sterling K. Brown, "This Is Us", winner Best Performance by an Actor in a Television Series - Drama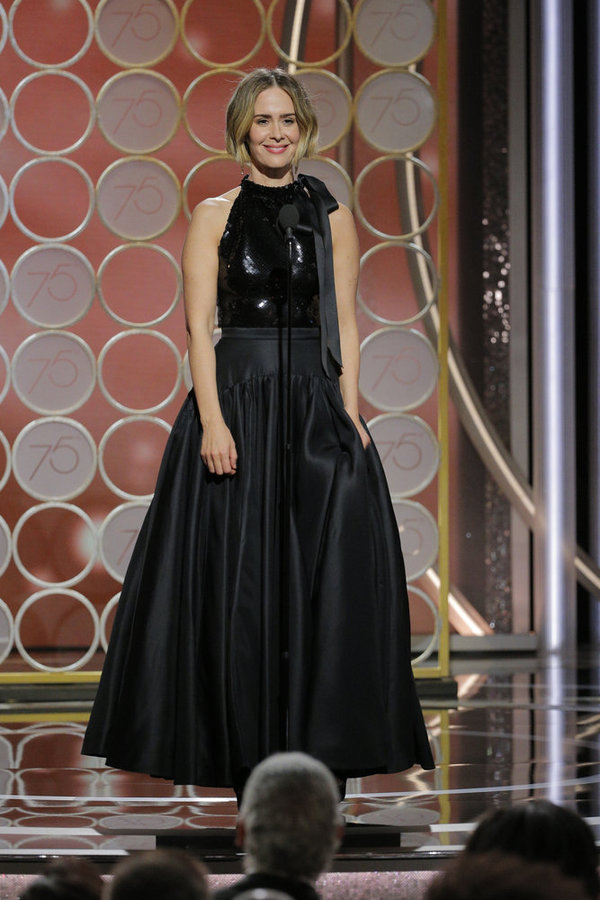 Sarah Paulson, Presenter at the 75th AnnuAl Golden Globe Awards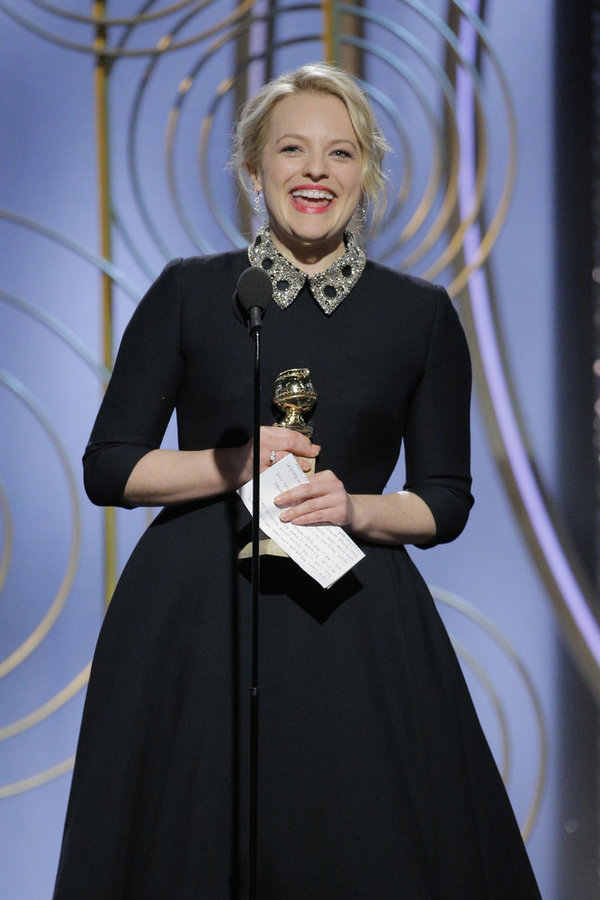 Elisabeth Moss - Best Performance by an Actress in a Television Series - Drama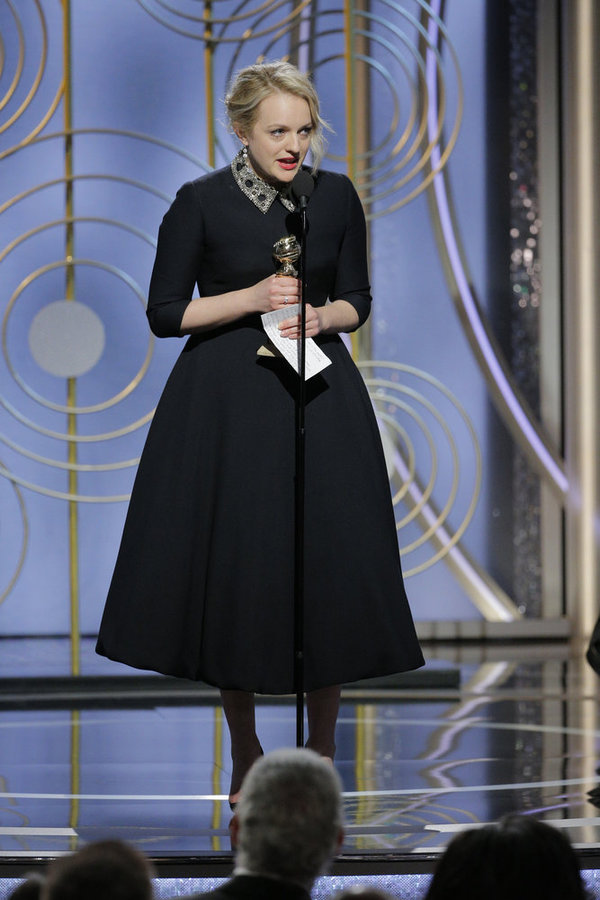 Elisabeth Moss - Best Performance by an Actress in a Television Series - Drama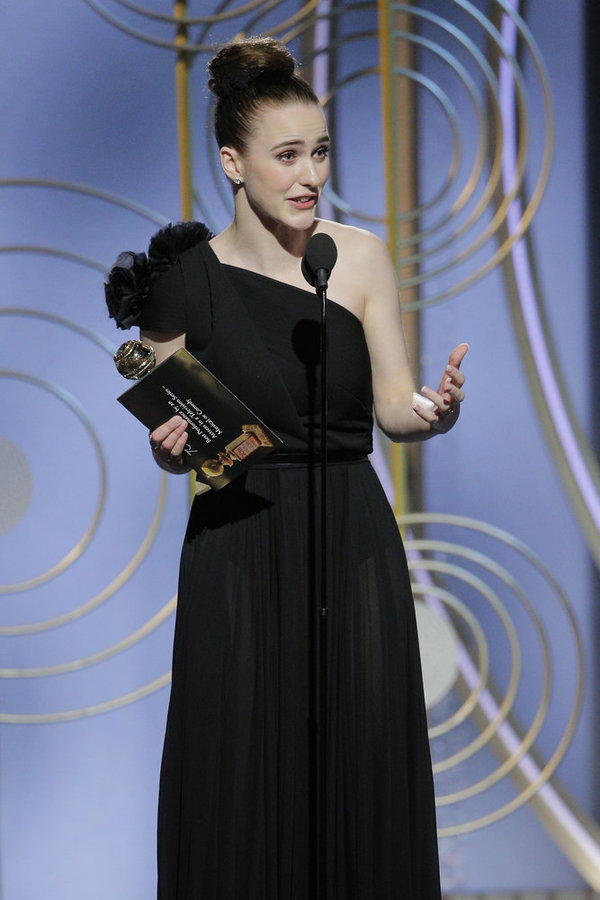 Rachel Brosnahan, "The Marvelous Mrs. Maisel", winner Best Performance by an Actress in a Television Series - Musical or Comedy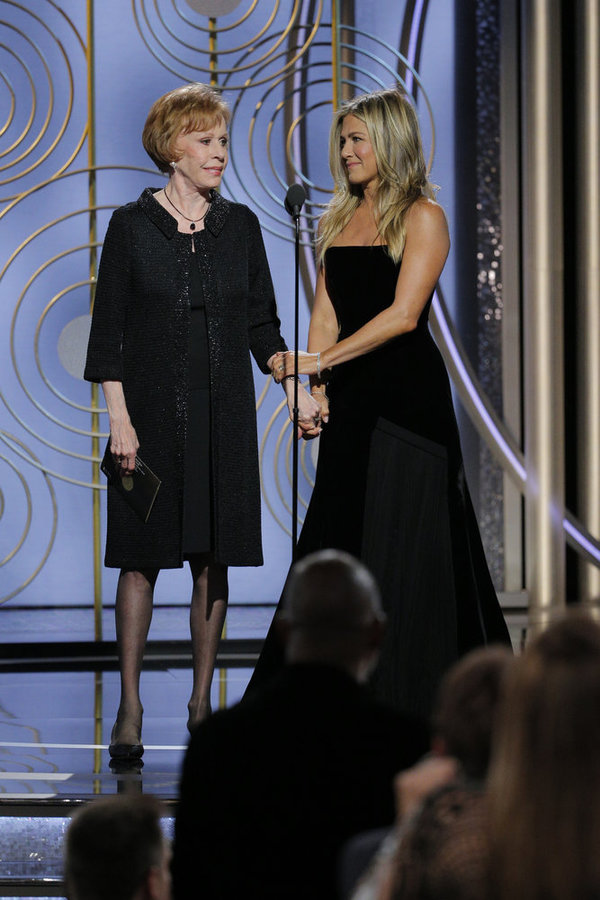 (l-r) Carol Burnett, Jennifer Aniston, Presenters at the 75th AnnuAl Golden Globe Awards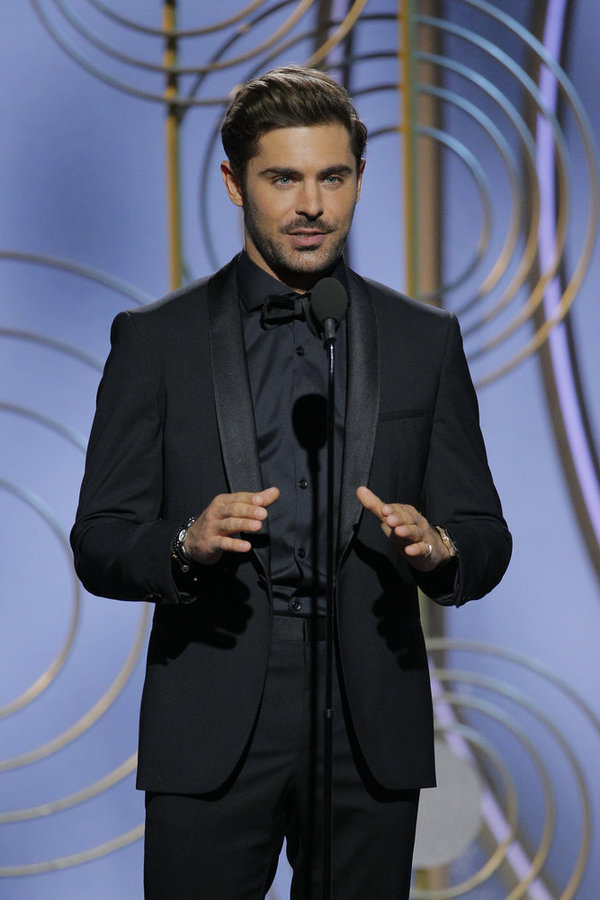 Zac Efron, Presenter at the 75th AnnuAl Golden Globe Awards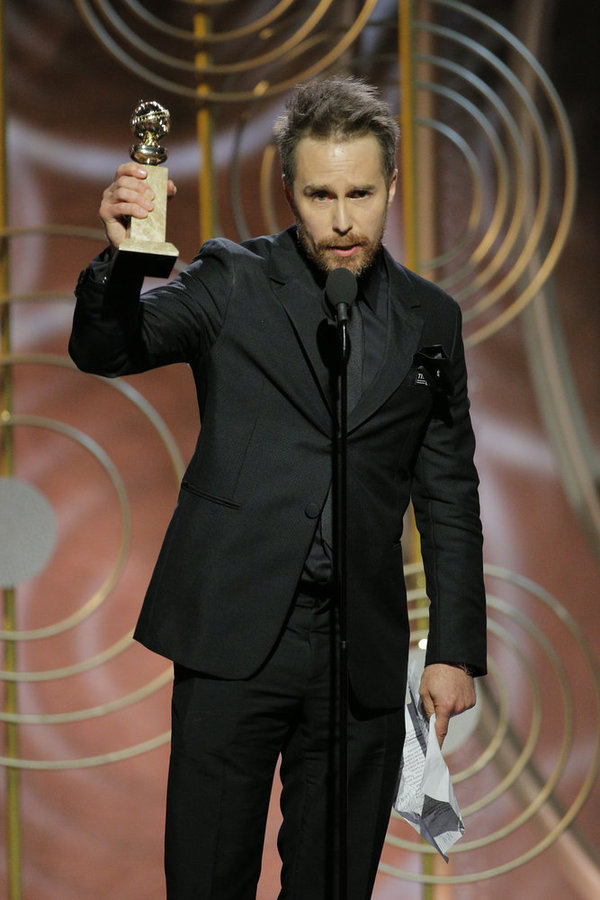 Sam Rockwell, "Three Billboards Outside Ebbing, Missouri", winner Best Performance by an Actor in a Supporting Role in Any Motion Picture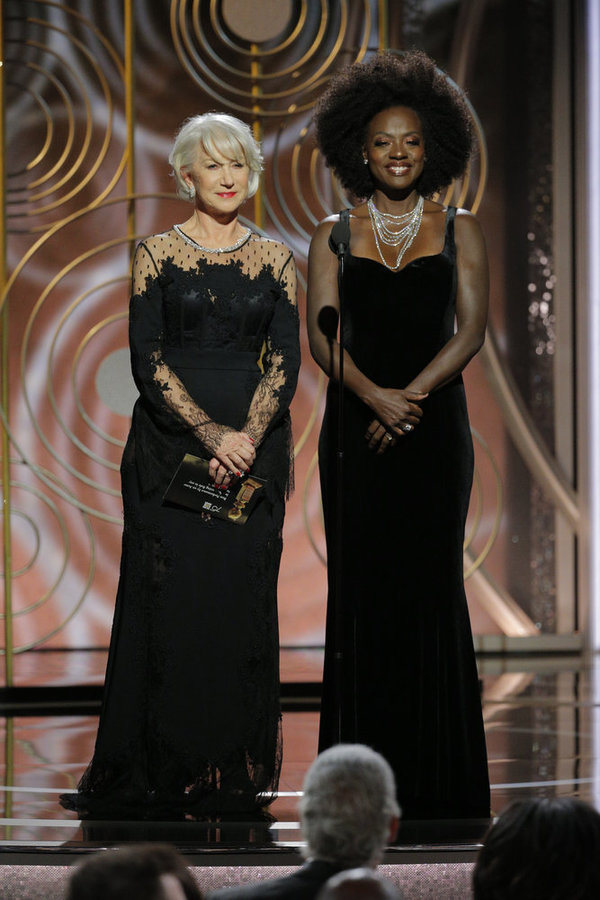 (l-r) Helen Mirren, Viola Davis, Presenters at the 75th AnnuAl Golden Globe Awards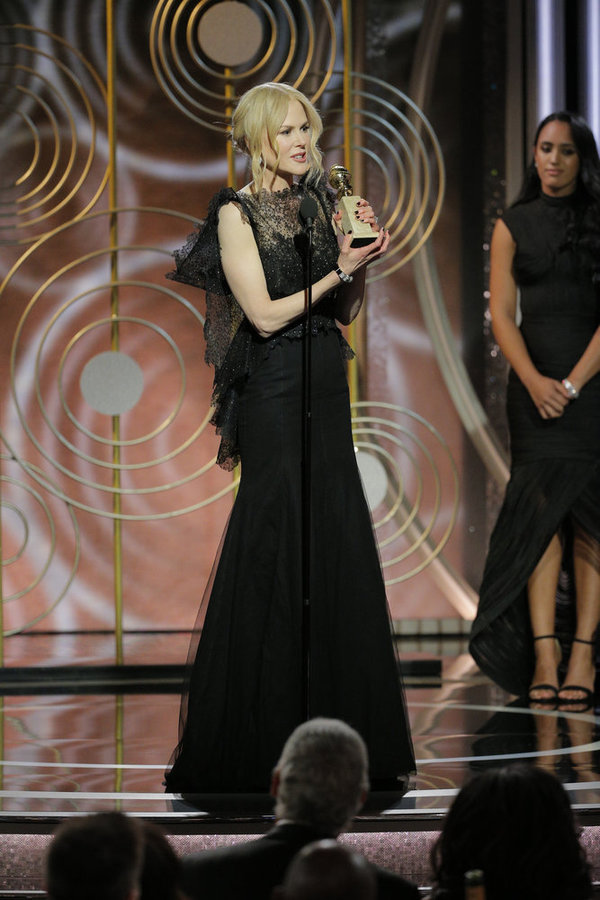 Nicole Kidman, "Big Little Lies", winner Best Performance by an Actress in a Limited Series or Motion Picture Made for Television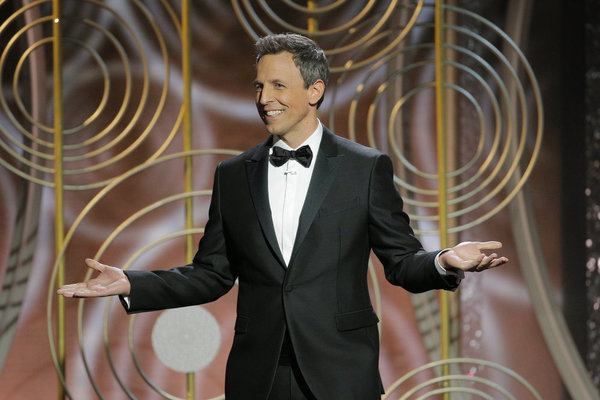 Seth Meyers, Host at the 75th AnnuAl Golden Globe Awards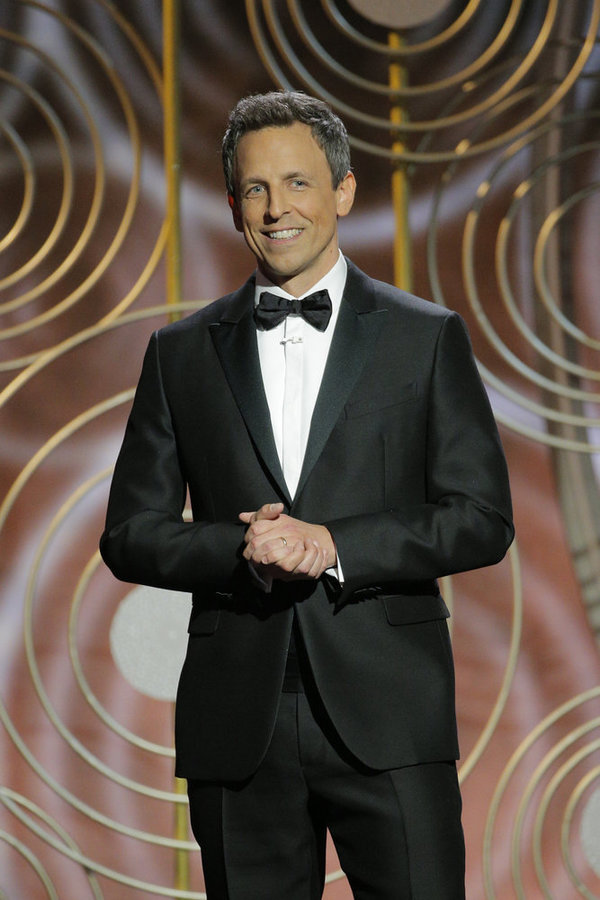 Seth Meyers, Host at the 75th AnnuAl Golden Globe Awards