Photo Flash: A Starry 'Love Song' in London
Neve Campbell (Scream, Resurrection Blues in London), Michael McKean (The Pajama Game, Christopher Guest films), Kristen Johnston (The Women, "3rd Rock from the Sun"), and Cillian Murphy (Red Eye, Batman Begins) star in the European premiere of John Kolvenbach's new play Love Song.  
Previews began at the New Ambassadors Theatre in London on November 25th. The show, which opened on December 4th, is booking through March 3rd, 2007.
"Beane (Murphy) is an exile from life – an oddball. His well-meaning sister Joan (Johnston) and brother-in-law Harry (McKean) try and make time for him in their busy lives, but no one can get through.  Following a burglary on his apartment, Joan is baffled to find her brother blissfully happy and tries to unravel the story behind Beane's mysterious new love Molly (Campbell). Funny, theatrically playful, and moving, John Kolvenbach's new romantic comedy explores the infectious effects of love and the redemptive power of hope," state notes.
Photos by Retna Ltd.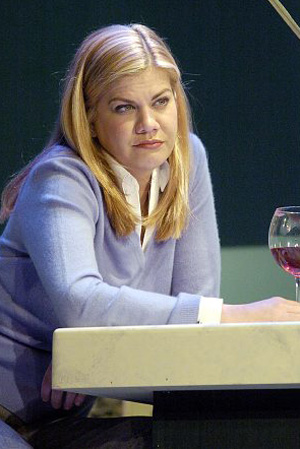 Kristen Johnston

Kristen Johnston and Michael McKean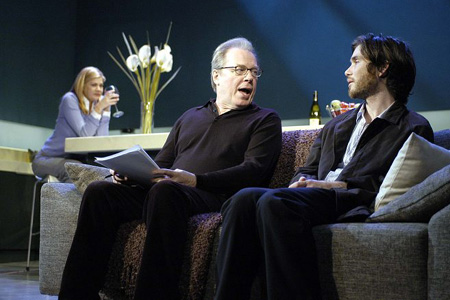 Kristen Johnston, Michael McKean and Cillian Murphy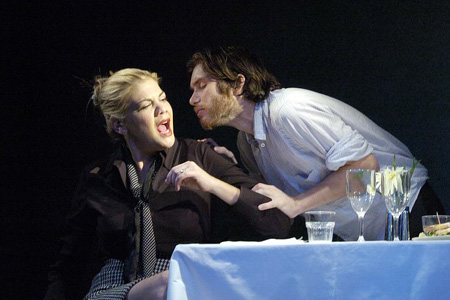 Kristen Johnston and Cillian Murphy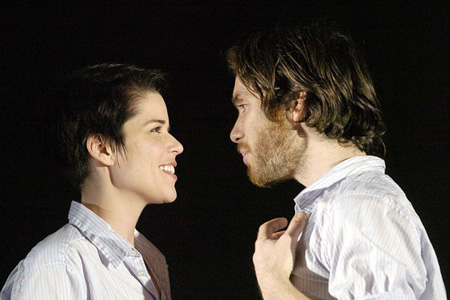 Neve Campbell and Cillian Murphy