Photo Coverage: 'Jersey Boys' Opens in L.A.
Los Angeles got a taste of the Garden State Sunday as the Tony Award winning Jersey Boys opened at the Ahmanson Theatre June 3, drawing out plenty of entertainment heavy weights.

Jersey Boys, directed by Des McAnuff, tells the story of Frankie Valli & The Four Seasons - Frankie Valli, Bob Gaudio, Tommy DeVito and Nick Massi and how the blue collar boys from the wrong side of the tracks became one of the biggest American pop music sensations of all time, known for "Sherry," "Big Girls Don't Cry," "Walk Like a Man," "Can't Take My Eyes Off You" and many, many more.
Along with cast and crew,
Frankie Valli
,
Tommy DeVito
,
Joe Pesci
and
Bob Crewe
celebrated the Los Angeles premiere, as well as
Jason Alexander
,
Angela Bassett
,
Jason Robert Brown
,
Debbie Reynolds
, Kirk Douglas and a handful of others.This limited engagement plays through August 31 at the Ahmanson Theatre.  Tickets can be purchased online at
www.CenterTheatreGroup.org
or by phone at 213-628-2772.
Photos by ©Ryan Miller/Capture Imaging.
Arrivals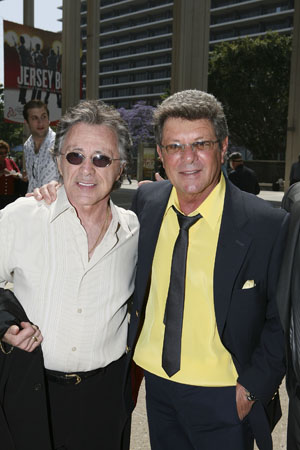 Frankie Valli and Frankie Avalon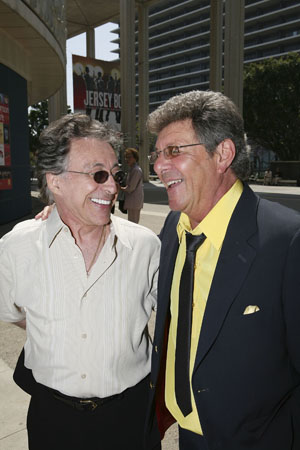 Frankie Valli and Frankie Avalon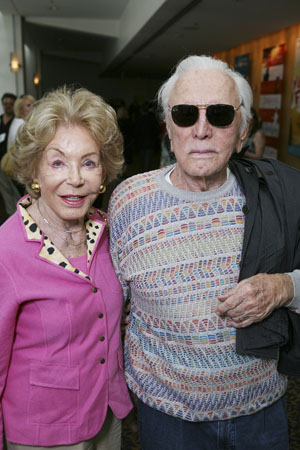 Anne and Actor Kirk Douglas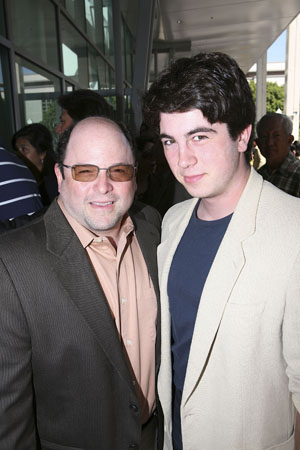 Jason Alexander and son Gabe Alexander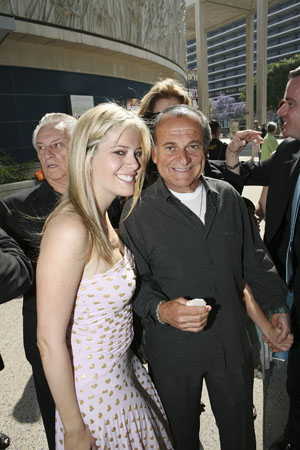 Megan Giardino and Joe Pesci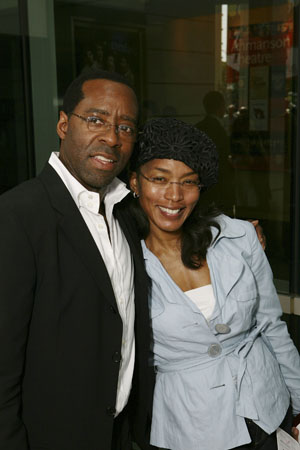 Courtney B. Vance with wife Angela Bassett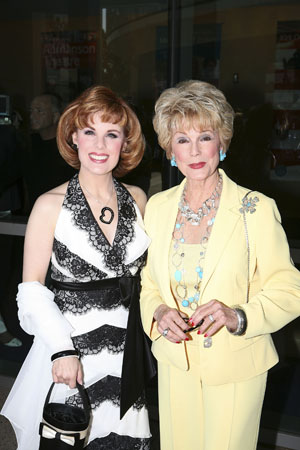 Katherine Cramer and Karen Sharp Cramer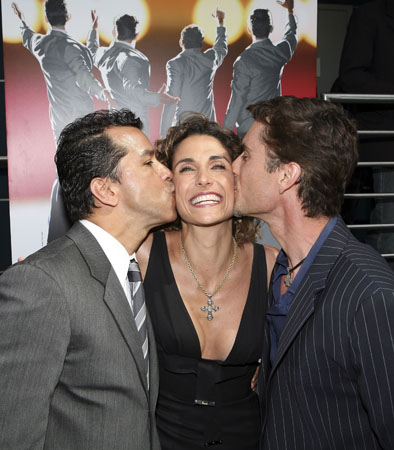 Choreographer Sergio Trujillo, Melina Kanakaredes and Rick Hearst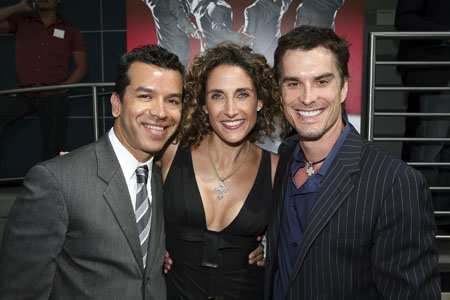 Choreographer Sergio Trujillo, Melina Kanakaredes and Rick Hearst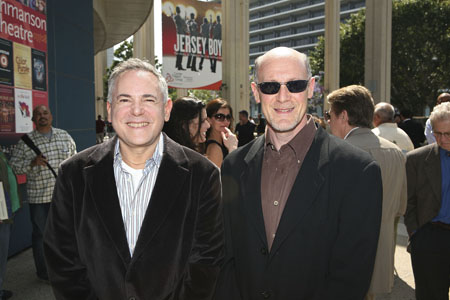 Producers Craig Zadan and Neil Maron
Curtain Call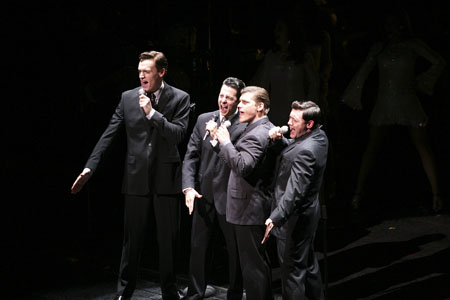 Erich Bergen, Christopher Kale Jones, Deven May and Michael Ingersoll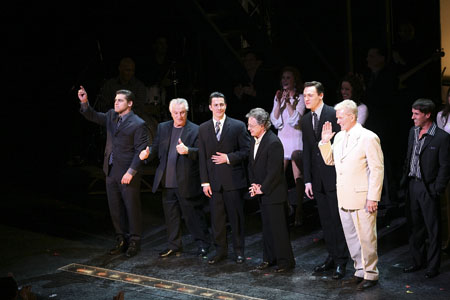 Deven May, Tommy DeVito, Christopher Kale Jones, Frankie Valli, Erich Bergen, Bob Crewe and Castmember John Altieri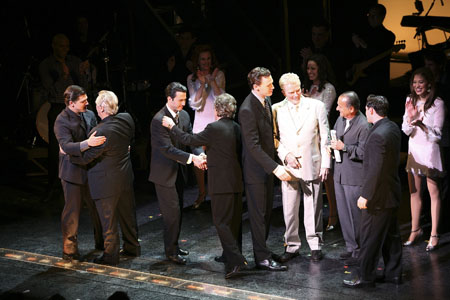 Deven May, Tommy DeVito, Christopher Kale Jones, Frankie Valli, Erich Bergen, Bob Crewe, Joe Pesci and Michael Ingersoll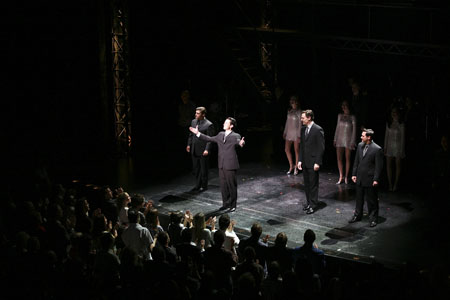 Deven May, Christopher Kale Jones, Erich Bergen and Michael Ingersoll
After Party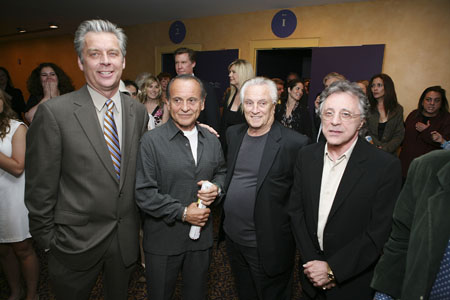 CTG Artistic Director Michael Ritchie, Joe Pesci, Tommy DeVito and Frankie Valli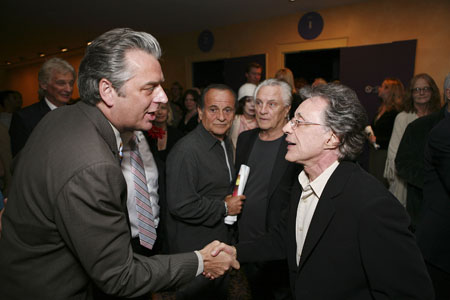 CTG Artistic Director Michael Ritchie, Joe Pesci, Tommy DeVito and Frankie Valli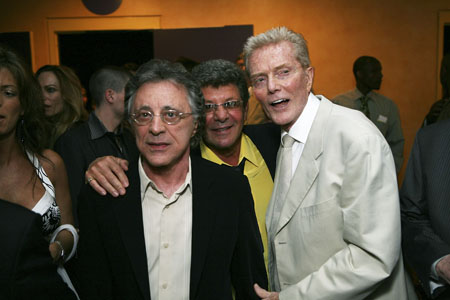 Frankie Valli, Frankie Avalon and Record Producer Bob Crewe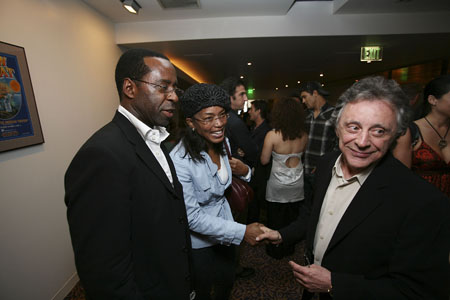 Courtney B. Vance with wife Angela Bassett greet Frankie Valli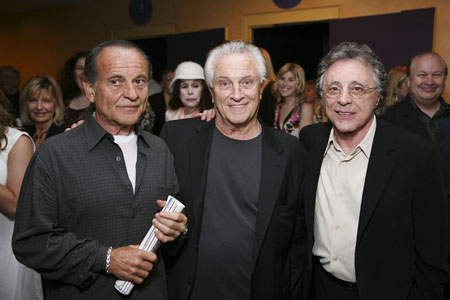 Joe Pesci, Tommy DeVito and Frankie Valli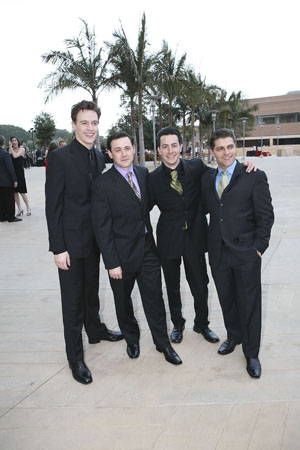 Erich Bergen, Michael Ingersoll, Christopher Kale Jones and Deven May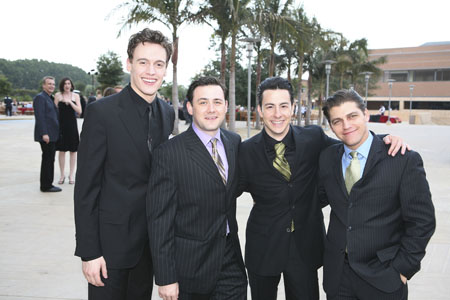 Erich Bergen, Michael Ingersoll, Christopher Kale Jones and Deven May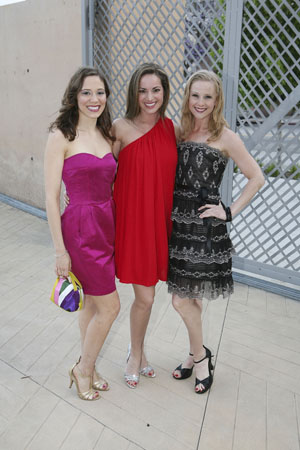 Melissa Strom, Jackie Seiden and Sandra Denise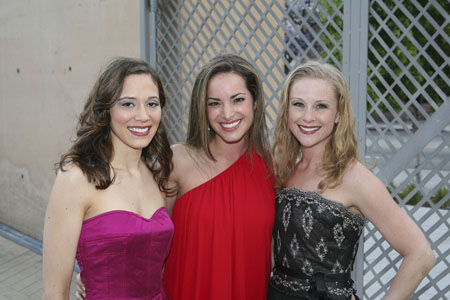 Melissa Strom, Jackie Seiden and Sandra Denise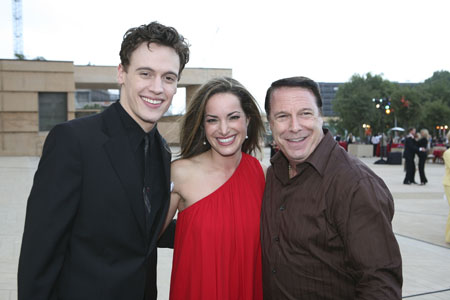 Erich Bergen, Jackie Seiden and leading CTG Board Member Martin Massman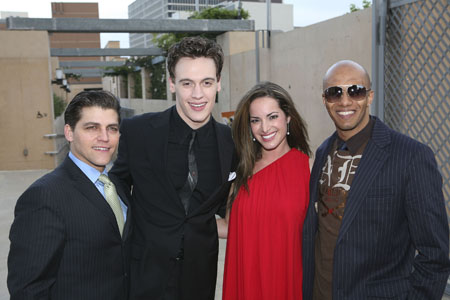 Deven May, Erich Bergen, Jackie Seiden and Brandon Matthieus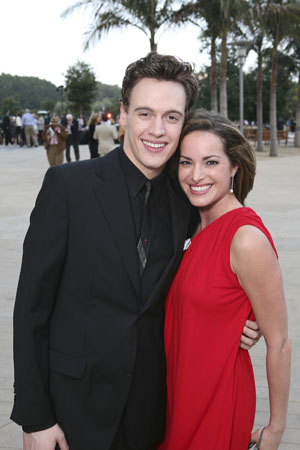 Erich Bergen and Jackie Seiden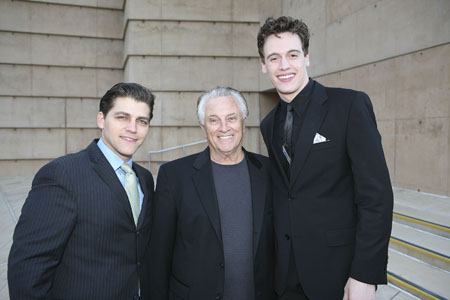 Deven May (who plays Tommy DeVito), Tommy DeVito and Erich Bergen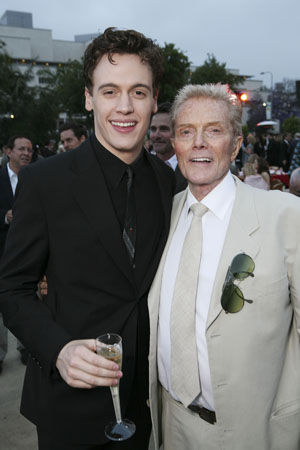 Erich Bergen with Four Seasons Music Producer Bob Crewe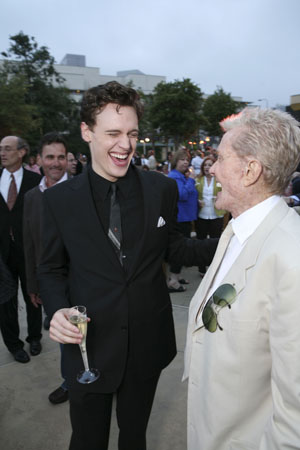 Erich Bergen with Four Seasons Music Producer Bob Crewe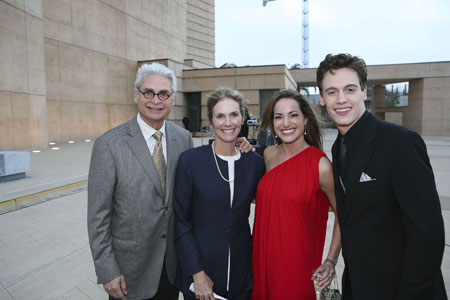 CTG Board President Richard Kagan with wife Julie Hagerty, Jackie Seiden and Erich Bergen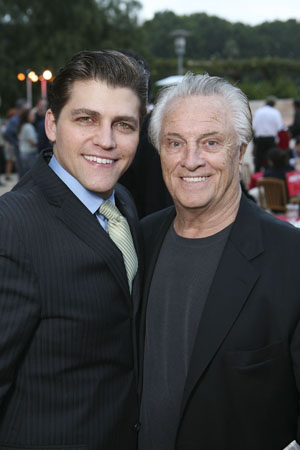 Deven May (who plays Tommy DeVito) with Tommy DeVito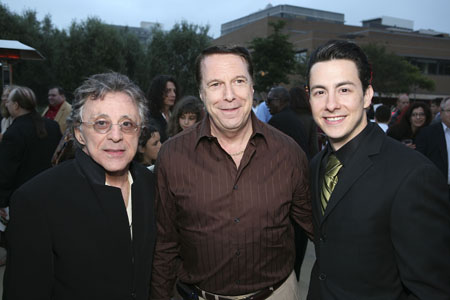 Frankie Valli, leading CTG Board Member Martin Massman and Christopher Kale Jones (who plays Valli)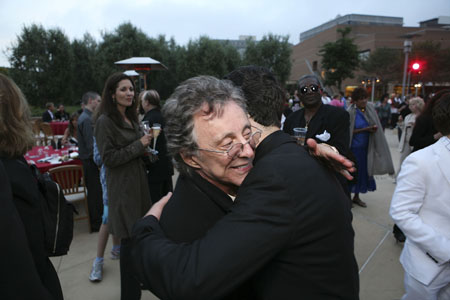 Frankie Valli hugs Christopher Kale Jones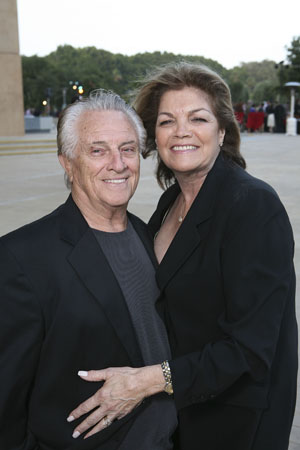 Tommy DeVito and wife Edda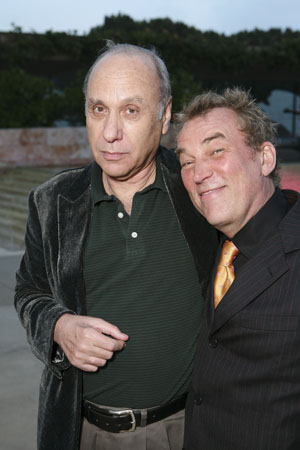 Book writer Marshall Brickman and Director Des McAnuff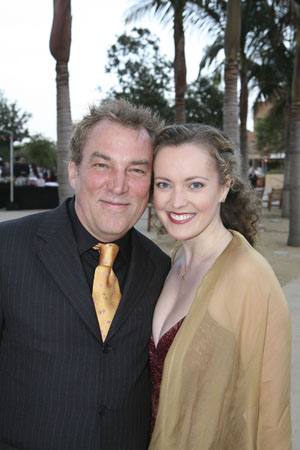 Director Des McAnuff and Jennifer Evans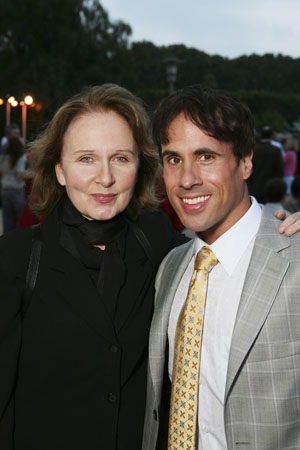 Kate Burton with John Altieri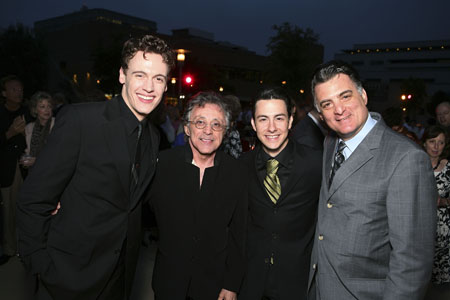 Erich Bergen, Frankie Valli and Christopher Kale Jones and Joseph Siravo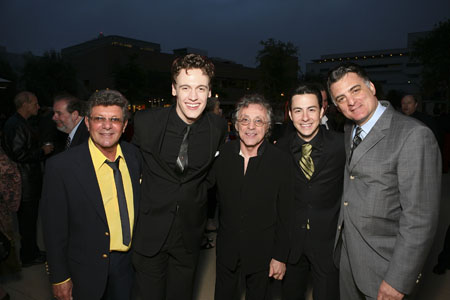 Frankie Avalon, Erich Bergen, Frankie Valli and Christopher Kale Jones and Joseph Siravo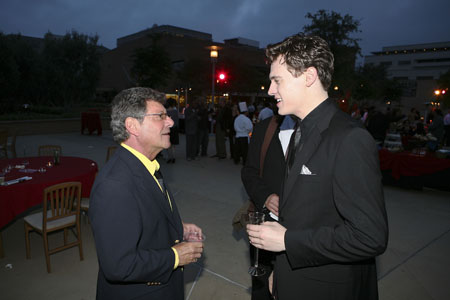 Frankie Avalon with Erich Bergen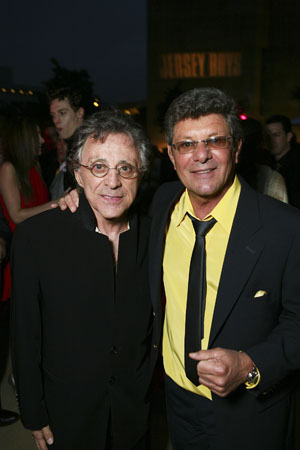 Frankie Valli and Frankie Avalon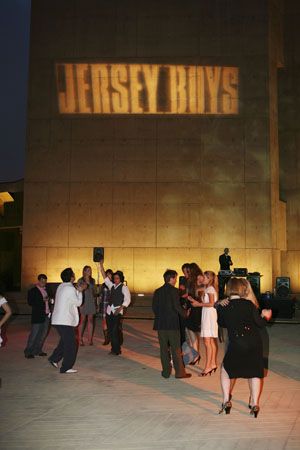 Atmosphere