New Works by Calamity West, Daniel Zaitchik and More Set for Roundabout Underground Reading Series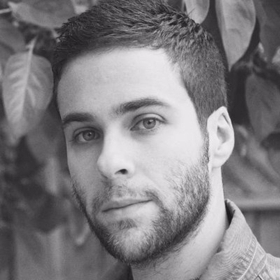 Roundabout Theatre Company has announced the seventh annual Roundabout Underground Reading Series, a five-night event that includes nightly readings of new works written and directed by emerging artists, as well as post-show receptions. The Reading Series will feature new works by Selina Fillinger, Harrison David Rivers, Korde Arrington Tuttle, Calamity West and Daniel Zaitchik.
The Roundabout Underground Reading Series is January 22-26, 2018 at 7:00PM at the Black Box Theatre in the Harold and Miriam Steinberg Center for Theatre (111 West 46th Street). Tickets are FREE.
This year will feature two Roundabout alumni: David Mendizabal returns to Roundabout after assisting Trip Cullman on Significant Other at the Laura Pels Theatre in 2015. Also returning is Margot Bordelon, director of this season's critically acclaimed production of Too Heavy for Your Pocket. Both Underground productions of the 2017-2018 season, Too Heavy for Your Pocket by Jireh Breon Holder and Bobbie Clearly by Alex Lubischer, were selected from this series in 2016 and 2017, respectively.
Also joining the Reading Series is Roundabout's Artistic Development Associate Whitney White, directing Graveyard Shift by Korde Arrington Tuttle.
Roundabout Underground is an initiative to introduce and cultivate artists in Roundabout's 62-seat Black Box Theatre, at the Harold and Miriam Steinberg Center for Theatre. Prior productions include the acclaimed world premieres of Lindsey Ferrentino's Ugly Lies the Bone (2015), Stephen Karam's Speech & Debate (2007), Steven Levenson's The Language of Trees (2008), Adam Gwon's Ordinary Days (2009), Kim Rosenstock's Tigers Be Still (2010), David West Read's The Dream of the Burning Boy (2011), Andrew Hinderaker's Suicide, Incorporated (2011), Joshua Harmon's Bad Jews (2012), Meghan Kennedy's Too Much, Too Much, Too Many (2013), Jeff Augustin's Little Children Dream of God (2015), Jenny Rachel Weiner's Kingdom Come (2016), Marti?n Zimmerman's On the Exhale (2017), Jire?h Breon Holder's Too Heavy for Your Pocket (2017) and Alex Lubischer's Bobbie Clearly, which will be presented by Roundabout Underground in Spring 2018.
As part of Roundabout's continued mission to support new work, Roundabout Underground will either give a debut production to an emerging writer or director or allow an experienced director to go back to his/her creative roots. Jill Rafson (Director of New Play Development) serves as Artistic Producer for this initiative that continues to be a creative breeding ground for nurturing new talent.
The 62-seat Black Box Theatre, below the Laura Pels Theatre in the Harold and Miriam Steinberg Center for Theatre, allows Roundabout to take artistic risks that are better suited for a more intimate space.
---
graveyard shift
By Korde Arrington Tuttle, Directed by Whitney White
Monday, January 22 at 7:00PM
After receiving an exciting job offer, Janelle decides to relocate to Texas, where she moves in with her partner Kane. Meanwhile, the life of a small-town police officer is thrown into flux when the co-worker he's involved with decides that she's ready to leave town. When worlds collide, Janelle and Kane experience firsthand how dangerous power can be when met with bias. A meditation on love, and inspired by real events, graveyard shift is an unflinching look at how we navigate a world full of fear, and the corrosive consequences for all parties involved.
KORDE ARRINGTON TUTTLE (Playwright) is a multi-disciplinary artist from Charlotte, NC. His work has been developed and seen at the Ojai Playwrights Conference, the Obie Award-winning The Fire This Time Festival, The 24-Hour Plays: Nationals, the Obie Award-winning Harlem 9's 48 Hours... in Harlem at The National Black Theatre, HomeBase Theatre Collective, The Movement Theater Company, The New School's 2015 AfroFuturism Conference, and The Tenth Magazine, in collaboration with the Leslie-Lohman Museum of Gay and Lesbian Art. Korde is a recipient of the Steinberg Playwriting Fellowship, and was selected as a finalist for both the 2017 Alliance/Kendeda National Graduate Playwriting Contest and City Theatre National Award for Short Playwriting Contest. In 2016, his play, clarity, won the 41st Annual Samuel French Off-Off Broadway Festival, and was published in their successive anthology. Korde is a current playwright-in-residence at Lincoln Center Theater, and is a Middle Voice Theatre Company member at Rattlestick Playwright's Theater. He received his MFA in Playwriting at The New School.
Whitney White (Director) was Roundabout's Inaugural Directing Fellow during the 2017-2018 season. She is a director and theatre artist originally from Chicago, based in Brooklyn, New York. This winter she assisted Sam Gold on Othello at New York Theatre Workshop. Directing credits include: Great Hill Mouth (Drama League 2016 Rough Draft Series), The Wake (Drama League, a new play by Billy Finn), and Project Hedda (Brown/Trinity 2014). Her original musical Lover I'll Bring You Back to Life was part of Ars Nova's 2016 ANT Fest, and her musical adaptation of Macbeth, Macbeth in Stride was workshopped at Chautauqua Theater Company summer of 2016. She received her MFA in Acting from Brown University/Trinity Rep and her BA from Northwestern.
SOMETHING CLEAN
By Selina Fillinger, Directed by Margot Bordelon
Tuesday, January 23 at 7:00PM
Charlotte has been a mother for 19 years, a wife for three decades, and a respectable community member her entire life. But when her only child is incarcerated for sexual assault, her once immaculate world is forever tainted. Selina Fillinger's intimate new drama, Something Clean, follows one woman struggling to make sense of her own grief, love, and culpability.
SELINA FILLINGER (Playwright) is a Chicago-based actress and playwright. She is a recent graduate of Northwestern, where she studied playwriting under the instruction of Laura Schellhardt. Selina's plays include Jeff Award-nominated Faceless, which premiered at Northlight Theatre with subsequent productions at Zeitgeist Theatre and St. Louis Repertory Theatre; The Armor Plays: Cinched/Strapped (Available Light's Next Stage Initiative, Alley Theatre All New Festival). Something Clean was commissioned for Sideshow Theatre's 2017 Freshness Initiative.
Margot Bordelon (Director) is a Brooklyn based director who specializes in new work. Recent projects include Too Heavy for Your Pocket by Jire?h Breon Holder at the Roundabout Underground and the Alliance, T. by Dan Aibel at American Theater Company, The Pen by Julianne Wick Davis and Dan Collins for Premieres NYC (NYT's Critic's pick), peerless by Jiehae Park at Marin Theatre Company and Yale Rep, The Last Class: A Jazzercize Play by Megan Hill for Dodo Collective, A Delicate Ship by Anna Ziegler for The Playwrights Realm (NYT's Critic's pick), and Okay, Bye by Joshua Conkel at Steppenwolf Theater. In New York, she's developed new plays with Ars Nova, Atlantic Theatre, The Bushwick Starr, Cherry Lane, Clubbed Thumb, Juilliard, The Lark, Ma-Yi, NYTW, P73, Primary Stages, The Public, Rattlestick, Roundabout, SPACE at Ryder Farm, Target Margin, and Theater Masters, among others. Regionally, she's developed work with Berkeley Rep, Ojai Playwrights Conference, Perry Mansfield, Play Penn, Playwrights Center, Portland Center Stage, The Wilma, Yale Repertory Theater, and Woolly Mammoth. Margot moved east after spending six years in Chicago working as a director, writer and performer. She is a founding member of Theatre Seven of Chicago, where she conceived and directed We Live Here; Lies & Liars; and Yes, This Really Happened to Me (all with Cassy Sanders). She spent four seasons working on the artistic staff of Lookingglass Theatre. In Chicago she also worked for Collaboraction, Timeline, Pavement Group, Live Bait, Around the Coyote, Hell in a Handbag, and Steppenwolf Theatre where she assistant directed for both Tina Landau and Austin Pendleton. She spent three years as a storyteller for 2nd Story, and her autobiographical work has been seen numerous times on the Victory Garden's stage, including her one-woman show You Are Here. Margot originally hails from Seattle where she worked for Seattle Repertory Theatre, Empty Space, University of Washington PATP, Live Girls! and Double Shot Productions. She is a proud graduate of the Yale School of Drama where she received an MFA in Directing, and Cornish College of the Arts where she received her BFA in Theater with an emphasis in Original Work. Upcoming: Do You Feel Anger? by Mara Nelson-Greenberg for the 42nd Humana Festival.
THIS BITTER EARTH
By Harrison David Rivers, Directed by David Mendizabal
Wednesday, January 24 at 7:00PM
At the Million Hoodie March in 2012, Jesse, a young black man, encounters Neil, a young white man, who has unwittingly found himself at the front of the crowd with a megaphone in his hand. Flash forward several weeks, and Jesse and Neil have begun dating, though as the months pass and Neil works his way further into the world of activism, Jesse never enters it. Over the years, Jesse and Neil negotiate the complex "firsts" of their relationship against a backdrop of political demonstration and discord. But with history unfolding around them every day, Jesse and Neil must contend with the fact that, no matter their response to social turmoil, they very well might not remain untouched by it.
Harrison David Rivers (Playwright). New York: Only You Can Prevent Wildfires (Ricochet Collective), And She Would Stand Like This (Movement Theatre Company), Sweet (AUDELCO nomination for Best Play, National Black Theatre), Look Upon Our Lowliness (Movement Theatre Company), When Last We Flew (GLAAD Media Award for Outstanding New York Theater: Off Off Broadway, New York International Fringe Festival). Regional: Where Storms Are Born (Edgerton Foundation New Play Award, Berkshire Theatre Award Nominee for Best New Play or Musical, Williamstown). Awards: Emerging Artist of Color Fellowship (New York Theatre Workshop), Van Lier Fellowship (New Dramatists), Jerome Many Voices Fellowship, McKnight Fellowship for Playwrights, Core Writer (Playwrights' Center), Founder's Award (New York Stage & Film). Board of Directors of the Playwrights' Center. Edu: M.F.A, Columbia School of the Arts; B.A., Kenyon College. harrisondavidrivers.com
David Mendizabal (Director) is a director, designer and one of the Producing Artistic Leaders of The Movement Theatre Company. He is the Artistic Associate at the Atlantic Theater Company in New York City. Directing credits include: And She Would Stand Like This (The Movement), On the Grounds of Belonging (The Public/Public Studio); Tell Hector I Miss Him (Atlantic); Evensong (APAC); Locusts Have No King (INTAR); Look Upon Our Lowliness and Bintou (The Movement). David is a participant in the Leadership U: One-on-One program, funded by The Andrew W. Mellon Foundation and administered by Theatre Communications Group. He is a Founding Member and Artistic Producer of The Sol Project, member of the Latinx Theatre Commons, and Rattlestick Literary Team. Alumnus of The Drama League Director's Project, Lincoln Center Theater Director's Lab, LAByrinth Intensive Ensemble, NALAC Leadership Institute, and artEquity. NYU/Tisch. www.davidmendizabal.com
DARLING GRENADINE
Book, Music and Lyrics by Daniel Zaitchik, Director to be announced
Thursday, January 25 at 7:00PM
Harry is a songwriter whose fanciful view of the world rivals the technicolor of any MGM classic. He's in love with a wonderful girl, encouraged by a supportive brother, and adored by a loyal Labrador. But as Harry floats through the kind of Manhattan life that dreams are made of, he suddenly finds himself confronted with the idea that a dream may be exactly what it is. And reality isn't nearly as beautiful.
Daniel Zaitchik (Book, Music and Lyrics) is a composer, playwright, and performer. He is the recipient of the 2017 Kleban Prize for most promising musical theatre lyricist. His musical Darling Grenadine (book/music/lyrics) premiered at Goodspeed's Norma Terris theatre in August 2017 and was selected for the 2017 NAMT Festival of New Musicals. Zaitchik's other works include Picnic at Hanging Rock (book/music/lyrics), Ula (book/music/lyrics), and Suprema (with playwright Jordan Harrison.) His musicals have been selected three times for development at the Eugene O'Neill theater Center's National Music Theater Conference. His work has also been developed at Lincoln Center Theater, Ars Nova, New Dramatists, The Johnny Mercer Writers Colony, Goodspeed's Festival of new Musicals, and others. As a singer-songwriter, Zaitchik has played NYC/LA venues including Joe's Pub, 54 Below, Rockwood Music Hall, and The Bootleg Theater. He was the front man and writer for the 11-piece, multi-voiced band Blue Bottle Collection. His recording projects include the concept album Summer of the Soda Fountain Girls (with Blue Bottle Collection) and Bad Dancer. As an actor, Zaitchik has worked at Playwrights Horizons, Manhattan Theater Club, Williamstown Theater Festival, Barrington Stage, Long Wharf Theatre, and others. Honors include the Ester B. Kahn Career Entry Award from Boston University, the Frederick Loewe Award from New Dramatists (for Suprema), and the Georgia Bogarduz Holof Lyricist Award (for Picnic at Hanging Rock). Up next: Picnic at Hanging Rock at Princeton University, a new solo album, and a new solo musical for the 2018 edition of Premiere's Inner Voices in NYC.
ENGINES AND INSTRUMENTS OF FLIGHT: A FANTASIA
By Calamity West, Directed by Kent Nicholson
Friday, January 26 at 7:00PM
It's 1986, and Tony Kushner is writing his next play. Or, rather, struggling to write it. Or, rather, struggling to start it. After an ugly breakup with his boyfriend, Tony is left to face his own creative inertia as his best friends grapple with freshly- exposed feelings of romance, sexuality, and heartbreak. Caught inside a maelstrom of secrets, lies, and ghostly premonitions, Tony begins to find inspiration for his new work ... but his "gay fantasia on national themes" starts to look a little too familiar for his friends' tastes. In writing a play that might just make it big, Tony must untangle the conflicting responsibilities that come with being an artist and being a friend.
CALAMITY WEST (Playwright) is a Chicago-based, Kilroys-cited, award-winning playwright. Her new play Hinter is scheduled for its world-premiere at Steep Theatre Company in the winter of 2018. Her newest play In the Canyon is currently in development at Jackalope Theater Company and she recently joined TimeLine Theatre Company's Playwrights Collective where she will be in residency for the next two years. Other full-length plays by Ms. West include: Engines and Instruments of Flight: A Fantasia by Calamity West (2017, developed at The Goodman Theatre's Playwrights Unit); Rolling (2016); Give It All Back (Kilroy-cited 2015); Ibsen is Dead (2014); The Peacock (2013, Kilroys honorable mention); The Gacy Play (2012); and Common Hatred (2012). Calamity is a company member of Jackalope Theatre Company and an artistic associate of Sideshow Theatre Company. She teaches playwriting at the University of Chicago, Webster University, and is represented by The Gersh Agency.
Kent Nicholson (Director). New York credits include: 9 Circles at Sheen Center, Long Story Short at Prospect Theater, Five Flights (Rattlestick Playwrights Theater), Wet (Summer Play Festival) and Marry Harry (NYMF, American Theater Group). Regional: Halftime with Don (New Jersey Rep), Once, Amadeus, Light in the Piazza (South Coast Repertory), How to Write a New Book for the Bible (South Coast Repertory, Berkeley Repertory, Seattle Repertory), Cubamor (Village Theatre), Lizzie (Theater Under the Stars, Village Theater), Grey Gardens, Vincent in Brixton, Ambition Facing West, All My Sons (TheatreWorks), Saint Ex (Weston Playhouse), 9 Circles, The Good German, Jacques Brel (Marin Theater Company), A Discourse on the Wonders of the Invisible World (CATF) and Small Tragedy and Satellites (Aurora Theater Company). He created the New Works Initiative at TheatreWorks in Palo Alto and The Uncharted Writers Group at Ars Nova. He currently serves as the Director of Musical Theater at Playwrights Horizons.
---
A limited number of FREE tickets to the reading series will be available to the general public. Tickets can be reserved by emailing undergroundreadings@roundabouttheatre.org. There will be one reading each night at 7:00PM, Monday, January 22 - Friday, January 26 in the Black Box Theatre in the Harold and Miriam Steinberg Center for Theatre (111 West 46th Street).
Major support for Roundabout Underground is provided by Jodi Glucksman. Roundabout's work with new and emerging playwrights and directors, as well as development of new work, is made possible by Katheryn Patterson and Tom Kempner. Readings and Workshops at Roundabout are generously supported by the Blanche and Irving Laurie Foundation.
We gratefully acknowledge the Roundabout Leaders for New Works: Alec Baldwin, Linda L. D'Onofrio, Peggy and Mark Ellis, Jodi and Dan Glucksman, Sylvia Golden, Hess Foundation, Inc., Judith and Douglas Krupp, K. Myers, Laura Pels International Foundation for Theater, Seedlings Foundation, Lauren and Danny Stein, Harold and Mimi Steinberg Charitable Trust, Dr. Leonard Tow, Yolanda R. Turocy, Lori Uddenberg, and Xerox Foundation.
The Harold and Miriam Steinberg Center for Theatre opened in March 2004 with an acclaimed premiere of Lynn Nottage's Intimate Apparel starring Viola Davis, directed by Dan Sullivan. In the ten years since that landmark production, the center has expanded beyond the Laura Pels Theatre to include the Black Box Theatre and now a new education center. The Steinberg Center continues to reflect Roundabout's commitment to produce new works by established and emerging writers as well as revivals of classic plays. This state-of-the-art off-Broadway theatre and education complex is made possible by a major gift from The Harold and Mimi Steinberg Charitable Trust. The Trust was created in 1986 by Harold Steinberg to promote and advance American Theatre as a vital part of our culture by supporting playwrights, encouraging the development and production of new work, and providing financial assistance to not-for-profit theatre companies across the country. Since its inception, the Trust has awarded over $70 million to more than 125 theatre organizations.
Roundabout Underground's home is a 62-seat Black Box Theatre, which is also used year-round by Roundabout's education department for its activities including student productions and professional development workshops.
Roundabout Theatre Company is committed to producing the highest quality theatre with the finest artists, sharing stories that endure, and providing accessibility to all audiences. A not-for-profit company, Roundabout fulfills its mission each season through the production of classic plays and musicals; development and production of new works by established and emerging writers; educational initiatives that enrich the lives of children and adults; and a subscription model and audience outreach programs that cultivate and engage all audiences.
Roundabout Theatre Company presents a variety of plays, musicals, and new works on its five stages, each of which is specifically designed to enhance the needs of Roundabout's mission. Off-Broadway, the Harold and Miriam Steinberg Center for Theatre, which houses the Laura Pels Theatre and Black Box Theatre, with its simple sophisticated design, is perfectly suited to showcasing new works. The grandeur of its Broadway home on 42nd Street, American Airlines Theatre, sets the ideal stage for the classics. Roundabout's Studio 54 provides an exciting and intimate Broadway venue for its musical and special event productions. The Stephen Sondheim Theatre offers a state of the art LEED certified Broadway theatre in which to stage major large-scale musical revivals. Together these distinctive homes serve to enhance Roundabout's work on each of its stages.
Roundabout's season in 2017-2018 includes John Lithgow: Stories by Heart, by John Lithgow, directed by Daniel Sullivan; and Tom Stoppard's Travesties, directed by Patrick Marber.
Roundabout's new off-Broadway season dedicated to new work at the Harold & Miriam Steinberg Center for Theatre in 2017-2018 includes The Last Match, by Anna Ziegler, directed by Gaye Taylor Upchurch; Amy and the Orphans, by Lindsey Ferrentino, directed by Scott Ellis; Skintight, by Joshua Harmon, directed by Daniel Aukin.
Roundabout Underground's 2017-2018 season includes Bobbie Clearly, by Alex Lubischer.
In 2018-2019 season, Roundabout will produce a new Broadway production of Kiss Me, Kate, directed by Scott Ellis and starring Kelli O'Hara.