Music Review: Marissa Licata & The Rag Tag Collection Weave a Fascinating CAT'S CRADLE
World-Folk Fusion Indeed…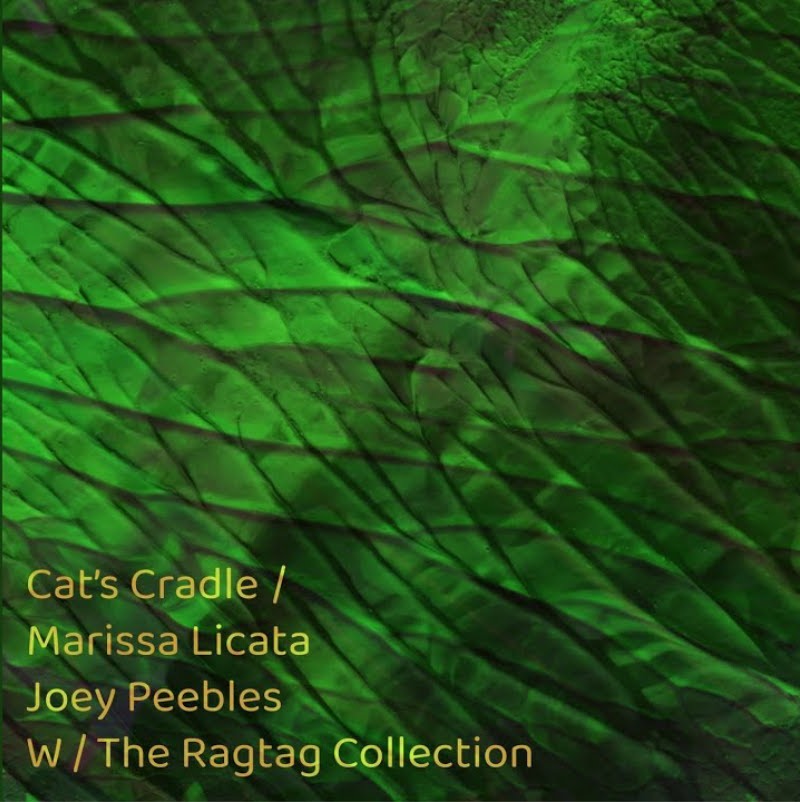 Heigh Ho, dear lovely rainbow tribe, welcome back to Bobby's CD sandbox where we offer our broken-down breakdowns of new music releases. So, strap in and get ready, as Bobby goes on the record ABOUT the record.
This week's album entry in the BobbyFiles is a FAB single that comes from Marissa Licata & The Rag Tag Collection, that 5 piece combo that, along with Licata's virtuoso violin, includes Bob Lanzetti on guitar, Dan Oestreicher on sax, Nori Naraoka on bass, and Joey Peebles on drums. As a prelude to their onstage premier Last Sunday at Chelsea Table + Stage, The RAGS released their first single, CAT'S CRADLE, penned by Peebles and Licata, and then performed this new song as part of that evening's program and in the language of the show biz, dear ones, Licata & Co killed it. Now, Bobby is sure that you have ALL read our stunning review of this group's debut HERE and so you know some of our thoughts on CAT'S CRADLE, and now you all have the opportunity to grab a piece of that set with this single and let us urge you to do so and here's why.
The track opens with Lanzetti's guitar leading in and Naraoka's support on base, but then Licata's strings & Oestreicher's reeds take over with a driving, anxious tempo. All 5 players fold in their layers so beautifully and it's hard to imagine that this uneasy melody is also filled with haunting strains. The musical vocabulary between the 5 players is poetic as it melds ancient-sounding ecstatic utterances with modern jazz phrasing. This cut is for music LOVERS who must sit down and listen with a cup of something hot or a glass of something cold as they drop down deep into the RAGS folk fusion. This music is not for idle background or road trip driving tunes. Those who like zero distractions and desire to be alone with the music (or mmmmmaybe share it with one or two others) are the audience for CAT'S CRADLE. This single was mixed and mastered by Justin Merrill who is to be praised as well as the song drives its vehicle straight into the listener's chest and leaves you with a "PHEW! We made it" feeling of post-excitement release when it is done.
It is this rainbow reviewer's sincere hope that CAT'S CRADLE is the prelude to an entire album from The Rag Tag Collection as, whether you hear them live or in your beats, this kind of World-Folk Fusion is singular and breathtaking and...
Gets 5 Out Of 5 Rainbows - Put this one in your collection/stream today: HERE
Follow Marissa's InstaPictograms: HERE
Read Bobby's Review Of Marissa Licata & The Rag Tag Collection's Live Performance: HERE