Miranda Reveals Three 'Tiny Lyric Tweaks' to West End's HAMILTON Production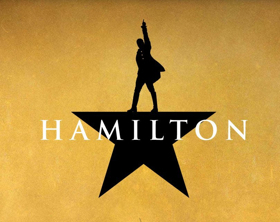 Prior to the opening of the smash Broadway musical Hamilton in London's West End, many wondered how the story of an American Founding Father would go over with British audiences. Last year, the show's creator and former star Lin-Manuel Miranda told The Hollywood Reporter, "It's funny, I've been in the U.K. for most of the year, and people ask, 'How do you think it's gonna play here, since most of us [in London] don't know American history?' Well, most Americans don't know American history! I certainly didn't know most of what's in my show before I read Ron Chernow's book and got engaged in it because Hamilton's personal story is what engaged me. I believe that holds true, no matter where you're from."

We now know that London audiences appreciate the stunning hip hop musical just as much as their American counterparts. Yet today, Miranda took to Twitter to reveal that three tiny tweaks were made to the show's lyrics in order to clarify a few things for audiences across the pond. Check out the tweet below:
I tweaked 3 tiny lyrics for #HamiltonLDN. Anyone catch 'em?

- Lin-Manuel Miranda (@Lin_Manuel) January 9, 2018



The first change appears in the song "Take a Break." Originally, Alexander Hamilton joked, "Angelica, tell my wife John Adams doesn't have a real job anyway." In the London version, the lyric has been changed to: "Angelica, tell my wife, Vice President isn't a real job anyway", making reference to Adam's job title rather than to the man himself.

The second small change occurs in the song "The Room Where It Happens," sung by Aaron Burr. The line, "Well, I propose the Potomac" is now sung as "Invite him over, propose it," no longer referencing the Potomac River, which many Londoners were unfamiliar with.

Finally, in "Your Obedient Servant," Burr's challenge to Hamilton is now, "New Jersey, dawn, guns drawn," rather than referencing the New Jersey town of Weehawken. According to Miranda, many British audiences "thought the original lyric was 'we hawkin'.'"
Other than those three small changes, it appears that the Tony winning musical translates just fine internationally!