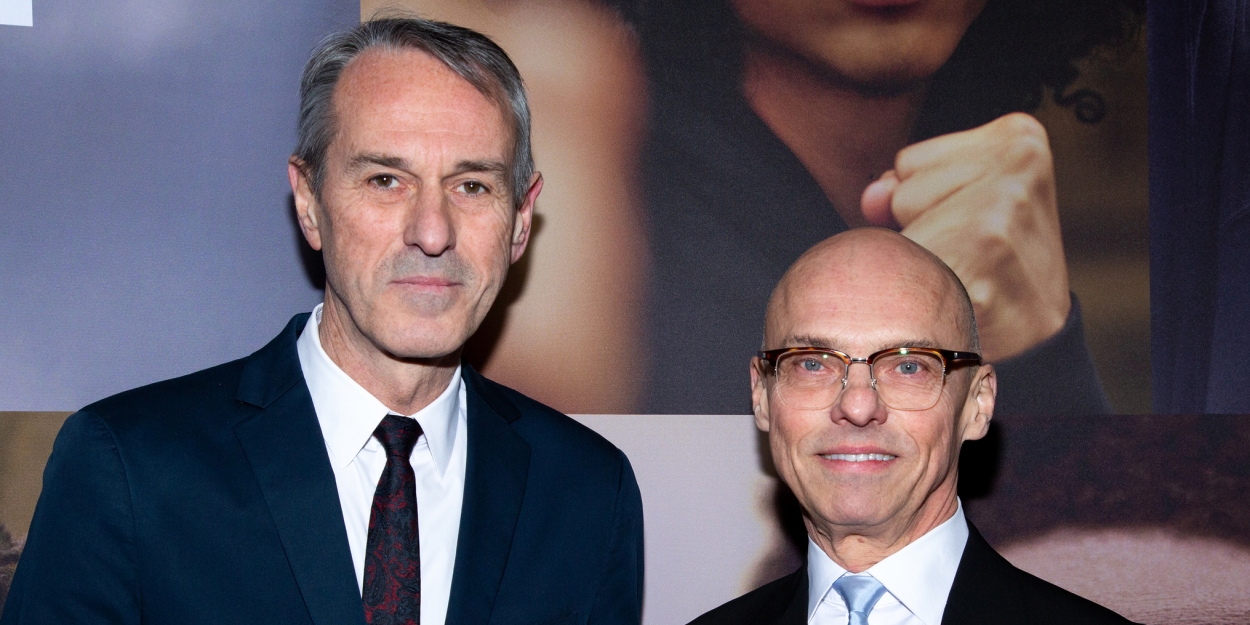 Ivo Van Hove Working on DOLL Music Conservatory Television Series
Van Hove's artistic collaborator Jan Versweyveld is attached as production and lighting designer.
Ivo van Hove is working with John Wells on A New Television series taking place in the cutthroat environment of an elite music conservatory.
Deadline reports that the series, titled "Doll," is currently in development at Warner Brothers Television with Van Hove's frequent artistic collaborator Jan Versweyveld attached as production and lighting designer.
The series will be written by Matthew-Lee Erlbach, inspired by his experience training in the ruthless environment at one of the top music conservatories in the country.
Doll will follow Nora, a soprano at an elite New York City music conservatory with a dark past. Her "punk ambitions" and big voice get her the role of a lifetime that threatens to destroy her life as she knows it. Amidst the world of sex, drugs, and madness Nora struggles to make it through the dangers of the modern opera, music, and art worlds.
"We were overwhelmed by the intense beauty and roughness of Matthew's script for Doll," van Hove and Versweyveld said. "Characters driven by an unquenchable inner fire to make it as opera singers at the highest level possible. We are extremely excited to be part of this wonderful project, and to be working with Wells, Jontow and Erlbach."
Ivo van Hove began his career in 1981 and has been director of Toneelgroep Amsterdam since 2001. He has also been director of Het Zuidelijk Toneel. From 1998 to 2004, he managed the Holland Festival, annually presenting his selection of international theater, music, opera and dance.
Until 2010 he was one of the artistic leaders of the Dramatic Arts department in Antwerp. Ivo van Hove's production work in theater includes Hedda Gabler at The National Theatre, A View From the Bridge at Young Vic, West End and Broadway, The Crucible on Broadway, Lazarus in New York and London, and Visconti's The Damned at Comedie-Francaise.
Ivo van Hove's work as director for theater includes Angels in America, Roman Tragedies, Kings of War, Opening Night, Obsession, Antonioni, Taming of the Shrew, Scenes from a Marriage, After the Rehearsal/Persona, The Human Voice, Othello, Children of the Sun, The Miser, Mourning Becomes Electra, Long Day's Journey into Night and The Fountainhead at Toneelgroep Amsterdam.
His work for musicals includes Rent and David Bowie and Enda Walsh's Lazarus. His work for opera includes Lulu, the entire Der Ring des Nibelungen, The Makropulos Affair and Salome at the Dutch National Opera, and the world premiere of the opera Brokeback Mountain in Madrid. His film and TV work includes Home Front and Amsterdam. Most recently, he directed the 2020 Broadway revival of West Side Story.
Ivo van Hove has been recognized for his work with several awards, including two Olivier awards and two Tony awards for A View From the Bridge; an Amsterdam Oeuvre Award; two Obie Awards for More Stately Mansions and Hedda Gabler; the Archangel Award at the Edinburgh Festival; the Critics' Circle Theatre Award; a Moliere Award for best production in France; and a Dutch Oeuvre Award, together with Jan Versweyveld.
He has also received an honorary doctorate for general merit from the University of Antwerp and the Flemish Culture Prize for Overall Cultural Merit from the Flemish government.
Ivo van Hove is Chevalier dans l'Ordre des Arts et des Lettres in France, and King Filip of Belgium awarded him Commander of the Order of the Crown.
Photo Credit: Jennifer Broski