Click Here for More Articles on KINKY BOOTS
Industry Interview: Daryl Roth and Hal Luftig's KINKY BOOTS are Made for Running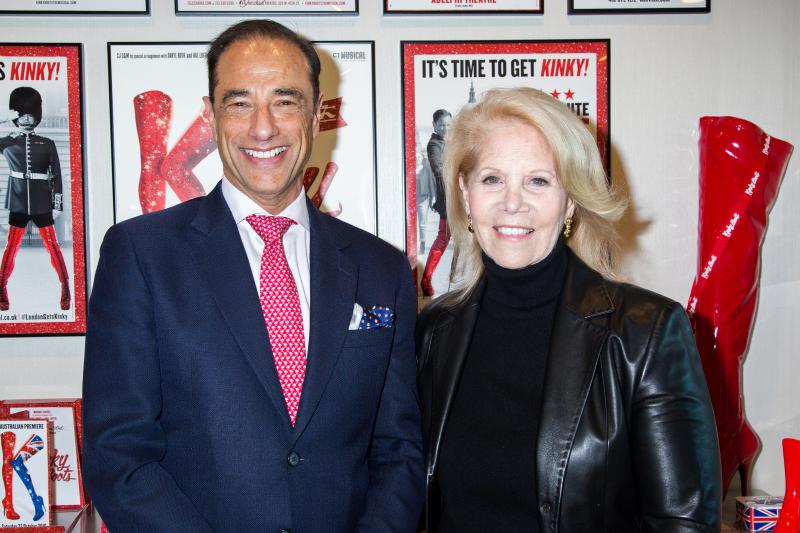 Daryl Roth and Hal Luftig's boots are made for running... on Broadway.
Kinky Boots has won every major Best Musical Award and is represented around the world with the Tony Award-winning Broadway company now in its fifth year, a London production in its third year (where it won the 2016 Olivier Award for Best Musical) with a recently announced UK & Ireland Tour commencing next summer, a North American First National Tour in its fourth year, an upcoming production in Germany beginning performances later this month, a Korean production returning to Seoul for a third season this coming spring and a Japanese production returning for a second season to Tokyo and Osaka in 2019.
In breaking news just last week it was announced that the show's triumphant Broadway run will continue in 2018, with Jake Shears (lead singer of the glam pop group Scissor Sisters) and Grammy Award-winner Kirstin Maldonado (of the hit acapella group Pentatonix), making their Broadway debuts as "Charlie Price" and "Lauren."
How is it that an unlikely musical about a drag queen and a shoe factory has captivated audiences around the world year after year? Roth and Luftig explain how it is that they made Broadway a whole lot kinkier below!
---
How did your paths first cross?
DR: Many years ago we did a little musical together called Back to Bacharach and David...
HL: No, I met you before that! I was running the Orpheum Theatre, and you came down to the theatre and looked at the theatre. You didn't go to the theatre, but...
DR: We ended up at the Promenade with that show, which is now no longer. That was a sad loss. It was a great theatre by the Beacon up here on the West Side. Then we worked together on Back to Bacharach and David, it was called. It was a musical revue on music by Hal David and Burt Bacharach. We couldn't find a theatre and we were asked to come into the space on the side of the Hilton that they were trying to make into a new theatre/cabaret space. We thought, "Great, we would be the first theatre people in there. People will come because everyone knows Bacharach and David." It was so hard.
HL: Over the years, they have tried. They've had Bacharach Reimagined. They had that Broadway show that Roundabout did... none of them made money. The only one that actually kept getting licensed was our show.
DR: It was really clever and well done and producible on the road, but unfortunately for us, it was not. But that's what we first did together.
DR: It was a good play off Broadway. I think we really enjoyed off Broadway... or at least we did in the early days. We don't really do much anymore.
HL: It's harder and harder to do these days.
What came after that?
HL: We both were co-producers on the Sinatra musical Come Fly Away.
How did Kinky Boots happen?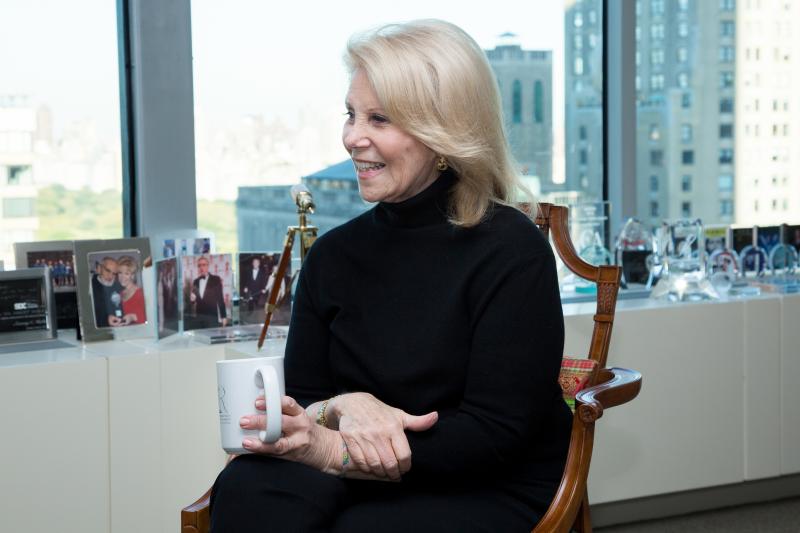 DR: I saw it at Sundance- that's the beginning of the story. It was a film and the screening at Sundance in 2006 maybe. I really thought it would be a great musical. This was in Utah. All of those years ago cell phones weren't very good and I remember running out of the showing and calling Jordan [Roth] who was in New York and saying, "I waited to the end of the credits. It's a Miramax and Disney film. Could you call Tom Schumacher?" I had it in my brain that everyone at the movie was going to run after the rights. Jordan called Tom and said, "My mother just saw this film and she thinks it would make a great...blah blah blah... she's going to call you when she gets back in two days." End of story.
In my head I thought Harvey Fierstein would be great to write this... I was planning the whole thing. [Laughs] Jerry Mitchell... I thought of Hal because he had relationships with Harvey and Jerry and I thought, perfect! Hal had done more Broadway musicals than I had done. So, I had it all in my head. I had it figured out in three days. The only thing that wasn't figured out was the music.
HL: Every time I go to London I try to schedule some time to go to the cinema, as they call it. I was trying to see something that you can't see here. This one time I was in Leicester Square and there was this movie called Kinky Boots. I went to see it and I was in the throes of Legally Blonde at the time, so my brain wasn't even thinking about another adaptation. I was just like "This is fun!"
Fast forward a month or two later. Daryl called and invited me to lunch, which I didn't think was odd because we had lunch every so often and we gossip and we chat. This wasn't that different, and then Daryl said "I saw this great film that I think would make a wonderful musical." You hear that a lot. You'd be surprised at some of the things you hear. She said, "This movie called Kinky Boots" and I said, "Oh my god!"
DR: The same thing happened when speaking to Harvey about it. He had seen the movie. This was the teeniest little movie that you would think 20 people saw! It was a very indie British film, that probably cost 20 cents to make. Then moving forward, Jerry obviously came into the group. The biggest challenge we had was that once it was all put together in that way, and Harvey was working on the book, we decided that we would do a search for a new, or maybe not so new, exciting lyricist/composer team.
We went out to a couple of teams, asking them if they would, to Harvey's scenes, write a few songs. Everybody was thrilled because everybody wanted to work with Harvey of course. We got back some interesting work but it didn't quite feel right for various reasons. It didn't capture what we wanted. It had to be both entertaining and glam and glitz, but so heartfelt. So one day we're sitting around after listening to the various pairs. Harvey said to us, "Don't say no until you hear me out. Cyndi Lauper has always wanted to write a musical. I think she'll get it." I always loved her as a fan. We all thought "Geez, if she can do it, how fabulous would that be?" So we asked her to write songs and she did.
HL: This is my favorite part of the story. We had a meeting in Daryl's conference room. So it was Jerry, Harvey, Cyndi, Daryl, and myself. She comes dressed like how Cyndi would. We listened as they talked over each other.
DR: But, they totally got it. They were speaking in the same language.
HL: And we just sat there for what seemed like an hour, listening to these two. I am so sorry I didn't record that. We were looking at each other going...
DR: "What world are we in?" The good thing about it is they really got along together, which is the glue that kept this whole thing going for the many years that it took to create it. Harvey really took Cyndi by the hand, having never done a musical before. They made the best team. Then we could jump forward with her coming back with the few songs that she wrote and we met in Hal's apartment because he had a piano. Cyndi came in with a couple of friends and some odd instruments that we had never seen before.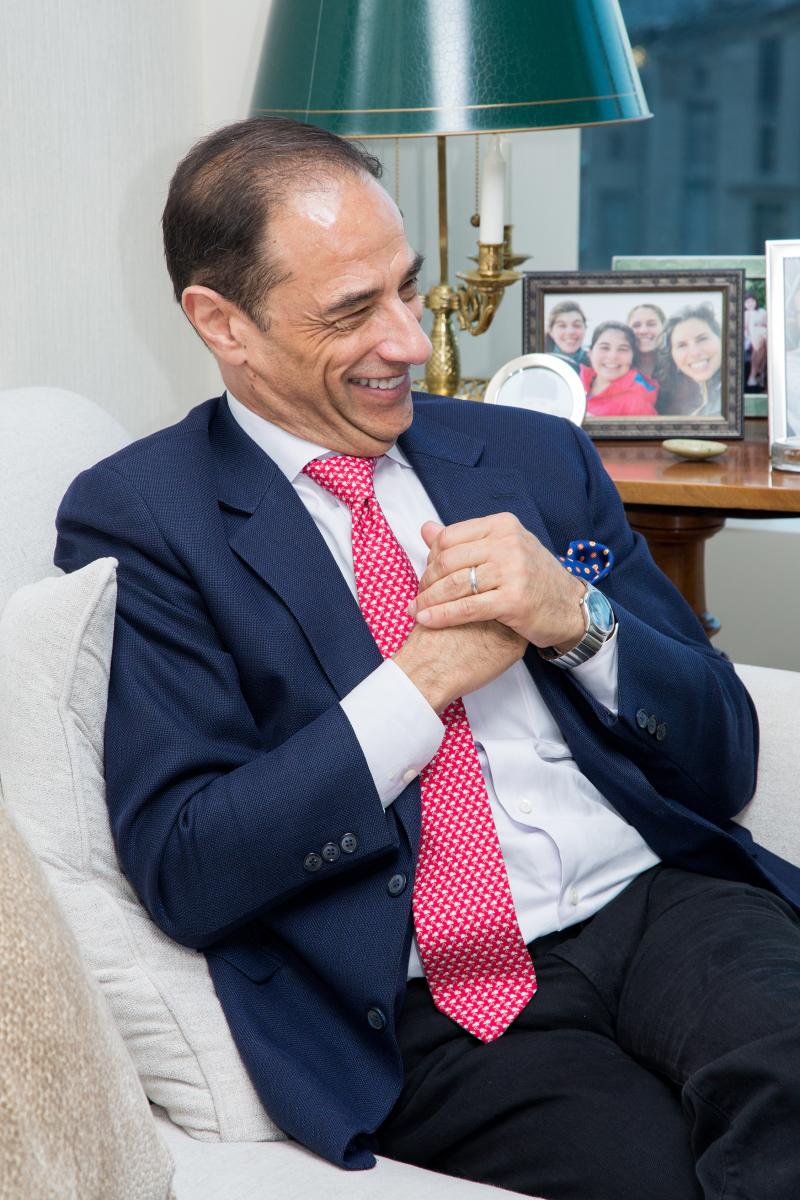 HL: The first time she came in, she had no idea. We said "Cyndi, we have to hear some new music" and she came in with her band. With electric guitars and drums... and we can't tell you if it was good. The walls were shaking and I was like "Oh my god, we're going to get thrown out of this building." So we couldn't even tell if the music was any good.
DR: In her uniqueness, she got everybody else's uniqueness, all of the characters in the show. That's what I think makes Kinky Boots so relatable for people- you can find somebody on that stage singing a song that you think is just for you. She got that.
HL: It's funny how things come full circle because Harvey had said that the reason he got to doing musicals was because at some point Arthur Lawrence wanted him to write La Cage, and took him by the hand.
DR: So that's how the creation of it started. And then we brought in Bernie Telsey. Jerry and Bernie brought in people that we would look at each other and say, "Really?" And they turned out to be fabulous. Some of them are still with us now. We have some original people in our show five years later, which is a testament. And we've had people come back. Some of our angels have gone on to do other things and then come back. Billy and Stark are back now.
How much did the show change from those first workshops?
HL: At the core it was always the show that it is. What changed is a song here or there.
DR: When we were in Chicago we realized that the balance between Charlie and Lola was a little off. We wanted them both to be equal in weight in terms of what their storytelling was for us. So we balanced that off in Chicago. We also listened to some exit polls that we did in Chicago. We really used Chicago as a test of what was working for the audience and what wasn't working for the audience. Here we were, six years ago, bringing a drag queen to the stage and telling everybody that's okay.
HL: You learn a lot when you bring an audience in. We listened to people and asked people to stay after the show and more and more people stayed. Yeah, you get the wack-a-doodles and the people who want to hear themselves talk, but for most of it, we heard the same things.
DR: We had a review from a critic who's very smart and gets the landscape, and he really gave us some ideas. We were on the page already about what he was saying but it made us feel like, "Okay, we need to listen to this because this is like a road map for what we need to do to make it better."
HL: I've never seen a review like that. He was great. I said, "I want the reviews to be very positive but constructive." It was. He loved the show. He said this could be a big Broadway hit if we do the following things... he listed five things. Jerry did most of them except for one.
DR: For the most part we were all on the same page and we had the most exquisite team when you get past the people who just talked. Those angel costumes at the end on the runway, people still talk about it. Everything, the lighting was top-notch, the sound, everything about it... this thing as meant to happen in the way that it did. We worked hard.
HL: We were in Chicago at the same theatre that Mormon was going to start its national tour. We were there when Mormon tickets were going to go on-sale. One day I'm walking to the theatre and there's a line down the block, and I'm like, "Oh my god we're such a hit, look at that!" But, it was for Mormon. [Laughs] Slowly the word started to get out. No one knew what we were. We were a show with a drag queen with the word "kinky" in it, without a big star. Nobody knew Billy or Stark, but word got out very quickly. Then suddenly there was a line, and the line was for us.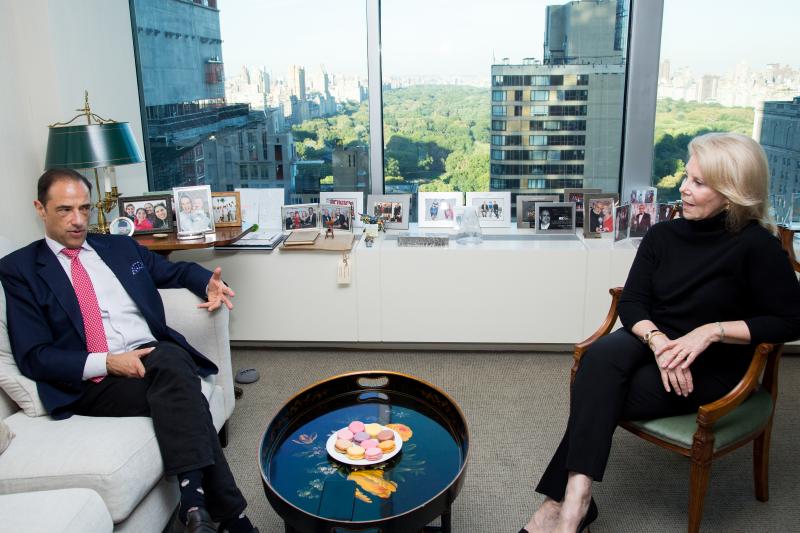 DR: When we got to New York too, it was about people telling their friends. They stood up at the end of every finale. Our finales still are the most joyous thing. Everybody is on their feet and so full of joy and happiness and you know it landed.
HL: We've been touring all over the place and when we were doing a national tour and we would go to a city and I'd be like "They're not going to get it." I would watch the audience file in and find that guy, who was brought by his girlfriend, and sometimes he was asleep before the overture started. Then the show started, and I would position myself at a place in the theatre where I could watch him. These drag queens would come out and he got really nervous, you could tell. Then "Sex Is In the Heel" happens and he starts chuckling, then "History of Wrong Guys," and now he's laughing, and he always was the first one up.
DR: The thing that feeds into that, is that That Guy connects to Don, and he's the one who reaches across the stage metaphorically and pulls him into the story. There's always someone who you feel is thinking, "This is just not for me" and then they connect with someone in the show. For the most part, I think it's Don, the people who are there just because their wife dragged them. "Not My Father's Son" people really like too.
HL: And "History of Wrong Guys"... they kind of think that's funny.
DR: They know they're okay to laugh. They realize they can laugh and have a good time with it and then there's Don and then there's these factory workers who look like normal people and I think that we win them over.
Have you had any local changes?
HL: There have been a few word changes and reference changes. The funniest one was in Korea, they had no reference point to Winston Churchill or Cleopatra, for whatever reason. So they changed it to "a drag queen gets dressed up and she looks like Marilyn Monroe" and "a transvestite gets dressed up and looks like you're grandmother with her stockings rolled down." What's funny about that? But they would chortle. It's being licensed all over the place. It's going to Italy and it's going to France.
Are amateur rights coming at some point?
HL: Those usually don't happen until after Broadway.
DR: A lot of people have asked "When are you going to have the high school version?" A lot of kids want to do it. It wouldn't be a bad message to get out there sooner than later.
HL: We get a lot of student groups in for that reason. Especially in today's world, having that conversation...
Was it difficult to market it initially, to school groups?
DR: Yes
HL: Yes. Initially, yes.
DR: We also lowered our age. We initially said 14 and up and now we're like, ten and up. Kids can learn all of these important messagings earlier. They're learning it in school in bad ways so let's give them the flip side.
HL: We had teachers' night and educators' night. Over the years we invited people who blog for educational blogs, and mommy bloggers.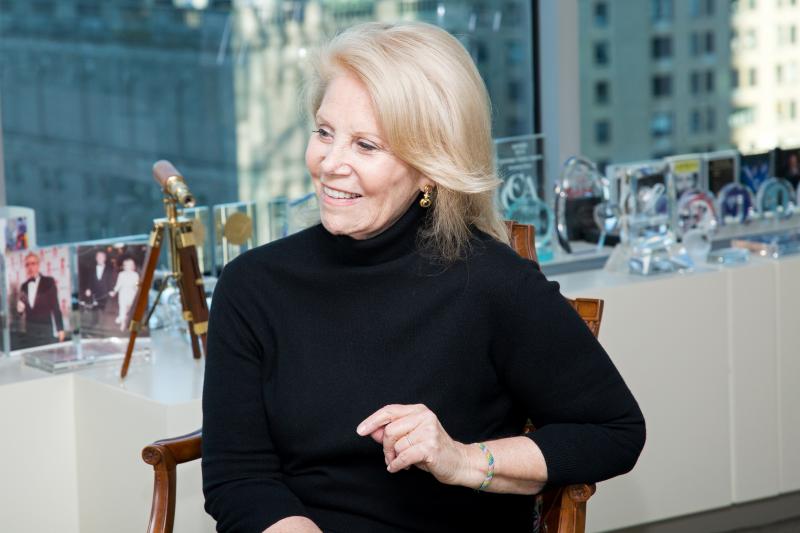 DR: We wanted to encourage young people to see the show because of the message. We have a lot of LGBT groups we were reaching out to, like in my granddaughter's school brought their gay/straight alliance club to see it. Things like that, we could really start the conversation at the theatre and they could take it back to their schools and carry it on.
Are there challenges in maintaining a show that is on a several-year run on Broadway?
HR: When I go see a long running show and it's sloppy, it makes me crazy. It's lazy. Jerry Mitchell makes sure that the show is not sloppy. We have an associate director and choreographer that Jerry has chosen, and we've kept them from day one. They are great. He pops in, doesn't matter where it is, or what part of the year, and he will clean it up. I have seen him when he's not happy. It's not like he reigns by terror. You want to do a good job for Jerry. He's a sweetie and he loves it and it's infectious. So everyone wants to do it for him.
DR: We've had good people, and while some people have gone on, we keep getting people who are excited to be in the cast. It's not like we're getting the bottom of the list. People want to be in this show.
HL: We go see it. If something is wrong we'll say it.
DR: They know we care. I'm always busy with the wigs and the costumes. They don't want to hear from me.
HL: A couple of times I've seen the show on the road or in Toronto and said, "Has Daryl seen this hair/ She's not going to like it! You better fix that!"
DR: It's in the details and they all add up. So I don't feel badly about that.
How do you work to make sure the houses are still full every night?
DR: People are buying tickets. And if we have a period of time that is slower, and of course we've had dips, that's the nature of Broadway. We do some very creative outreach. There are a lot of organizations, gay and lesbian for example, that sometimes these young kids can't afford the tickets. Live out Loud is an organization that we're involved with. We offer them tickets. When we have tickets, we don't want an empty seat, we want someone to enjoy the show, and go out and tell somebody to come see it. So it behooves us to fill the theatre.
HL: The League has just started a program called Bridge to Broadway which we are participating in. It takes kids and brings them from schools that wouldn't be able to go to Broadway and they see the show. They go backstage, they talk to the cast, and it is something that the league is sponsoring and we're one of the first.
DR: Also Cyndi's organization True Colors. We do a lot of philanthropic work with Kinky Boots, there are many natural outreaches for us. We're always donating tickets to any organization that calls us for LGBT, we're there. If it's a group that is connected to our messaging, we want to do this to help them. We're very big with Broadway Cares/Equity Fights AIDS, we raise a lot of money.
HL: They are merciless. They sell boots and all come out.
DR: When Brendon Urie was in our cast... oh my god.
HL: We sold his t-shirt and it was crazy.
DR: We also try very hard to be clever about the casting of the two roles. Now we have Billy and Stark but that's exciting because it's a reunion. As we reach out, when we got Brendon Urie for example, it re-energizes our cast, and it re-energizes our audience to have a reason to come back. We have some superfans. There is one lady that we invite her to our parties now! She's been there like, 42 times. We really try to get people who will bring in a different audience, who may not have been our initial audience. Brendon did, my goodness. And we have some other surprises coming up.
HL: Sometimes things happen, like when marriage equality was passed we were running, and sometimes things happen in the world that just align to us perfectly and people come, they come back, and it's not just entertaining.
DR: We're a part of the conversation. Like, when we were in Australia, they were going through all of their marriage equality issues. There we are, a show like Kinky Boots. Right now we're finishing up in Brisbane, but we were in Melbourne and then Sydney, and these conversations that are taking place are so relevant to our story telling, so we can bring together the outside world to what we're doing onstage and it's very meaningful.
Does that give you fear as a producer of going into a new market where all of these conversations are happening, do you wonder if the audience is going to embrace it?
DR: That gives us the B12 shot we need. We want to do it. We went to North Carolina...
HL: We did the Just Pee video, and went to North Carolina and our opening night in North Carolina was a benefit for LGBT youth regarding religion. This is an organization that allows them to have a safe space to go because some of them are religious. If their families kick them out, and the minister or whoever it is, is saying they're going to burn in hell. So this was a benefit in the city that said you can't pee where you want to pee.
---
DR: If they're saying something like that somewhere, we want to be there. That's where we want to go.
HL: It was a little scary but we were there.
DR: There was a point in time when Harvey said he wasn't going to North Carolina and he was going to go on strike, because a lot of people didn't want to do anything.
HL: Wicked cancelled their tour, a lot of people did.
DR: We said, "That's exactly where we should go." Flip that coin. And it did very well.
HL: Obviously the people who were there wanted to be there, not just to see our show of course, but to be supportive.
DR: Some people are going to see our show and no matter what we do, they aren't coming. That's fine, goodbye. But a lot of people are in the middle who aren't so sure. Those are the people we want so we can change them.
What do you do to reach those people when you're coming to a new city?
DR: The good thing about our tour is that we've had success here in New York, so people have heard about the show. We have marketing and advertising on the road so it's not like they were coming to something new and untried.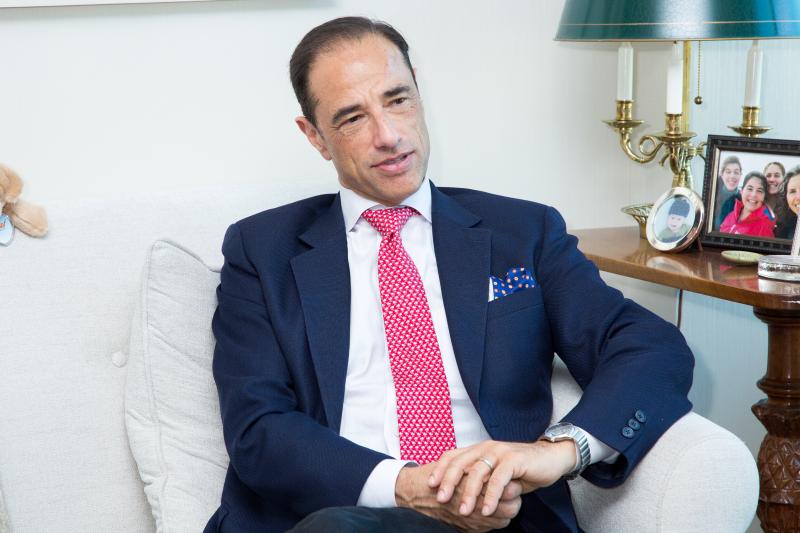 HL: Another thing we did was, we made sure that the local presenters came to the show, and each city has a local person. We made sure that they saw the show here in New York. They were then able to figure out who they can talk to. We were then able to give them the material they needed, a sizzle reel, a review, quotes...
DR: They had some local TV. So people had a taste of what it was.
HL: So we worked hand in hand with the local presenter.
DR: Also let's not forget Cyndi. She would do some commercials or sometimes she would do an appearance. People love Cyndi Lauper, whether or not they knew anything about Kinky Boots. She had her whole fanbase. She helped on the road in certain cities. When we went to San Francisco, they loved her. They did a whole day. I think all of us can say that in some way Kinky Boots changed our life.
HL: I always tell a story... we were in Chicago, and Harvey and I were standing in the back of the theatre at one matinee. This woman came up, recognized Harvey, and she was sobbing to the point where she couldn't speak. Harvey is like "Uh...hello." She finally pulls herself together enough to say through tears "My father died suddenly four months ago and I have been grief-stricken to the point where I couldn't go out. I had taken a leave from my job. My heart is breaking and I could not go on with my life. The scene where Lauren says to Charlie, my father died and left me a shoebox, and Lauren says 'This is what I left behind' That moment, I just realized my father is right here." I realized, that's life changing.
DR: The other thing is "Not My Father's Son." There are so many people who connect to that song and that moment, and it becomes the most personal thing they take out of the theatre. I can say that without equivocation.
---
HL: That's the thing about being out of town. In Chicago, the first couple of performances, we did that song and people didn't know what the show was and were experiencing it for the first time. It's a long song and nothing much happens, two people are sitting there. The first couple of performances, people didn't know what to make of it, because for the first time in the show we were asking them to listen to something. Jerry thought maybe we should cut a verse, or cut it in half, but nothing had that impact. We thought, "Let them feel uncomfortable for a while."
DR: The discomfort was realizing that "Oh my god, this is getting to me."
HL: Especially in the beginning, they aren't told that.
DR: The movie I had seen years before, the heart of it was that. It was a father/son story. That's what got me, and that's the heart of our musical. It's got a lot of other stuff going on. But that's it, the secret sauce.
Photo Credit: Jennifer Broski