How to Throw A Revolutionary HAMILTON Watch Party
Want to Watch Hamilton Together With Your Friends or Family?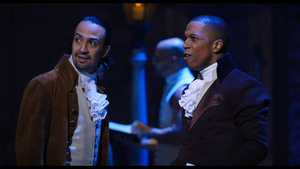 History is happening in Manhattan and everywhere else this July 3rd, as the worldwide musical phenomenon Hamilton heads to Disney+!
Though social distancing rules are still in effect in many places, that doesn't mean we can't celebrate the moment with some Ham-themed festivities in-person or online!
Check out some suggestions here for ways to plan a revolutionary Hamilton watch party, whether you're planning a small, responsibly socially-distanced gathering, a Zoom get together, or just a cozy night at home on the couch with the Ham fam.
---
Food
A. Ham Sandwiches
A sandwich platter is always a welcome addition to any party! Go the food pun route with some Ham and cheese sandwiches or wraps for your guests. If that doesn't suit your crew find some more 'Ham' themed appetizer options here.
Monticello Macaroni and Cheese
A well-known favorite of Thomas Jefferson, he discovered the dish while living in France and became so enamored with it that he sketched a "maccaroni" machine. He first served the delicacy at a state dinner in 1802, and back in those days, anything served at the White House became popular. It makes a great vegetarian option and can even take on a dairy-free twist for your vegan pals, Check out some great mac and cheese recipes here.
King George's Fish and Chips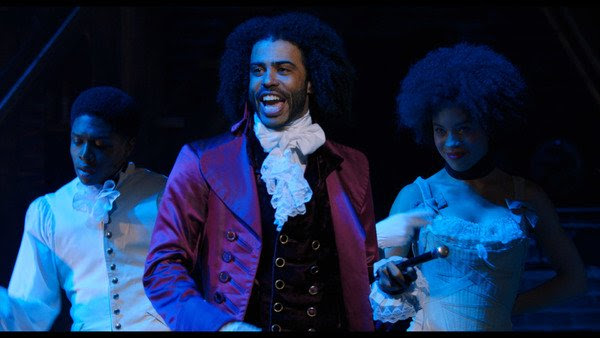 The mad king of England might be the de facto villain of the show, but any excuse to eat fried food is good enough for me. Serve up this Brit classic for your guests to remind them of your love. Check out the recipe here.
If none of these appeal. traditional Fourth of July foods like hot dogs and burgers are always welcome. Find some great classic 4th of July recipes here!
Stars & Bars Sheet Cake
An oldie but a goodie, the American flag cake is a staple of Fourth of July celebrations the nation over. With a light, fluffy frosting and fresh berries, it makes a great summer dessert option and a festive tribute to the birth of our nation. Check out Ina Garten's recipe here.
---
Drinks
Beer & Ale
There's nothing more American than a good, old fashioned beer. Whether you go for the classic Bud, IPA's, craft beer, or the very on-theme Sam Adams, this bev will come in handy as you raise a glass (or these enamel mugs reminiscent of those used in the show) to freedom.
'St. Croix' La Croix Cocktails
However you might feel about this most divisive seltzer brand, the internet tells me that it actually makes quite a competent cocktail mixer. Check out these great recipes and enjoy a cocktail or mocktail that nods to Hamilton's hurricane-ravaged hometown.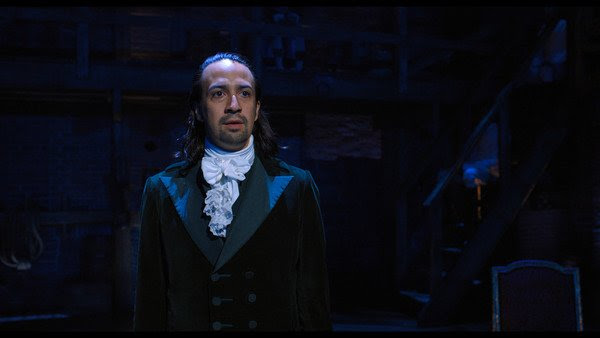 The "History is Happening in" Manhattan
A classic cocktail staple, the Manhattan is still one of the most popular drinks around since its debut in 1882. Celebrate the greatest city in the world with one of these or another signature NYC cocktail staple. Head on over here to learn how to mix up your own New York- Centric drinks.
The Founding Father
Raise a glass to A. Ham, T. Jeff, J.Mad, G.Wash, and all the other architects of the nation with this bourbon, Peachcello, and lemon juice concoction named for the squad that it celebrates. See the recipe here.
'Marquis de Lafayette' French Soda Mocktail
For our younger revolutionaries, a delightful and refreshing alcohol-free drink that pays tribute to America's favorite fighting Frenchman, Marquis de Lafayette! Check out the recipe here to learn how to make your own virgin French fizz in a variety of fruity flavors!
---
Games
'Guns n' Ships' Rap Battle Drinking Game
Try to keep up with Daveed Diggs' rapid fire rap. Stutter, miss a word, or get tongue tied, drink and pass the turn to the next player, As with most drinking games, it gets harder and funnier as the game wears on. For revolutionaries 21+. (Also applicable for 'My Shot' and 'Satisfied'.)
'Ten Duel Commandments' Water Gun Relay
Choose even teams and form two parallel lines. The first players up each get a water gun and roll a dice. After marching the customary ten paces in opposite directions duel-style, each player should spin in circles based on the number rolled, then take aim at their
opponent. The next player cannot go until the person in play has successfully squirted their adversary. Once they have, pass the water guns to the next set of players and roll, spin, and shoot, until you reach the end of the line. The team that finishes first wins.
'Write Like You're Running Out of Time' Challenge
A game to be enjoyed whether your celebration is in person or online! Choose a Ham-centric category (Characters, original cast members, Hamilton Tony nomination categories, etc. Broadway-centric categories work too!) Players get one minute to go Ham and hand write as many correct items as they can. The player with the most correct items wins.
'Say No to This' This or That Challenge
Learn how to 'say no to this' by taking turns giving your group impossible Ham-centric or Broadway-themed 'this or that' options (Angelica or Eliza, My Shot or Non-Stop, etc.) and watch them agonize over the choice like a fatigued Founding Father with a saucy visitor.
'Satisfied' Rewind Challenge
This activity won't turn back time to re-examine an unrequited love but it will provide you and your guests with some good satisfying backwards fun. Write out a sheet of Hamilton trivia questions backwards. Everyone has to guess the question and then write the answer out backwards. The player to get the most right answers is the winner.
---
Decor
Only B
roadway kids know the pain of not seeing their favorite characters emblazoned on plates, cups, banners, napkins, etc. at Party City.
Thankfully, DIY Broadway birthdays are now a thing of the past thanks to some very talented theatre nerds on Etsy. Make your gathering extra festive with these fantastic custom Hamilton party supplies, photo booth props, and treat boxes.
---
Fashion
Finally, here are a few ways of incorporating some Hamilton-esque accessories and outfits into your celebration.
First things first, if you're planning an in-person event and want to keep your guests both safe and festive check out some great Hamilton-themed face masks here and
here.
For some more traditional party accoutrements stop by Amazon and snag some of these great Revolutionary War replica hats or King George crowns for your more regal attendees.
Finally, if cosplay is your scene and you find hoop skirts and wool military coats impractical in July, take a cue from Disney fans and go for some Hamil-bounding, creating modern looks based on the costumes of your favorite characters!
Check out some examples here!
Alexander Hamilton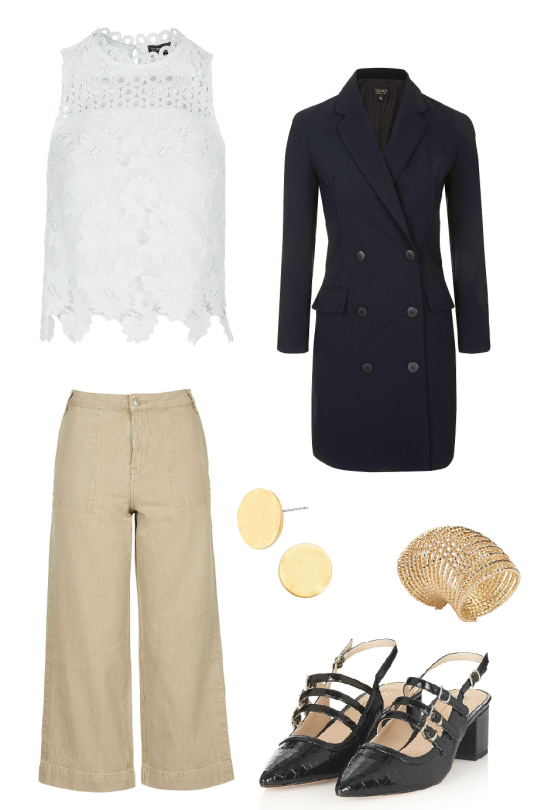 Angelica Schuyler
Eliza Hamilton
King George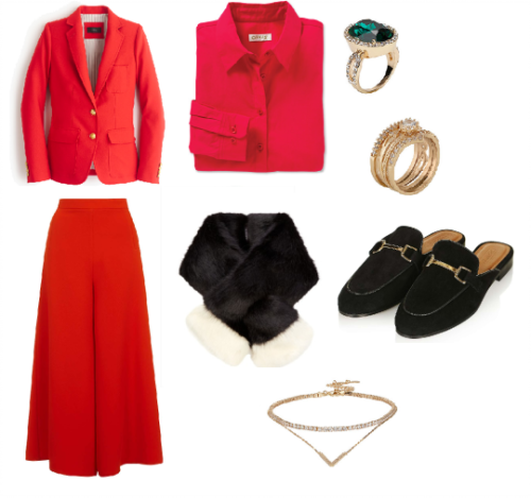 Maria Reynolds