HARRY CLARKE and THIS LAND WAS MADE Complete Vineyard Theatre's 2017-18 Season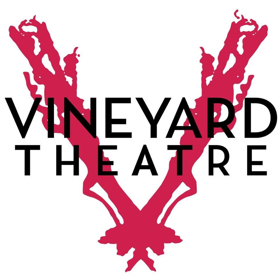 Vineyard Theatre Artistic Directors Douglas Aibel and Sarah Stern announce that the world premiere production of Harry Clarke by Obie Award winner David Cale (LILLIAN) and directed by Leigh Silverman (VIOLET) will be the first production of the 2017-2018 Season.
Harry Clarke will begin performances on October 26 and open on November 12. Also announced is The New York debut of playwright Tori Sampson with a Developmental Lab of her play THIS LAND WAS MADE in July 2018. These plays complete The Vineyard's 35th Anniversary Season.
A sexually charged and wickedly funny one-man thriller, Harry Clarke is the story of a shy midwestern man leading an outrageous double life as the cocky Londoner Harry Clarke. Moving to New York City and presenting himself as an Englishman, he charms his way into a wealthy family's life as the seductive and precocious Harry, whose increasingly risky and dangerous behavior threatens to undo more than his persona.
The cast and creative team for Harry Clarke will be announced at a later date.
The Developmental Lab, Tori Sampson's THIS LAND WAS MADE, is set in Oakland in 1967 and explores a pivotal moment in the Civil Rights Movement, when the city was a powder keg of social activism ready to boil over into radical action. The patrons of Miss Trish's bar argue politics day and night, but it's all just talking points, until the full and explosive force of the revolution walks through the door.
The Vineyard launched its Developmental Lab Program in 1991 in order to provide artists with a safe and creative way to develop new works of theatre. Labs are small in scale and perform for a limited run that is closed to the press. Each lab is tailored to the needs of the developmental process of the piece, enabling a playwright to work in a collaborative environment with a director and cast, and to explore staging and design elements. Due to the limited number of performances, seating to the Developmental Lab is limited, with priority for Vineyard Members.
Artistic Directors Douglas Aibel and Sarah Stern said, "We have always sought at The Vineyard to provide a setting for both new and established artists to experiment and grow. It is fitting, therefore, as we celebrate 35 years of Vineyard Theatre's history, that our season will launch with a new work by the acclaimed playwright David Cale and finish with The New York debut of Tori Sampson, a playwright we know people will be talking about decades to come. We are thrilled to welcome one of our favorite playwrights, Jordan Harrison, to The Vineyard with his extraordinary new play, and to have our beloved collaborative team of Susan Stroman, John Kander, and David Thompson (who gave us the unforgettable THE SCOTTSBORO BOYS) return to push the boundaries of theatrical form on our stage. Each of the shows in our season tells a deeply compelling story, and does so on its own singular, daring terms. We are immensely proud to continue to be a theatre that great artists want to call their artistic home, and can't wait to share these remarkable new works with audiences."
The Vineyard's previously announced 2017-2018 Season continues in the winter with the world premieres of THE AMATEURS by Jordan Harrison (2015 Pulitzer Prize finalist for MARJORIE PRIME) directed by Oliver Butler (THE OPEN HOUSE, Obie Award for Direction), with performances beginning February 8, opening on February 27. The final mainstage production of the season will be THE BEAST IN THE JUNGLE, a new work - fusing drama, dance and music - by five-time Tony Award-winning director and choreographer Susan Stroman (CONTACT, THE PRODUCERS), Tony Award-nominated playwright David Thompson (THE SCOTTSBORO BOYS), and legendary composer and four-time Tony Award winner John Kander (CABARET, CHICAGO), with performances beginning May 3, opening on May 23.
Memberships are now on sale for The Vineyard's 35th Anniversary Season and can be purchased online at www.vineyardtheatre.org or by calling the box office at 212-353-0303. Becoming a member ensures great seats to all Vineyard Productions for a fraction of the full ticket price. Other privileges include the ability to reserve seats before tickets go on sale to the general public, discounted guest tickets, invitations to new play readings and Developmental Labs, and other exclusive benefits.
David Cale (Playwright) is the writer and performer of solo works including LILLIAN (Playwrights Horizons, Obie Award), A LIKELY STORY (The New Group), DEEP IN A DREAM OF YOU (The Public Theater, Bessie Award), SMOOCH MUSIC (The Kitchen) and THE REDTHROATS (Second Stage, Performance Space 122, Bessie Award). His work has been presented throughout the U.S. including at the Walker Art Center, Minneapolis; Warhol Museum, Pittsburgh; CTG's Kirk Douglas Theatre, L.A.; and The Goodman Theatre, Chicago. His monologues have been featured on Public Radio's "This American Life" and NPR's "The Next Big Thing," for which he was a regular contributor, and filmed for the HBO special "Bette Midler's Mondo Beyondo." He wrote the book, lyrics, co-composed the music for, and played Floyd in the musical FLOYD AND CLEA UNDER THE WESTERN SKY (Playwrights Horizons, Goodman Theater, Outer Critics Circle Nomination). Other works include BETWIXT (The New Group) and THE BLUE ALBUM (with Dael Orlandersmith). He composed the songs for 600 Highwaymen's EMPLOYEE OF THE YEAR (2016 Under the Radar Festival, Public Theater, Crossing the Line Festival, Bessie Nomination) and has written lyrics for songs sung by artists including Elvis Costello, Debbie Harry and Jimmy Scott. As an actor he appears in films including The Slaughter Rule, Two Lovers and Pollock. His TV credits include "The Good Wife." He has performed in plays on Broadway and off, most recently in Stew and Heidi Rodewald's THE TOTAL BENT at The Public Theater.
Leigh Silverman Broadway: VIOLET (Roundabout; Tony nom.); CHINGLISH; WELL. Encores: REALLY ROSIE; THE WILD PARTY; VIOLET. Recent Off-Broadway: SWEET CHARITY (The New Group); ON THE EXHALE (Roundabout); THE OUTER SPACE (Public Theater); ALL THE WAYS TO SAY I LOVE YOU (MCC); THE WAY WE GET BY (Second Stage);TUMACHO (Clubbed Thumb); AMERICAN HERO (WTF; Second Stage); NO PLACE TO GO (Public Theater); KUNG FU (Signature Theatre); THE (CURIOUS CASE OF THE) WATSON INTELLIGENCE (Playwrights Horizons); THE MADRID (MTC); GOLDEN CHILD (Signature Theatre); IN THE WAKE (CTG/Berkeley/Public Theater; Obie Award, Lortel nomination); THE CALL (Playwrights Horizons); GO BACK TO WHERE YOU ARE (Playwrights Horizons; Obie Award); YELLOW FACE (CTG/Public Theater). Vice President, SDC.
Tori Sampson is a Minneapolis based playwright originally from Boston. Her plays include IF PRETTY HURTS UGLY MUST BE A MUHFUCKA, THIS LAND WAS MADE, CADILLAC CREW, WHERE BUTTERFLIES GO IN THE WINTER and SOME BODIES TRAVEL. Her plays have been developed at Great Plains National Theater Conference, Berkeley Repertory Theater's: The Ground Floor residency program, Victory Garden's IGNITION festival and Ubuntu Theater Project. Tori is a 2017-18 Playwrights' Center Jerome Fellow. Two of Tori's plays appeared on the 2017 Kilroys List and she holds an Honorable Mention from the 2016 Relentless Award. She is the Kennedy Center's 2016 Paula Vogel Playwright and second-place Lorraine Hansberry recipient. She is a 2017 finalist for the Alliance Theater's Kendeda Prize. Tori is currently working on commissions from Berkeley Repertory Theater and Yale Repertory Theater. She holds a B.S. in sociology from Ball State University and an MFA in playwriting from Yale School of Drama.
Dedicated to the creation and production of daring new plays and musicals, Vineyard Theatre has consistently premiered provocative, groundbreaking works, including Paula Vogel and Rebecca Taichman's Tony Award-winning INDECENT and Branden Jacobs-Jenkins' Pulitzer Prize finalist GLORIA; DOT by Colman Domingo; Nicky Silver's THE LYONS; Marx, Lopez and Whitty's Tony Award-winning musical AVENUE Q; Kander and Ebb's THE SCOTTSBORO BOYS; Bell and Bowen's [title of show]; Paula Vogel's HOW I LEARNED TO DRIVE (1998 Pulitzer Prize); Edward Albee's THREE TALL WOMEN (1994 Pulitzer Prize); Lanie Robertson's LADY DAY AT EMERSON'S BAR AND GRILL; Tarell Alvin McCraney's WIG OUT!; Becky Mode's FULLY COMMITTED; Jenny Schwartz's GOD'S EAR; Will Eno's MIDDLETOWN; and many more. The Vineyard awards the annual Paula Vogel Playwriting Award and biennial Susan Stroman Directing Award to gifted emerging artists to create new works in residence. The Vineyard's productions have been honored with two Pulitzer Prizes, five Tony Awards, and numerous Drama Desk, Obie, Outer Critics Circle and Lucille Lortel awards.
Vineyard Theatre's leadership includes Artistic Directors Douglas Aibel and Sarah Stern and Managing Director Suzanne Appel.