Danny Burstein to Host BROADWAY SALUTES; Special Performance by Nicolette Robinson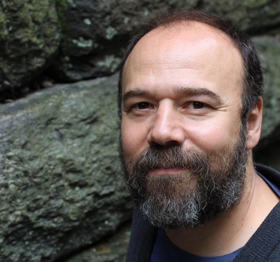 The Broadway League and The Coalition of Broadway Unions and Guilds (COBUG) announce that the tenth annual Broadway Salutes ceremony will take place on Tuesday, November 13, 2018 at Sardi's Restaurant (234 West 44th St). The event will begin at 3:30 p.m. with arrivals and pinning, and the reception begins at 4:00 p.m.
This year's ceremony will be hosted by six-time Tony Award® nominee Danny Burstein, who has starred in Broadway hits such as Fiddler on the Roof (2016), Cabaret (2014), Golden Boy (2013), Follies (2012), South Pacific (2008), and The Drowsy Chaperone (2006). Current star of Waitress, Nicolette Robinson, will perform. The program is directed by Marc Bruni.
In this industry-wide reception, theatre professionals will receive special recognition for having worked 25, 35 and 50+ years on Broadway for their valuable contributions to the business. Broadway Salutes honors actors, agents, attorneys, box office treasurers, casting directors, choreographers, composers, designers, directors, dressers, managers, musicians, orchestrators, producers, publicists, stagehands, stage managers, stylists, theatre owners, ticket sellers, ushers, writers, and many more theatre professionals who have dedicated their careers to the success of Broadway. Since the first ceremony in 2008, Broadway Salutes has honored more than 5,000 members of the theatre community.
"It's remarkable to think that the newest among this year's inductees made their Broadway debuts in 1993 and have forged careers of 25 years and more. Broadway Salutes is our chance to celebrate these extraordinary Broadway vets who make vivid and vital Broadway theatre year in and year out," said Thomas Schumacher, Chairman of the Broadway League.
"Each year over 89,000 craftsmen and women, artists, professionals, and a myriad of other who are never seen by the audience, make Broadway work. Our goal ten years ago, when we began 'Broadway Salutes', was to recognize and thank our colleagues for their tremendous talent, tireless work, and their commitment over many years to the industry that makes New York truly distinctive," saidLaura Penn, SDC Executive Director, on behalf of COBUG.
Broadway supports thousands of jobs and generates $575 million in taxes to NYC. During the 2016-2017 season, Broadway as an industry contributed $12.63 billion to the economy of New York City which included both direct and indirect spending.
The Broadway Salutes committee is comprised of: Co-chairs Laura Penn (SDC) and Hal Goldberg (Jujamcyn), and committee members Chris Brockmeyer (Broadway League), Mary McColl (AEA), Deborah Murad (Dramatist Guild), Lawrence Paone (IATSE), Paige Price (Member, AEA/SDC), Danielle Saks (Bespoke Theatricals), Mark Schweppe (Shubert), and Patricia White (TWU Local 764, IATSE).
Connie Wilkin and Jennifer O'Connor, of Foresight Events, are the production team.
Members of the theatre community who have worked 25, 35 and 50+ years on Broadway should contact their union, the Broadway League, or their Broadway employer in order to take part in the ceremony.
RSVP@BroadwaySalutes.com and for more information, go to: www.broadwaysalutes.com
Related Articles
More Hot Stories For You